You have /5 articles left.
Sign up for a free account or log in.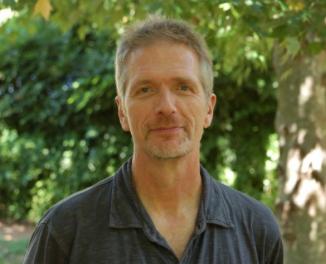 Three years after a major report revealed the scope of academic fraud at the University of North Carolina at Chapel Hill -- 3,100 students over two decades, many of them athletes -- some allege the university may still be trying to cover it up.
Jay Smith, a professor of history who developed a course on universities and big-time athletics, including the UNC scandal, says the university won't allow him to offer the class this year over concerns about "blowback."
"I wasn't surprised that administrators were unhappy that I was teaching this course, but I was genuinely surprised that they were brazen enough to quash it in the way that they did," Smith said. UNC may have "the most ham-handed administrators in all of higher education. It's embarrassing."
Last summer and fall, Smith taught a course called Big-Time College Sports and the Rights of Athletes, 1956 to the Present, which is based in part on his research for 2015's Cheated. Smith co-wrote the book with Mary Willingham, a former UNC learning specialist and whistle-blower in the scandal over nonexistent "paper classes" to boost students', especially athletes', academic records.
The class was popular and Smith wanted to offer it again this fall. But Smith -- backed by emails first obtained and published by The News & Observer -- suggests he was prevented from doing so over administrative fears it would make the institution look bad all over again.
UNC says faculty members maintain control over the curriculum. While the College of Arts and Sciences is currently reviewing all course offerings as part of a strategic planning process, it says, administrative pressure was not a factor in the fate of Smith's class.
Smith has no written "smoking gun" that the college quashed his course. In mid-2016, though, when he pitched the new course for the fall, his department chair wrote to him saying he was "more than willing to fight for your right to teach this course in the regular academic year (or whenever you would like to do so). But I suspect that there will be resistance from the usual suspects. I have no idea about on what basis the higher administration can interfere in course scheduling but I anticipate that they will try to do so."
The course was offered that fall. But Smith says that college-level administrators worked to block him from again offering the course in fall 2017, despite initially seeming amendable to putting it on the schedule. Smith, for example, documented a 2016 conversation with Kevin Guskiewicz, his dean, in an email to him that reads, in part, "I wanted to restate the main takeaways from the meeting, just to be sure that we're on the same page for all of them. Even though I had been given to believe that you'd been feeling pressure from outside the [campus] to get my 383 course off the schedule for next year, you said that no such pressure had been applied. And you added that, as far as you were concerned, the history department and I could go ahead and schedule the 383 if we believed that the course was consistent with department needs and did not disrupt the department's 'strategic plan' in any way."
Guskiewicz responded that a colleague would be discussing the matter with his chair. And the next day, Smith says, that chair notified him in person he was sorry he'd have to keep the sports course off the schedule for this year.
A majority of Smith's department colleagues have signed an open letter asserting that he and his course "were singled out for unprecedented and adverse scrutiny."
"The suppression of [the course] clearly violates this standard and threatens the university's reaccreditation," the letter says. "We see it as a serious infringement of freedom of inquiry, a fundamental feature of intellectual life in every authentic university." Contrary to some accounts, it adds, "it is clear to us that this was not an autonomous 'chair's decision.'"
The history chair, W. Fitzhugh Brundage, William B. Umstead Distinguished Professor, did not immediately respond to a request for comment. He reportedly told The News & Observer that he and college deans had an understanding that the course would be offered again in 2018, and that he didn't know where the "blowback" was coming from. "Obviously there is someone somewhere who is troubled by the course," however, he added.
Bubba Cunningham, UNC's athletic director, reportedly was concerned about the course, responding to a 2016 athletics training center tour request from Smith by offering to teach the class himself.
"Given that I have a M.B.A. and 20 years of relevant, practical experience in intercollegiate athletics, I believe I would be better suited to teach this class," Cunningham wrote in one of the emails published by The News & Observer. He also initially rejected the tour request, saying Smith was "divisive" in his public comments and therefore could make students and staff too uncomfortable.
Smith invited Cunningham to speak to his class but otherwise responded, "Sorry, I'm the historian. And I'm the guy who went to the trouble of creating the course, getting it approved through all the proper channels, and getting it added to the history department's listing of courses."
Cunningham scheduled a tour for Smith's class after the professor complained to UNC's chancellor and provost, but didn't speak to students.
Guskiewicz, the college dean and a concussion expert who reportedly hosted Smith's class last year at his research center, told the Raleigh, N.C., newspaper that scheduling decisions are "entirely up to the department chair."
Joanne Peters Denny, UNC spokesperson, said the university "offers hundreds of courses on a wide variety of subjects. We always stand by the rights of our faculty to express their views in the spirit of academic freedom."
Smith said the situation "adds to the embarrassing manner in which UNC has handled the entire athletic-academic scandal," including legal arguments the university has made in its defense to the National Collegiate Athletic Association. It's all the more reason his course should be offered, he said.
"A self-respecting university with nothing to hide would not try to suppress open discussion about its own recent past," he said. "For students, though, the course is also valuable because it historicizes and contextualizes an institution and a phenomenon -- big-time college sports -- to which they are all devoted in various ways."
Despite administrative fears, Smith said, just about 20 percent of the course is devoted to UNC. There's a history of college sports, a discussion of their inherent power dynamics and, most importantly, he said, students "learn how powerless the athletes in the system really are, and how subject to abuse and exploitation they have become over the past half century, as the financial stakes of the operation have steadily expanded."
Addressing some arguments that he's too "biased" to teach the course, Smith said passion for one's subject matter is always a good thing. "Should my feminist female colleagues not be permitted to teach about the history of feminism? Should Southerners be prevented from teaching about the history of the American South?" he asked. "Are these questions not absurd? The people who ask them should be embarrassed."
Willingham, Smith's co-author on Cheated, and now a literacy director at KIPP Delta Public Schools in Arkansas, said that Smith's course "undermines the legal position of UNC towards the NCAA," and described athletics as apparently still "in charge" of the campus.
"Ironic how UNC allowed athletes to enroll in bogus paper classes to protect eligibility and graduation rates for more than two decades," she added, "while canceling a popular real class on the history of athletes' rights."