You have /5 articles left.
Sign up for a free account or log in.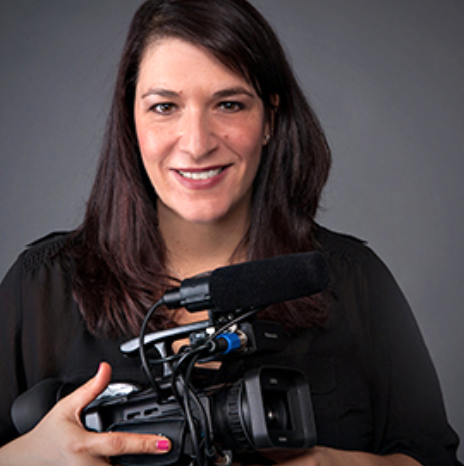 Carolyn Brown, an assistant professor of journalism at American University, says it's her ethical duty to hold her students to high standards, especially the kinds of firm deadlines they'll face in their careers. So she wonders why American is denying her tenure over some moderately lower than average student evaluations of her teaching, which she says are linked to her at-times unpopular rigor -- not poor teaching.
So do many of her colleagues, who have appealed to Scott Bass, provost, on her behalf.
"Denying her tenure after six years based on the clearly specious basis of teaching evaluations is clearly wrongheaded," John C. Watson, associate professor and director of the journalism division, said this week. "That's as a matter of principle, and more specifically in terms of what's happening at the university today."
By what's happening on campus, Watson means that American's School of Communication will by the end of this semester lose four faculty members of color, including Brown, who is Latina -- though she's currently appealing her tenure denial. As on many campuses, there are also universitywide concerns about the climate for diversity; bananas with a written reference to an all-black sorority were found hanging from a noose this spring, for example, after a member of that sorority became head of the student government.
To willingly push another minority scholar out on shaky grounds, Watson said, "just doesn't make sense. It makes you want to look for some other reason why they are doing this … It's just, frankly, stupid."
He's written to the administration asking for another year to mentor Brown to get her teaching scores up, though he says he's always observed her to be an effective teacher. Brown was recommended for tenure by her communications colleagues and dean before her bid stalled.
Brown thinks she knows why Bass, the provost, took unusual care -- in a four-page tenure denial letter -- to explain why he couldn't promote her: she's been a vocal advocate for diversity on campus in everyday activism and as head of her school's Diversity Committee. While Bass has done a good job recruiting more minority students, she said, faculty diversity hasn't kept pace; she would, for example, she said, have been the only Latino or Latina tenured professor in communications. She's also encouraged students to voice their concerns about the racial climate on campus.
Yet that explanation is vexing, too, she said, since the university has on numerous occasions singled Brown out as a key thinker on diversity, pointing to her award-winning documentary films on Latinos and immigration. It once labeled her its "Latino-Documentary Wonk" for a themed branding campaign, she wrote in her appeal.
"They used me as a face of diversity," Brown said, "and when I went up for tenure, they threw me away. It's really disappointing. I'm still kind of devastated."
The university can't comment on a tenure case that's still being appealed. But Bass's letter says he concurred with the university's Committee on Faculty Actions that Brown's teaching record is not tenurable, based on the variability of her teaching ratings from students: some high, some low.
American also responded to Brown's statements about faculty diversity Wednesday, saying that incoming fall 2017 professors "are 44.5 percent self-identified faculty of color, with slightly more than 26 percent self-identified as black or African-American. Total full time faculty are 18 percent faculty of color. These numbers represent growth from prior years. …The administration has committed to increasing the number of faculty of color at American and has demonstrated its commitment through dedicated resources to the recruiting process which yielded this year's positive results."
Brown began teaching at American nine years ago and got on the tenure track in 2009. Advised by her mentors to focus on her scholarly work, she produced three documentaries since joining the faculty, published a scholarly article in a peer-reviewed journal and saw numerous bylines in other publications.
In addition to backing from her journalism and college-level communications colleagues and dean, she and earned high praise from external reviewers at elite institutions. She worked on the diversity committee, helped overhaul division curricula and mentored students of color. She didn't neglect her teaching, either, she says. After a third-year review identified low student ratings in some areas of her teaching, she began working with Watson and others to improve her scores.
By American's own standards on tenure, assessments of one's teaching should not hinge on students' evaluations alone. That's partly because numerous studies suggest that student ratings are inherently biased, particularly against women and minority faculty members. A 2015 internal report from American's Faculty Senate on offered numerous suggestions for improving its own evaluations process and instrument and concluded that "in evaluating teaching, it is critical to balance student input with other factors." Teaching units should "continue to articulate for themselves how that balance is best achieved," it said.
But Bass's analysis of Brown's teaching seems to rely only on student evaluations. In his denial notification letter to her, Bass wrote that "there are significant problems in your teaching and they revolve around consistency from one course and/or one term to the next. Further, within courses, even those that seem to go well, there is often substantial ranges of scores from the overall mean score (e.g., the standard deviation)."
For example, he said, in a spring 2013 course on backpack video journalism with eight students enrolled, evaluations "showed perfectly acceptable scores -- almost exclusively in the high sixes on a seven-point scale. A fine instruction evaluation record was demonstrated for this course. Yet, one year later, in the same course, 12 students provide a score of 2.83 out of seven on the question 'used class time productively.' You earned a mean score of 2.83 out of seven on your overall performance. The mean score for the course was 3.33 out of seven points."
Bass included other examples, and the universitywide committee on faculty personnel actions also concluded that Brown's teaching record was not tenurable based on student evaluations. Yet to Brown and her immediate colleagues, Bass seemed to cherry-pick unflattering evaluation scores and make an uncompelling argument about standard deviation, given that her courses by design enroll so few students.
Brown's case in some ways recalls that of Juan Rojo, an assistant professor of Spanish at Lafayette College who was denied tenure by President Alison Byerly last year exclusively over teaching evaluations. Byerly defended her decision, saying that Lafayette, as small liberal arts college, is defined by teaching quality. Brown's case arguably differs from Rojo's in that sense, since American is a much larger research institution and Brown is teaching a more technical discipline.
Bass also was named in 2013 age discrimination lawsuit by another communications scholar denied tenure. The professor, Maria Ivancin, received strong recommendations for tenure from her immediate colleagues and external reviewers, but Bass in denying her bid said that the reviewers had "incorrectly inferred" the impact of her work. He also said she hadn't published in "top-tier venues."
Noting that he's received feedback about Brown's teaching from students current and past -- including some who have landed jobs at major TV news organizations -- Watson said they all indicate Brown was a demanding but effective instructor.
"She's firm on deadlines -- that's what professionals do," he said. "We're not training people to be researchers of communication or teaching them to be teachers -- we are teaching them to be journalists. In the professional workplace, there is no coddling of students."
Watson co-wrote a letter to Bass and other administrators and the university's Board of Trustees, saying the same.
Communications "faculty have closely and meticulously assessed Brown's teaching and recommended that she be tenured and promoted," the letter reads. "Teaching figures prominently in our wheelhouse and is highly valued. [The school] is most immediately and directly affected by Brown's inclusion and we have not found her lacking. Indeed, we have found her to be an asset we cannot afford to lose. We made this determination on the basis of actual circumstances and personal evaluations. We did not rely solely on numbers provided by" student evaluations of teaching.
Brown filed her lengthy appeal earlier this month. In it, she noted that the Faculty Manual and School of Communication guidelines don't outline student evaluations of teaching criteria for tenure.
In fact, she wrote in her appeal, "my mean [evaluation] score on the question 'On a scale of one to seven, overall this course is …' is 5.2 out of seven; my median score is 5.6. For the question 'On a scale of one to seven, overall the instructor was …,' my mean score is 5.1, and my median score is 5.4." For questions assessing course rigor, she said, "my scores are much higher," at 5.9 to 6.2. Her fall 2016 scores in particular showed marked improvement, but were not taken into consideration by Bass, she added.
As for her future, Brown said she's seeing the appeal process through. But Watson warned that scholars of her stature, particularly scholars of color, get offers to go elsewhere fast.
"It'll be a yearlong process to replace her," he said. "The likelihood we'll get another woman who is a minority is a tick above zero."