You have /5 articles left.
Sign up for a free account or log in.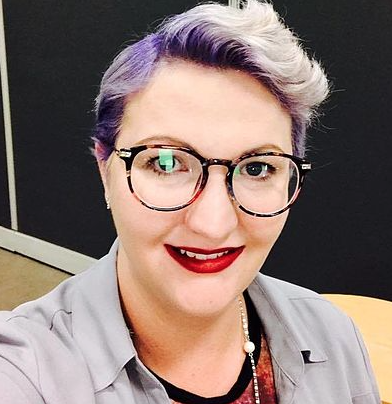 Harassment of women in astronomy has been an open secret for some time, but reformers faced a data problem. That is, others in the field wondered if harassment went beyond mere anecdotes -- as alarming as some of the stories were.
Women's advocates in astronomy now have an answer for the skeptics: yes. According to "Double Jeopardy in Astronomy and Planetary Science: Women of Color Face Greater Risks of Gendered and Racial Harassment," women in the field -- and women of color in particular -- often experience inappropriate remarks and harassment at work. The study was published Monday in the Journal of Geophysical Research: Planets.
"The results were initially worse than expected, as somebody who's been working in and around these issues for some time," said study co-author Christina Richey, an astrophysicist at the National Aeronautics and Space Administration and former chair of the American Astronomical Society's Committee on the Status of Women in Astronomy. "It's a little disheartening, but at least as we present this information it's an opportunity for that gut-check moment. It forces conversations to start."
Joan Schmelz, deputy director of the Universities Space Research Association's Arecibo Observatory, who worked to expose harassment in her field long before a series of scandals made headlines, said she'd long awaited the results of the study. But they didn't come as a surprise.
"This is behavior women have to deal with, day in and day out, as we strive to do our work as astronomers," she said. "We need to establish professional standards of behavior and then hold all astronomers accountable."
Richey's co-authors for the study were Kathryn B. H. Clancy, an associate professor of anthropology at the University of Illinois at Urbana-Champaign who published a widely cited 2014 study on harassment in scientific fieldwork; Katharine M. N. Lee, a Ph.D. candidate in anthropology at Illinois; and Erica M. Rodgers, a research scientist at the Space Science Institute.
Beyond assessing the scope of harassment, the researchers wanted to study who is most affected. Drawing on the theory of intersectionality, the researchers guessed that the "multiple marginality" of women of color makes them more vulnerable to inappropriate comments, harassment and assault than their white colleagues. Their internet survey of 474 astronomers' and planetary scientists' experiences with harassment within the last five years supported the hypothesis.
'Double Jeopardy' and Missed Opportunities
In nearly every significant finding, the authors wrote, "women of color experienced the highest rates of negative workplace experiences, including harassment and assault." Some 40 percent of women of color surveyed, for example, reported feeling unsafe in the workplace as a result of their gender or sex, and 28 percent reported feeling unsafe as a result of their race.
Some 18 percent of women of color and 12 percent of white women even reported skipping professional events because they didn't feel safe attending.
"Our results suggest that the astronomy and planetary science community needs to address the experiences of women of color and white women as they move forward in their efforts to create an inclusive workplace for all scientists," the study says. Never "has awareness of hostile workplace behaviors in the sciences been so strong, and the possibility for change so great. We are living in a time when advances in the culture of science could match the advances in science and technology."
This, they authors say, "should lead to an increase in the diversity of questions we ask, hypotheses we test, in the way we interpret our data and the priorities we make in our disciplines. These data point to a problem, but they also point to a solution. More than ever before, we have the opportunity to create conditions for the best possible science to happen."
The survey's questions on personal experience asked about negative language, perceptions of safety and responses to harassment (for example, if respondents reported it, and what happened). Participants were asked to identify how often they heard negative comments from their peers, supervisors or others about themselves or anyone else. Negative comments could relate to sexual orientation, race, sex, gender, femininity or masculinity, physical or mental ability, or religion.
Concerning safety, respondents were asked if they felt unsafe at work in relation to any of those characteristics. The researchers also wanted to know whether respondents skipped study- or work-related events due to such feelings. And had respondents encountered verbal or physical harassment, and from whom, they asked.
Survey participants were recruited via a variety of disciplinary publications. While the resulting sample was nonrandom, the researchers say it was nonetheless a meaningful cross section of the discipline, since assault and harassment often go unreported.
Eighty-four percent of the sample identified as white, and 67 percent were female. The goal, of course, was to oversample women, but the researchers did lament not having attracted more participants of color from whom to draw even more meaningful results.
Fixing a Hostile Climate
Over all, 88 percent of respondents reported hearing negative language from peers at their current position, 52 percent from supervisors and 88 percent from others. Thirty-nine percent said they'd experienced verbal harassment, and 9 percent reported experiencing physical harassment.
More than one-quarter (27 percent) reported feeling unsafe, and 11 percent said they'd skipped a professional event for that reason. Skipping study or work events due to feeling unsafe was also associated with hearing negative comments from peers and supervisors, experiencing verbal harassment and physical harassment.
As expected, women were more likely to have experienced negative comments, harassment or assault than men. Students and postdoctoral fellows pinged higher on some questions than their more senior counterparts, but not all.
Regarding the "double jeopardy" hypothesis about women of color, they were most likely to experience verbal harassment related to their race. Women of color and white women experienced verbal harassment related to gender equally (44 percent and 43 percent, respectively). Men and women of color were significantly more likely than the sample over all to miss classes, meetings, fieldwork or other professional events because they felt unsafe.
Richey said astronomy has an opportunity to lead in seeking solutions to a problem that no doubt affects other sciences, to varying degrees. The paper recommends "multilevel" solutions, including adopting codes of conduct or related education for all employees and trainings across institutions. Diversity and cultural awareness training also is necessary, she and her co-authors say. Leaders in the field must model appropriate behavior, and any offenders must be sanctioned justly and swiftly. Women of color in particular should be allowed to create peer networks, and otherwise be supported by their departments.