You have /5 articles left.
Sign up for a free account or log in.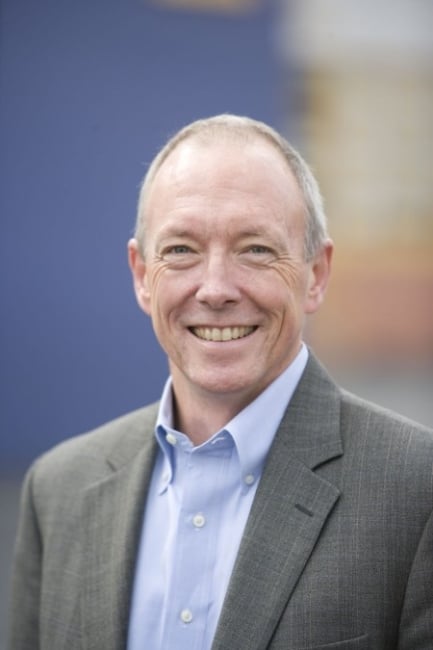 The next leader of the American Council on Education will be Ted Mitchell, who in January wrapped up an eventful and influential stint as the top higher education official in the Obama administration's Education Department.
The industry's chief lobbying organization said this week that Mitchell will replace Molly Broad, ACE's first woman leader, who will retire in October after a nine-year tenure.
Mitchell's hire is sure to turn heads, and not just because he's a former Obama official who takes the reins at a time when Republicans dominate both Washington and state capitols.
Many in higher education and beyond view Mitchell as an accessible and pragmatic straight shooter. But his career has been more wide-ranging than that of his predecessors at ACE, who tend to have left prominent college presidencies shortly before taking the job.
Previous occupations for Mitchell include president of Occidental College; history professor; administrator at the University of California, Los Angeles; president of the California State Board of Higher Education; and CEO of NewSchools Venture Fund, a nonprofit group with roots in the charter school movement.
As a result, his range of fans and critics is as varied as his CV.
For example, when Obama appointed Mitchell under secretary three years ago, The Nation, a liberal magazine, criticized his "strong ties" to education technology companies and to what it called his efforts to privatize public education, warning darkly that he might not be a champion of the Obama administration's attempts to crack down on for-profit colleges.
Yet the month after his arrival at the Education Department, Mitchell was involved in the administration's move to sanction Corinthian Colleges, which contributed to the controversial for-profit chain's collapse. He then had the unenviable task of overseeing the federal government's response to the aftermath, including how best to help scores of thousands of students who took on debt to attend Corinthian institutions. He played a similar role in the demise last year of ITT Technical Institutes.
While some for-profit industry officials initially praised Mitchell, those opinions changed as the Obama administration accelerated its crackdown on the sector, with the under secretary playing a visible role throughout.
Likewise, Mitchell contributed to the unsuccessful White House push to create a federal ratings system for colleges (one tied to federal aid). While that project began well before his arrival, he was often at odds with ACE and other industry groups, particularly ones representing private colleges, which generally resisted the ratings system.
In one unusual spat between a Democratic administration and the higher education lobby, Arne Duncan, the education secretary at the time, called out ACE for criticizing data systems that would undergird the ratings -- an argument by the group that rankled the administration and others because ACE typically has resisted the collection of more student-level data by the federal government.
So as word got out of Mitchell being a finalist for the top job at ACE, some observers wondered whether he would stick to his guns on calling for more accountability in higher education.
In an interview, Mitchell said the focus on student outcomes by policy makers isn't going to change. But he said getting those policies right takes a nuanced approach.
"It's complicated to do," said Mitchell. As a result, he said it was the right move for the department to shift from a "strict" ratings system to the more flexible approach the administration eventually took by instead releasing bulked-up and more accessible information about colleges' performance. He praised ACE's input for contributing to that shift.
When asked about his ability to work with Republicans, Mitchell said his focus has always been policy, not politics.
"I'm not and never pretended to be a politician," he said. "I've had good working relationships on both sides of the aisle."
Innovation and Accountability
Lawmakers tend to find more bipartisan agreement on higher education than on other issues, said Mitchell. And he cited ACE's work to identify possible areas for deregulation with Senator Lamar Alexander, the Tennessee Republican who leads the Senate's education committee, as an area of past cooperation between the industry and Republicans.
Mitchell has long been seen as an advocate for innovation in higher education. At the department he played a leadership role on several projects aimed at encouraging new approaches and even alternative providers, such as through the federal EQUIP experiment, which makes federal aid available to a limited number of partnerships between traditional colleges and unaccredited institutions such as skills boot camps and online course providers.
ACE also has prodded the industry on innovation, such as through its embrace of massive open online courses.
For a century the group has pushed to expand opportunities for underserved student populations, Mitchell said, such as its longstanding efforts to help student veterans to earn college credits for their service in the U.S. military.
"ACE has been doing the work of innovation throughout its history," he said.
The group's track record of late, however, has been mixed.
Broad, who came to ACE after leading the University of North Carolina system, has seen a string of her high-profile hires leave after short stints, with many of the quickest departures having worked on innovation-related projects.
While observers say the group remains active and often effective on higher education policy, some think its influence has waned.
The arrival of Mitchell, who has been doing some consulting work for ACE, will excite some in higher education who would like to see a more assertive role for the group.
Paul LeBlanc is president of Southern New Hampshire University and a member of ACE's board. He said Mitchell's hire reflects a desire by the board to "broaden the narrative" as higher education continues to experience an enormous amount of scrutiny, including on rising tuition and student debt levels and concerns about the value of college credentials in the work force.
"There's a foundation there, perhaps an underrated one," he said of the group. "We need a vibrant ACE that can be a central voice."
LeBlanc described Mitchell, with whom he worked during a brief stint as an adviser at the Education Department, as being "better suited" than almost anyone to straddle divides between innovation and accountability.
The policy environment also has changed in recent years, LeBlanc said.
"The movement toward data is inexorable," he said. "It's going to happen."
Mitchell said he will overlap with Broad for a month. He'll have plenty to keep him busy during the transition, citing the group's advocacy on hot issues like the consideration of Deferred Action for Childhood Arrivals and funding for the National Institutes of Health and the National Science Foundation.
Job one, he said, will be to ensure that ACE has sufficient resources for its policy work. And a big part of that equation is the expertise and clout that come from its members, which include roughly 1,800 college presidents and leaders from other higher education organizations.
"The strength of ACE lives in the diversity of their members," Mitchell said.