You have /5 articles left.
Sign up for a free account or log in.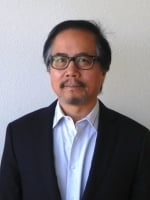 Given that college campuses have been central to activism by the so-called alt-right, is it time for a campus-based countermovement? Scholars behind the proposed Campus Antifascist Network, or CAN, think so.
"The election of Donald Trump has emboldened fascist and white nationalist groups nationwide, on campus and off, and their recent upsurge requires antifascists to take up the call to action once again," reads an invitation to join the group, posted on social media this week by David Palumbo-Liu, the Louise Hewlett Nixon Professor and professor of comparative literature at Stanford University.
"As we wrote this letter," it says, "hundreds of torch-bearing white supremacists were marching on the campus of University of Virginia chanting 'Jews will not replace us' and other vile slurs. An antifascist activist was murdered by these same forces in Charlottesville, raising the stakes of resistance to new heights."
Network co-organizer Bill Mullen, a professor of American studies at Purdue University, on Wednesday called CAN a "big tent" that "welcomes anyone committed to fighting fascism."
"We are diverse in our political points of view but unified by our fight against fascism," he said. The idea is "to drive racists off campuses and to protect the most vulnerable from fascist attack."
And of objections made by some that Trump is not a fascist? Palumbo-Liu said that is "literally an academic argument in the worst sense of the word. We need to pay attention to what is happening, not the labels that we feel are most fitting."
Mullen said the network started with about 40 members concerned about alt-right campus activity and the recent set of death threats against professors -- many of them women and minorities -- who have spoken out publicly against racism.
Since Charlottesville, the network has jumped to 200 members and 1,000 followers on its Facebook page, Mullen said. Antifascist branches are being formed on campuses and the group is preparing teach-ins and self-defense materials for faculty and students who may meet with white supremacist protesters.
The network has been endorsed by writers Junot Díaz and Viet Nguyen, as well as graduate student unions. In addition to faculty members, graduate students and some undergraduates have joined.
Network members across the country already have expressed their solidarity with Charlottesville counterprotesters and published an open-access syllabus on fascism for educators. They're asking other interested parties to support or join CAN, and offering to help organize local antifascist chapters. Such chapters will "support, educate and defend faculty, students and staff, and share information on fascist organizing in the U.S., planned fascist activities and organized antifascist responses," they say.
Palumbo-Liu said that the political right has framed the issue of alt-right provocateurs, neo-Nazis and white supremacists being allowed on campus as a simple matter of free speech. And if all they did was talk, that would be their right, he said. Instead, CAN is worried about such activists' "propensity to physical violence, aggressive confrontation and provocation, and violations of others' civil rights."
Historic Roots, Contemporary Concerns
Antifascist activism against ethnonationalism and general racism dates early-20th-century Europe. But its shorthand, "antifa," has become part of mainstream American political discussions since the rise of the alt-right -- and as white supremacist groups began to support Trump's candidacy.
While experts say that antifa organizing is mostly nonviolent, the movement sees violence against those racists who would hurt others as ethically justifiable. Case in point: the antifa protests at the University of California, Berkeley, in February, ahead of a talk by then-Breitbart editor Milo Yiannopoulos. Protesters -- largely unaffiliated with the university -- lit fires and threw rocks at police, drawing widespread condemnation from the right and a tweet from Trump threatening to cut off Berkeley's funding.
Even many on the political left criticized the antifa tactics on campus, noting that the damage was fixed and paid for my Berkeley, not Yiannopoulos.
Of Yiannopoulos, Palumbo-Liu said that he'd come to Berkeley promising to reveal the identities of undocumented students -- leaving them potentially vulnerable to all kinds of danger. And prior to that, he said, an anti-Yiannopoulos protester was shot ahead of his appearance at the University of Washington.
A couple was charged in the Washington crime. According to the charges, the husband, Marc Hokoana, messaged a friend on Facebook the day prior, saying that "if the snowflakes get out off [sic] hand I'm going to wade through their ranks and start cracking skulls."
Charlottesville, of course, resulted in the death of antifa activist Heather Heyer and the wounding of many others.
Even free speech champion John Stuart Mill "drew a line on speech meant solely to incite," Palumbo-Liu said.
Mullen said CAN's approach to protests will be to protect those most vulnerable to attack and "to build large, unified demonstrations against fascists on campuses when they come."
Asked specifically about the possible use of violence, Palumbo-Liu said antifa activists include those whose tactics CAN would reject. "We would advocate self-defense and defense in various forms of those who are being threatened by fascists, but not violence," he added, saying his group can't control the antifa label or who ascribes to it.
Labels aside, Mullen said "shying away" is the wrong approach. The alt-right has already tried to claim university campuses as recruiting grounds, he said, recalling that his own campus was covered with racist, neo-Nazi posters in November by the group American Vanguard. Identity Evropa has stated it is specifically targeting college and college-educated men as the future leaders of the movement.
Mark Bray, an historian of human rights, terrorism and political radicalism in modern Europe and a lecturer at Dartmouth College, wrote a Washington Post op-ed criticizing Trump's comments this week comparing the "alt-left," or antifa, to white supremacists. Bray is the author of the forthcoming book, Antifa: The Antifascist Handbook. (Bray is a cousin of Scott Jaschik, co-editor of Inside Higher Ed.)
"Years before the alt-right even had a name, antifascists were spending thankless hours scouring seedy message boards and researching clandestine neo-Nazi gatherings," Bray wrote. "Agree or disagree with their methods, the antifa, who devote themselves to combating racism, are in no way equivalent to alt-right trolls who joke about gas chambers."
Bray said in an interview Wednesday that he'd heard of CAN and thought that any political risk of professors identifying with antifascism was worth forming a broad campus movement against the alt-right.
Safety in numbers and routinization of response to white supremacy -- especially now that the alt-right has been so clearly aligned with neo-Nazism -- could make it much easier for administrators to defend their faculty members against attacks by the alt-right, he said. And eventually it could stifle the alt-right on campus altogether.
"A Campus Antifascist Network is totally rational if you look at what kind of organizing the political opponent is doing," he said. "Right now the alt-right wants to make neo-Nazi politics seem more palatable and middle-class and intellectual -- they're trying to put khakis on it by recruiting on campuses, pushing back on what they see as cultural Marxism or 'PC' politics. So organizing against it on campus makes complete sense."
Asked about future of the campus alt-right, Bray said there "are still plenty of people out there who think white people are superior or who think that women are inferior." Yet, "in a certain sense I'm optimistic, or at least hopeful, that this is sort of the beginning of the end," he added.