You have /5 articles left.
Sign up for a free account or log in.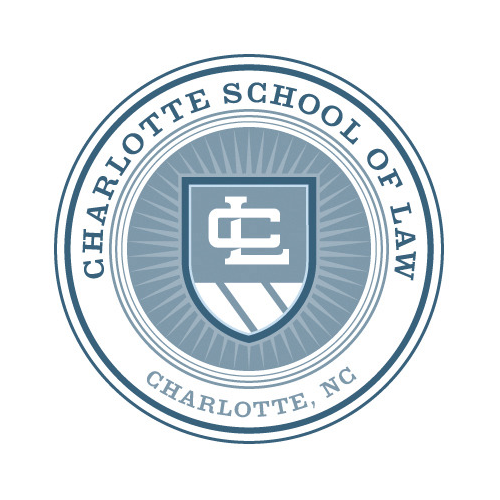 The Department of Education Thursday set out options for students of the now-defunct Charlotte School of Law that will make the path to loan forgiveness more difficult for those who withdrew from the program before the spring.
The Obama administration cut off Title IV funds to the institution in December after finding Charlotte made substantial misrepresentations to prospective and current students. That action came shortly after the American Bar Association, Charlotte's accreditor, placed the for-profit program on probation. The law school for months sought to remain open, but this month its state operating license expired and state regulators rejected a request to extend the license further.
Despite Charlotte's tenuous status over the last year, Education Secretary Betsy DeVos did not declare exceptional circumstances that would extend loan forgiveness to students who attended the law school during or after the fall 2016 semester. North Carolina Attorney General Josh Stein asked DeVos to take that step after Charlotte lost its license to operate in the state.
The department's guidance identifies April 12 as the earliest date students could have withdrawn from the program and still qualify for a closed-school discharge, which provides a path for students to receive full forgiveness of federal student loans if their institution closes while they are enrolled. 
"We decided to follow what was in statute, which is providing for discharge 120 days from closure," said Liz Hill, a department spokeswoman.
(Note: federal regulations, but not statute, state that a student who withdrew from a school not more than 120 days before it closed is eligible for closed school discharge.)
The department did not have an estimate of the number of students expected to qualify for closed school discharge, but 100 were still enrolled and about 70 were on leave when the school shut down. Stein's office estimated that more than 300 students would qualify if exceptional circumstances were declared by DeVos. A Charlotte Law degree cost upward of $100,000.
Students who withdrew before April 12 will have the option to pursue loan discharge through a borrower-defense claim, which requires borrowers to meet a higher standard than a closed-school discharge. Borrowers seeking loan forgiveness through that route must demonstrate their program violated state law through an act or omission related to their federal student loan. (Students can also seek to transfer their Chalotte credits to another program but would not be eligible for closed school discharge if they do.)
Former students of Charlotte will likely point to assurances that it was fully accredited and in compliance with ABA standards despite multiple findings otherwise from the accreditor before it was placed on probation. The school also promised prospective students that they would be ready to practice law after graduation, but in reality recent Charlotte graduates have had dismal bar-passage rates and a poor record of finding employment requiring a law degree.
"I expect we will see students using that tactic as well as filing civil cases against the school," said Kyle McEntee, the executive director of Law School Transparency, which a nonprofit that advocates for reforming practices in legal education.
Students have already filed multiple class-action lawsuits in federal court. And the department said it has received more than 500 borrower-defense claims from former Charlotte Law students.
The law school officially announced its closure in a statement Thursday -- more than a week after that outcome became apparent when it shut down its website and Stein said he would make sure it ceased operations for good.
Charlotte administrators were in negotiations with the Department of Education for restoration of Title IV access up to the day the school lost its license to operate. Department officials had sought to impose conditions including a $6 million letter of credit and a full tuition refund for students who had not completed their first year by December.
Seeking loan forgiveness is further complicated for Charlotte students by DeVos's decision earlier this summer to block a new borrower-defense rule crafted by the Obama administration from going into effect. The department crafted that rule in response to a flood of borrower-defense claims from former students of failed for-profit chains Corinthian Colleges and ITT Tech. But it was sharply criticized by for-profits and other colleges and university groups who said it would create huge liabilities for their institutions.
Clare McCann, a former Obama administration official and the deputy director for federal higher education policy at New America, said the Obama rule changed the standards for a borrower-defense claim and would have allowed Charlotte students to cite the department's findings from its December letter withdrawing access to federal aid programs. The Obama rule also would have provided a clear process for the department to consider claims like those of former Charlotte students with similar circumstances as a group instead of one by one. It's unclear if the department will consider group discharge for those students now -- Obama officials had insisted they did not have the authority to grant group discharges under the existing rule.
Former Charlotte students making borrower-defense claims could be facing a long wait. Thousands of existing claims are still pending, and as of July the Trump administration had yet to approve its first claim.
McCann said it was clear that Charlotte sought to remain open to protect its parent company's liability from loan-discharge claims. She said the department should have taken that into account in setting the window for students to qualify for closed-school discharges.
"I just think the window should be extended because they so clearly tried to game the system," she said.
More from For-Profit Colleges