You have /5 articles left.
Sign up for a free account or log in.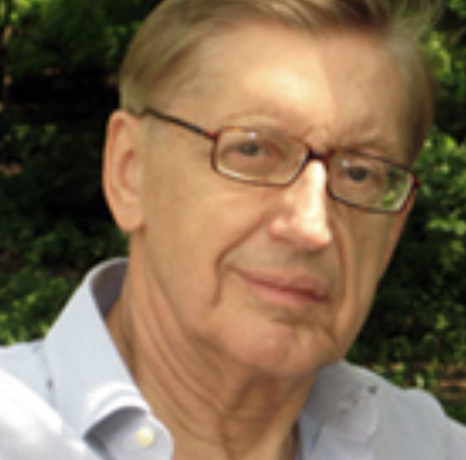 Three separate institutions in the last month have taken action against five professors accused of sexual misconduct, all of them senior and previously esteemed.
Some observers have asked if higher education is having a Harvey Weinstein moment, in reference to the film producer's recently revealed history of harassing women. But it might be more appropriate to ask if Hollywood is catching up to academe, where women have for several years been speaking out with increasing success against men who are powerful figures in their fields.
In any case, said Katherine Franke, Sulzbacher Professor of Law at Columbia University and director of its Center for Gender and Sexuality Law, academic norms might be changing, but "we have a very long way to go."
The academic version of the "casting couch has been a well-known hazard of study in all universities" and Columbia "is no exception," Franke said, referencing one case on her campus: that of William V. Harris, Shepherd Professor of History.
Columbia told students via email this week that Harris had agreed to cease all work interactions with students. The news follows allegations that he repeatedly forced himself on a graduate student known in court documents as Jane Doe. Doe is suing the institution, alleging that she was advised by professors and administrators to avoid Harris, a noted scholar of the Greco-Roman world, rather than report him.
Harris did not immediately respond to a request for comment and has not spoken publicly about the allegations. A university spokesperson said via email that while Harris remains an employee, he "has withdrawn from his teaching, advising and other student-related activities. Columbia is deeply committed to fostering an environment that is free from gender-based discrimination and harassment."
David Sanford, Doe's attorney, said in a separate statement that harassment of his client by Harris was "not an isolated event," and that "evidence suggests that Columbia knew or should have known about Harris's serial harassment of Columbia students for decades and did nothing."
Franke said she'd been following the case and what struck her as "exceptional" was the university "taking these charges seriously and removing the professor from contact with students."
She added, "It's fair to say that all of us in the academy know of colleagues, mentors and other faculty who have a reputation for sexually harassing students and nothing is done about it."
In another case, Dartmouth College has confirmed that it's investigating for harassment three faculty members, all of whom are on paid leave with restricted access to campus. The New Hampshire attorney general's office, the local county attorney and the New Hampshire State Police have launched their own criminal investigation into the professors' conduct. Dartmouth hasn't named the professors publicly. But Attorney General Gordon J. MacDonald in a statement said his inquiry had been sparked by a story in the Dartmouth student newspaper. That story identifies the professors in question as members of the department of psychological and brain sciences: Todd Heatherton, Lincoln Filene Professor in Human Relations; William Kelley; and Paul Whalen.
None of the professors immediately responded to a request for comment.
Philip Hanlon, Dartmouth's president, in his own statement said he wanted to express "in the most emphatic way possible that sexual misconduct and harassment are unacceptable and have no place at Dartmouth. Such acts harm us as individuals and as members of the community."
At San Jose State University, a fifth professor accused of harassment resigned quietly earlier this month. That was in contrast to the vocal protests about his return to campus at the beginning of the semester, after the allegations against him made headlines. Lewis Aptekar, a former professor of counseling education, was found by the university to have harassed a graduate student by repeatedly asking to date her but remained chair of his department for five months after that finding, according to The Mercury News. Another student later made similar claims but they were not substantiated. Aptekar was put on paid leave in 2016 but was to return this semester to teach trauma counseling -- something many graduate students said was objectionable.
The university has been accused of mishandling the claims against Aptekar. That might explain why the university settled with Aptekar for $75,000 in exchange for his resignation, according to university documents. His personnel file also will be wiped of references to his suspension but he may not accept any other position within the California State University system, based on the agreement.
Aptekar's attorney did not provide immediate comment, and the university referred requests for comment to the settlement.
Jason Laker, a fellow professor in Aptekar's department who has said he was retaliated against for helping bring claims against Aptekar to light, said Tuesday that San Jose State "prioritized protecting the harasser instead of our students."
It's a "pattern that happens in higher ed that maintains things as they are," he said.