You have /5 articles left.
Sign up for a free account or log in.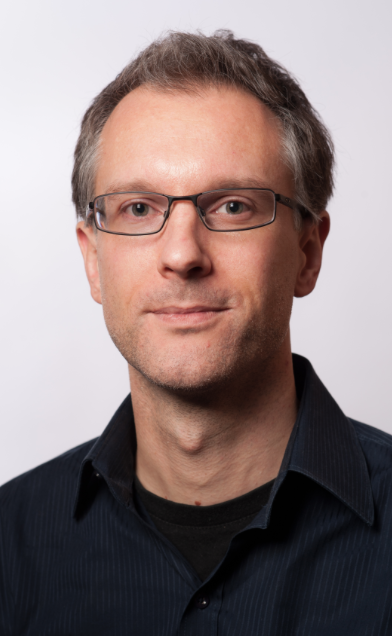 In an unusually direct public pressure campaign against sexual harassment, hundreds of faculty members from brain and cognitive sciences and other programs in the U.S. and abroad say they can't advise students to study or seek employment at the University of Rochester. They cite allegations from current and past professors and students at Rochester that the administration cleared a chronic harasser on the faculty of wrongdoing while retaliating against those who reported him.
"In the present circumstances, we cannot in good conscience encourage our students to pursue educational or employment opportunities" at Rochester, reads a new open letter to the institution's Board of Trustees. Rochester "has abrogated its ultimate responsibility to protect and advance the interests of its most important constituency -- its students -- by supporting the predator and intimidating the victims and advocates in this case. We strenuously object to the [university's] treatment of our respected colleagues."
The open letter links to a widely publicized complaint from eight former and current Rochester brain and cognitive sciences professors and graduate students filed with the U.S. Equal Opportunity Employment Commission late this summer. The complaint, forwarded to Rochester's board by two former department chairs in particular, describes the department as once at the top of the research rankings and now broken, possibly irrevocably. It traces the dramatic shift to the hiring of Florian Jaeger, now an associate professor, in 2007.
Description of a Predator
The complaint describes Jaeger as a "narcissistic and manipulative sexual predator" who "engaged in numerous sexual relationships with [Rochester] and visiting students, which he flaunted." He had unprotected sex with students and confided in others that he worried he might have a sexually transmitted disease, used sexual language and intentionally demeaned female students (especially about their intelligence and weight), and sent an unwanted photo of his genitalia to one particular student, according to the complaint. Among other inappropriate behaviors, he also used drugs and hosted "hot tub parties," it says.
"The lives and careers of [department] graduate students became Jaeger's personal playground," reads the EEOC complaint. "Professionally, Jaeger was in the position of power, an important gatekeeper, but they were additionally vulnerable to his coercion because he influenced every aspect of their lives in [the department]. He became the dominant force not only in determining their professional opportunities, but also their day-to-day social lives, gaining access to their personal information, which he used to emotionally manipulate and humiliate them."
Beyond sexual misconduct, the complaint says, Jaeger encouraged constant "collaboration" with him, often so that he could claim credit for students' work. He allegedly demanded that any student working remotely in his area of expertise -- human language processing -- cite or list him as an author.
The climate eventually became so oppressive, the complaint says, that at least 11 female students and postdoctoral fellows avoided Jaeger, at the expense of their work and in many cases their well-being. Jaeger allegedly told some students that faculty members knew about his behavior and condoned it, so senior faculty members were for some time "in the dark," according to the complaint. In early 2016, however, Jaeger allegedly expressed enthusiasm for faculty-student dating during faculty meetings, and several senior professors soon learned more about his history of "predation." They consulted junior faculty members about the matter, and the group decided to report the alleged misconduct to the university and work to rebuild a positive departmental climate.
Two former chairs signed their names to the report and were initially hopeful about the university's responsiveness. Yet an investigation by the university's counsel turned out to be a "limp and rushed affair," the EEOC complaint says, bypassing witnesses and focusing only a few specific examples of harassment instead of a pattern. Moreover, the university promoted Jaeger to full professor during the investigation -- despite faculty requests that the decision be delayed. Worst of all, the final investigatory report exonerated him of the claims.
Dissatisfied with the process, the faculty members who brought the complaint pushed the university for a more thorough response. But instead of initiating one, the EEOC complaint says, the university attempted to "discredit" them, including by reading their emails and presenting only select parts to the current department chair and by sharing a watered-down version of the Jaeger investigation with other colleagues. The divided department also allegedly refused to hire the wife of one of Jaeger's critics, despite what the complaint describes as stellar credentials and the program's long history of spousal hires.
Upon the filing of the EEOC complaint, the university defended its actions with regard to Jaeger, saying in a statement that "those not familiar with the investigation conducted would find the language in the complaint deeply disturbing." However, it said, "the core allegations in this complaint were thoroughly investigated and could not be substantiated. We are highly confident in the integrity of these investigations — we followed our processes for fair investigations and due process for all involved, interviewing dozens of witnesses whose names were given to us as alleged victims." President Joel Seligman also compared the 100-plus page complaint and related reports to a now discredited Rolling Stone article about campus rape.
The university backtracked somewhat over time, however, with Seligman saying that promoting Jaeger during the investigation was a mistake. Trustees launched their own investigation. And Jaeger announced he and the university agreed it was best for him to take a leave of absence, though he said he was not admitting any fault in doing so.
Still, faculty members and students on campus and off have continued to criticize the administration, asking why Jaeger wasn't terminated and why professors who tried to protect students allegedly were punished by way of having their emails read and their reputations challenged.
Influencing Change
The brain-sciences faculty letter to Rochester's trustees says that the university appears only to have acted appropriately when the EEOC complaint became public, to save face. It urges the board to "think broadly and deeply about the kinds of changes you are committed to making, given the behavior that the [university] administration has tolerated and its retaliatory responses to the attempts of faculty to protect their students."
As members of the academy, the letter says, the signers "are committed to supporting our colleagues who are working to safeguard gender equality and civil rights at [Rochester], and we will continue to be active, strong and persistent advocates against sexual harassment in all of its forms on our own campuses. We hope that you are committed to action in service of these values as well."
Seth Pollak, distinguished professor of psychology and professor of anthropology, pediatrics, psychiatry and public affairs at the University of Wisconsin at Madison, said Tuesday that he signed the letter to Rochester's board to signal that the negative attention surrounding the Jaeger case -- particularly the university's response to it -- "is not going to just fade away as people's attention moves on to the next scandal." He highlighted that what makes the letter different than other faculty expressions of distaste is the "potential fallout." Not encouraging students to work or study at Rochester "will likely catch the attention of trustees in a way that verbal protests will not." It can't maintain its position as a "top-tier research university if colleagues around the world are dissuading their students from going there," he added via email.
Pollak said that the letter may have some collateral damage, negatively affecting graduate-student recruiting for professors at Rochester who had nothing to do with the Jaeger case. Asked if the letter might hurt Rochester Ph.D.s trying to get hired elsewhere, Pollak said, "No, the concern is not about the wonderful people at [Rochester], and no concerns about the flow out." The concern, in instead, is "about the [Rochester] administration and not wanting to send young people there."
Ben Hayden, an associate professor who signed the EEOC complaint, left this year for the University of Minnesota at Twin Cities -- in part because the Rochester department is alleged to have retaliated against him by not hiring his spouse. He said he bemoaned the fallout of the case becoming public, since "We tried for over a year to deal with the case as quietly as possible, and only when we had exhausted all avenues available to us did we go public."
Hayden said he didn't read the letter as colleagues telling colleagues to have their students avoid Rochester but rather "letting the trustees know what is already happening in private -- advisers warn their students away from environments that they think will be harmful to their careers." That might because of the climate for women, and it's "just being a good adviser."
Steven Piantadosi, an assistant professor involved in making the EEOC complaint, said he's trying to find a new position elsewhere and that he's not accepting new graduate students this year anyway, due to his ongoing objections to how the university handled the Jaeger case. He explained the faculty letter simply: "People in the field saw the attitude of Seligman's administration clearly from his own words and actions and, like us, they recognized that it was completely unacceptable for an educational institution."
Saying it's "only an illusion of progress for the president to say Jaeger shouldn't have been promoted," Piantadosi asked, "Where is his statement that our emails should not have been searched, that the chair should not have accused faculty of being liars, or that Jaeger should not have been contacting people in the field with support of the university attorneys to say that he was being bullied?" Where is the president's statement that it was not acceptable for university investigators to turn down evidence, refuse to talk to witnesses or unnecessarily name witnesses in reports -- or that he believes the complainants, he added.
Jessica Cantlon, an associate professor in Jaeger's department who also signed the EEOC complaint, said it's Rochester that's hurting students, not the new letter.
"Teachers don't want to send students to a place where the students' career paths might be bent or broken around an abusive faculty member, and the university shows more concern that people are silent about it than whether the students are successful," she said. "The university's main response to our internal sexual harassment complaint was to silence us -- they issued memo after memo telling us to be quiet. When that didn't work, they pried into our private emails to try to find material that would make people stop listening to us."
Citing Seligman's Rolling Stone comment, Cantlon added, "That is an extremely dangerous disposition for a university because it puts students at risk of abuse and of not being believed if they report it."
Making Rochester 'Safe for All'
Sara Miller, a university spokeswoman, said that Rochester has "taken this matter very seriously since it was brought to our attention. In addition to conducting our own thorough investigation, we have taken several steps to review the university's approach to sexual misconduct."
The university is now awaiting the report "of an independent investigation into both the specific allegations and the university's policies and procedures," she said. "We have also established a faculty- and student-led Commission on Women and Gender in Academia to examine campus climate."
Miller added, "We are committed to making this campus one that is welcoming and safe for all."
Gregory DeAngelis, current department chair, declined comment, citing "pending litigation and such." Jaeger, who is now on leave, did not immediately respond to an email from Inside Higher Ed.
Karen Kelsky, a former tenured faculty member who now advises Ph.D.s on the faculty job search through The Professor Is In, said that while the letter wasn't "ideal" for current students at Rochester, she didn't think they -- or former students -- would be blamed for "administrative malfeasance." It's obvious they have no control over discipline of a tenured professor, she said.
Of departmental blacklisting as protest over all, at least in terms of advising students, Kelsky said she was "sorry that broad public naming and shaming is required to force many universities to act." But as long as that's the case, she said, "wider national and international disciplinary collectives have an important role to play."