You have /5 articles left.
Sign up for a free account or log in.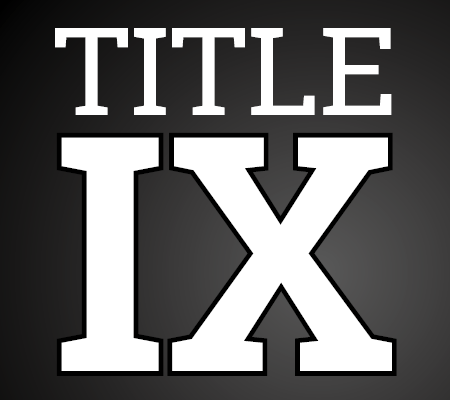 The University of Notre Dame for years has been derided for its handling of campus sexual assault. It's been the subject of multiple prominent lawsuits and federal investigations and was one of the first institutions to be scrutinized under the Obama administration's heightened rules on these types of cases.
Now, recent policy changes at the powerhouse religious institution have once again spurred concerns of victim advocates, who say the new policies might allow a student accused of sexual misconduct to avoid the traditional disciplinary process.
At a time when some perceive President Trump's Education Department to be scaling back protections for rape survivors, the university must strengthen its own procedures, students and alumni said in interviews, not follow the lead of Education Secretary Betsy DeVos, who has been criticized for removing stringent Obama-era guidance on investigating and adjudicating sexual assault.
In August, Notre Dame revised its practices on Title IX, the federal antidiscrimination law known formally as Title IX of the Education Amendments of 1972. This is routine for the university every summer, said spokesman Dennis Brown.
The key piece of this shift was a new option allowing students involved in certain sexual misconduct cases to ask for an "alternative resolution" rather than a comprehensive investigation that ends with a panel of university officials deciding whether there was wrongdoing.
This alternative -- which hasn't been used yet -- can't be applied to cases involving violence, including rape, Brown said. It could be employed in other types of harassment cases, such as stalking. And what a "resolution" entails will vary by case, Brown said -- it might involve a permanent order barring contact between a victim and the accused, or offering the accused training on sexual violence.
Other institutions have instituted similar routes for deciding a case -- Brown named Wittenberg University, a private religious institution in Ohio as an example. There, merely an apology from the accused, or counseling, can suffice to close a case.
"It can take a number of different forms … based on the wishes of the victim in particular and what they may want to see," Brown said.
Notre Dame's Alternative Resolution Process
Alternative resolution is a voluntary, educational and remedies-based process that is not intended to be disciplinary in nature. Where an initial assessment concludes that alternative resolution may be appropriate, the university will offer individual and/or community-based remedies designed to maintain the complainant's access to the educational, extracurricular and employment activities at the university and to eliminate a potential hostile environment.
This process may include a variety of approaches including, but not limited to, educational programming or training, facilitated dialogue with a respondent, and/or mediation. In some cases, such as alleged sexual assaults, mediation will not be appropriate, even on a voluntary basis. Depending on the form of alternative resolution chosen, it may be possible for a complainant to maintain anonymity. The university will not compel a student to participate in any particular form of alternative resolution. Participation in alternative resolution is voluntary, and either party can request to end alternative resolution at any time.
The university will seek to complete the alternative resolution process within 60 calendar days following the decision to proceed with alternative resolution. In some instances, that may be the same date as the date of the report; in other instances, based on information gathered in the initial assessment, that may be at a later date. The 60-calendar-day time frame does not typically include academic break periods and may be affected by holidays or other extenuating circumstances. The university reserves the right to reasonably modify the alternative resolution process based on a case-by-case basis due to the scope or complexity of the facts and circumstances at issue, or due to other extenuating circumstances. The university may extend any time frame in this policy for good cause, including extension beyond 60 calendar days. Any modifications will be communicated to both parties.
He stressed that the university wouldn't strong-arm students, and that both parties would need to agree to settle a case in this way.
In addition, Notre Dame has hired two new deputy Title IX coordinators, who will help conduct the investigations that were previously outsourced. The hearings on the cases were moved out of the Office of Community Standards and now will be handled by a three-person panel -- one deputy Title IX coordinator and two other officials in the Title IX and student affairs offices.
The university doesn't allow mediation in sexual assault cases, Brown said, though mediation is cited as a possibility in the new policy language on alternative resolutions that was promulgated through the student affairs division and agreed to by the Reverend John I. Jenkins, the university's president.
DeVos has permitted mediation in sexual assault cases, according to information her department issued in September. That month, she withdrew the Obama administration's guidance to colleges on adjudicating sexual assault cases, which came in the form of documents issued in 2011 and 2014, claiming it had created bias against students accused of sexual assault.
Two Notre Dame students, sophomores Elizabeth Boyle and Isabel Rooper, launched a campaign -- StaND 4 IX -- that called for the university to preserve some of the tenets of the Obama guidance. As a part of that, they penned an open letter to Father Jenkins that they are asking others to sign -- at press time they had received more than 1,000 signatures.
Rooper said while they are particularly worried about mediation possibly being allowed in these types of cases, the alternative resolution could potentially beneficial for some students who want to avoid a stressful and time-consuming investigation and hearing.
They also want the university to publicly clarify its new approach -- it was quietly approved over the summer and never announced en masse to the campus, Boyle said.
"There's a profound lack of information of what the alternative resolution actually entails," Rooper said. "And part of why we object so strongly to the alternative resolutions … is that we don't have trained experts in mediation or counseling or restorative justice at the helm of enforcing this policy."
This new practice does appear legally sound, though, being in line with Title IX guidance from 2001, said Laura L. Dunn, a lawyer and executive director of victim advocacy group SurvJustice.
Dunn said she was concerned, however, that Notre Dame would rely on an alternative resolution for a dating violence case, for instance, without understanding that abusive behavior can escalate.
"I have seen several religious schools be woefully ignorant on the topic to leave survivors in greater harm after 'alternative' approaches to discipline," Dunn wrote in an email, later declining to name any institutions. "Significant training should be required to avoid misuse of such an alternative process to a situation where escalation is likely. I would recommend that all schools have a threat-assessment process as part of this determination to offer alternative resolution."
Brown said that the university will take into account if someone is a repeat offender before offering this new route.
S. Daniel Carter, president of Safety Advisors for Educational Campuses, said an initial assessment may not be sufficient to determine whether an "ongoing hostile environment" exists, as required under Title IX.
The Obama letter on Title IX -- to the chagrin of some critics -- enforced a lower standard of evidence in sexual assault cases, preponderance of evidence, which generally means there's a 51 percent likelihood misconduct occurred. Preponderance of evidence is the standard used in most civil cases, as compared to a clear and convincing standard, which requires roughly a 75 percent chance.
DeVos has told colleges they may use either standard of evidence while the department accepts feedback on permanent rules and develops them.
Notre Dame still uses the preponderance standard with no plans to change, Brown said. Part of the StaND 4 IX push is for the university to commit to preponderance as well as the 60-day time frame mandatory under the Obama rules, which Brown said Notre Dame still operates on. DeVos abolished that mandated timeline in her interim guidance.
"We'll, of course, be meeting with the students … to offer these assurances," Brown wrote in an email.
StaND 4 IX has also requested that easy waivers be available to the new requirement that students live on campus for six semesters.
Past and current promises from administrators have done little to mollify Grace Watkins, though, a 2017 Notre Dame graduate who is a sexual assault survivor and who was active in lobbying them for reforming their sexual assault policies.
Watkins said in an interview that she felt the administrators, despite their statements, had placed significant pressure on students to pick alternative resolution because they have characterized it as "more restorative."
"It made me really angry and seemed to fit in the culture that it is just convenient to be forgiving," Watkins said.
One administrator verbatim told Watkins she should "pray for the redemption of [her] rapist," she said.
Notre Dame has been panned before for its management of sexual assault cases. In an opinion piece in Time, Watkins detailed both the problems with mediation in sexual assault cases and a now defunct religious service that the university dubbed "the Mass of Healing" that she said felt like another attempt by administrators to encourage forgiveness for rapists.
When the "Mass of Healing" was happening, the university would invite sexual assault victims, the accused, and their friends and families for a service in the same place.
During the Mass, attendees could opt for an anointment previously reserved for those close to death, but now is more so for anyone suffering a mental or physical illness, Brown said.
Brown disputed the notion that the Mass was meant to push victims to "forgive and forget." He said Notre Dame has never received any negative feedback over it and it was discontinued simply because the university regularly rotates the events it holds for Domestic Violence Awareness month in October.
Right now, Notre Dame remains under investigation by the Education Department's Office for Civil Rights for two complaints opened in 2016.
In September, a former Notre Dame student sued the institution, claiming she was told to drop her sexual assault complaint against a football player so he could transfer out of the university -- the university called the lawsuit inaccurate.
Also this year, a federal judge ruled that a student expelled for allegedly harassing his girlfriend be allowed to take his final exams -- that student also had filed a lawsuit against the university, declaring a Title IX violation, though in that case the institution's punishment against him still held.
Perhaps most notable was a case in 2010, when Lizzy Seeberg, a student at nearby Saint Mary's College, died by suicide after she accused a Notre Dame football player of sexual battery. Following an Office for Civil Rights investigation after Seeberg's death, the university came to a resolution with the Education Department and agreed to change its sexual assault procedures.