Withering Humanities Jobs
Full-time jobs in English and languages continue to decline, reaching a new low, says preliminary annual jobs report from the Modern Language Association.
Job ads published with the Modern Language Association declined for a fifth straight year in 2016-17, reaching another new low, according to a preliminary report from the MLA.
The association's Job Information List -- a proxy for the tenure-track (or otherwise full-time) job market in English and foreign languages -- included 851 jobs last year in English, 11 percent (102 jobs) fewer than the year before. The foreign language edition list included 808 jobs, or 12 percent (110 jobs) fewer than the year before.
The declines of the past five years bring the number of total jobs advertised to another new low, according to MLA, below the dip seen between 2007-08 and 2009-10.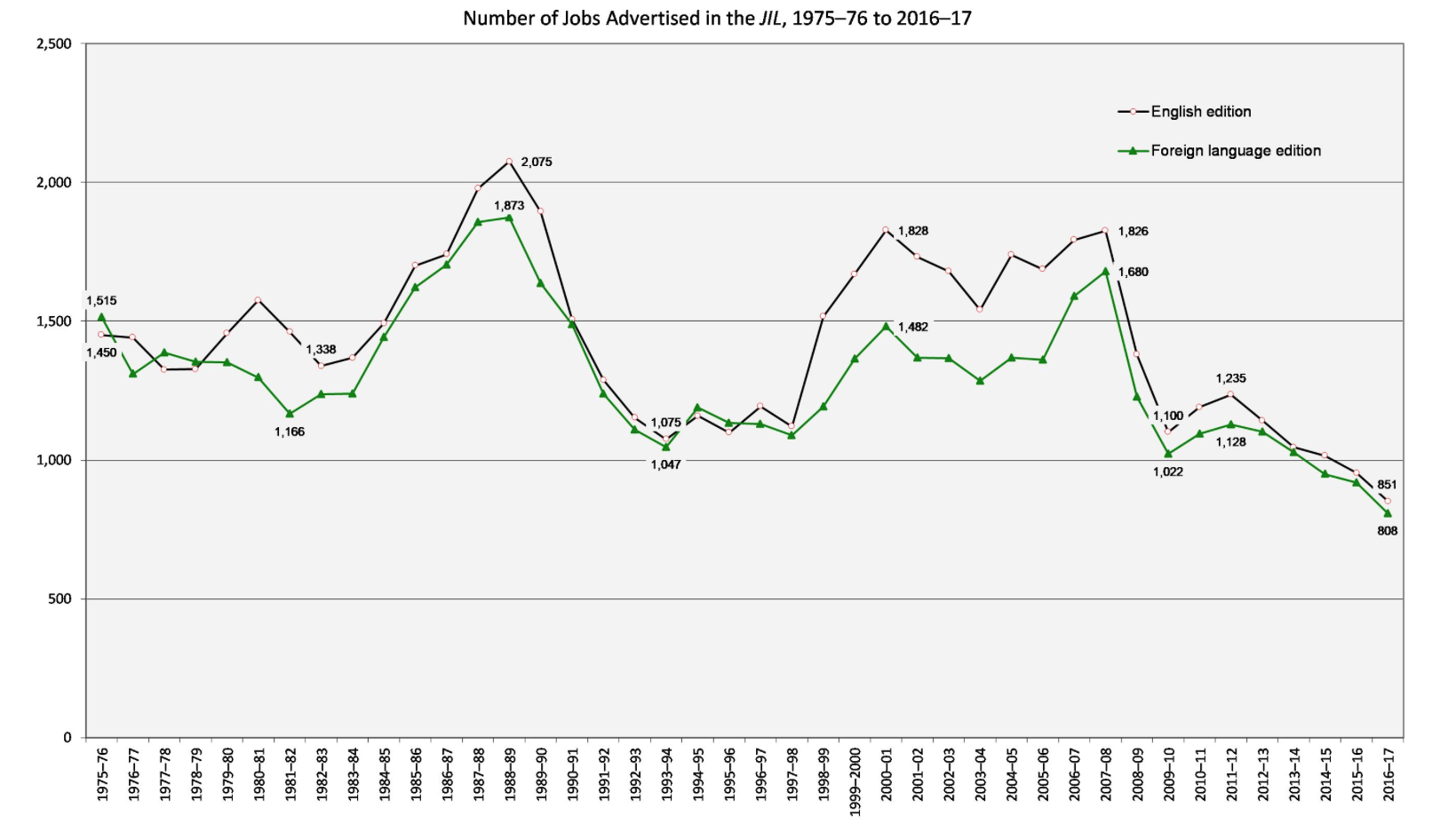 Source: Modern Language Association
MLA notes that the share of all job ads in English that are tenure-line has fallen to under 65 percent, from about 75 percent in 2008-09.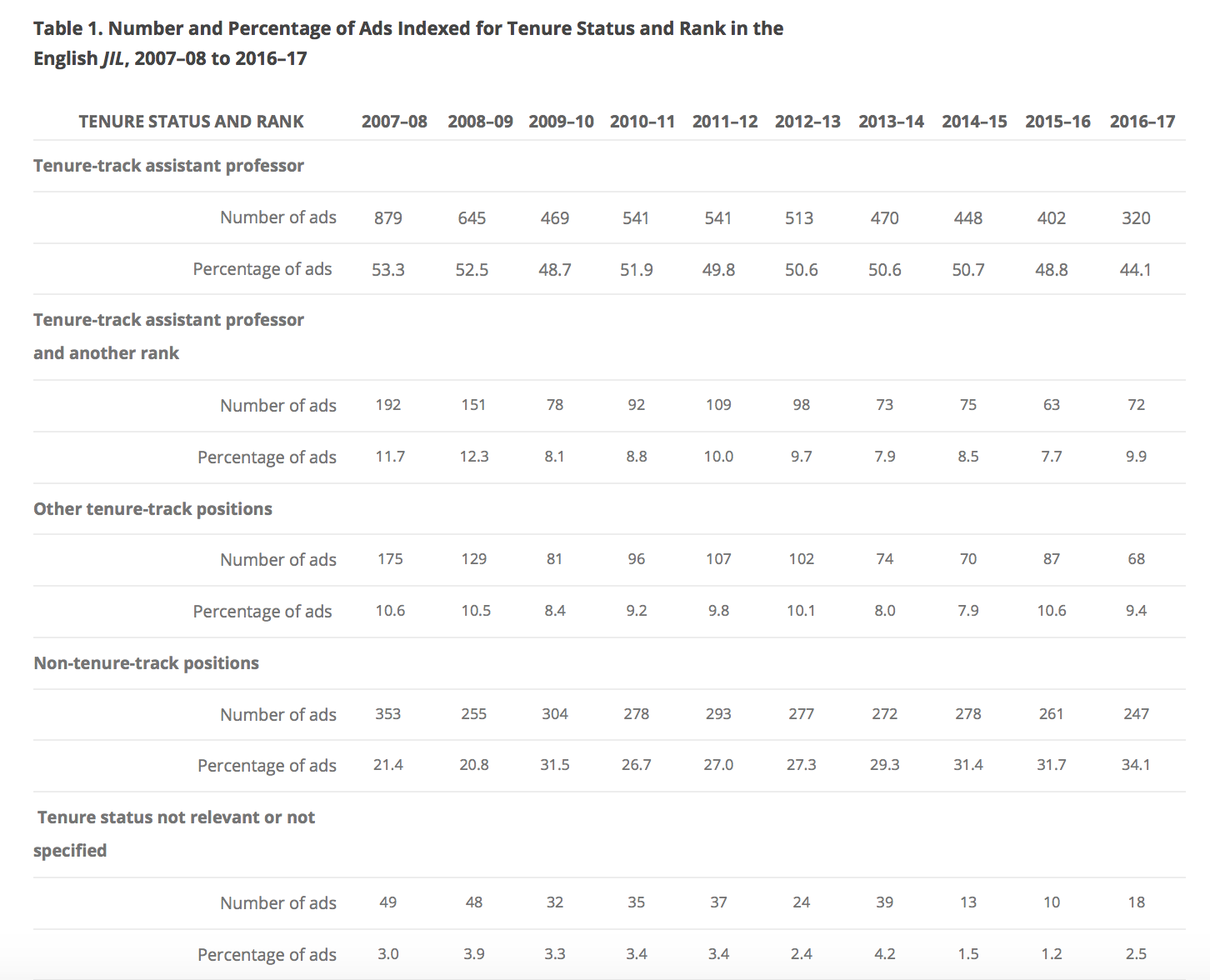 In foreign languages, the share of all jobs ads that are tenure-line has fallen from about 60 percent to just over 45 percent over the same period.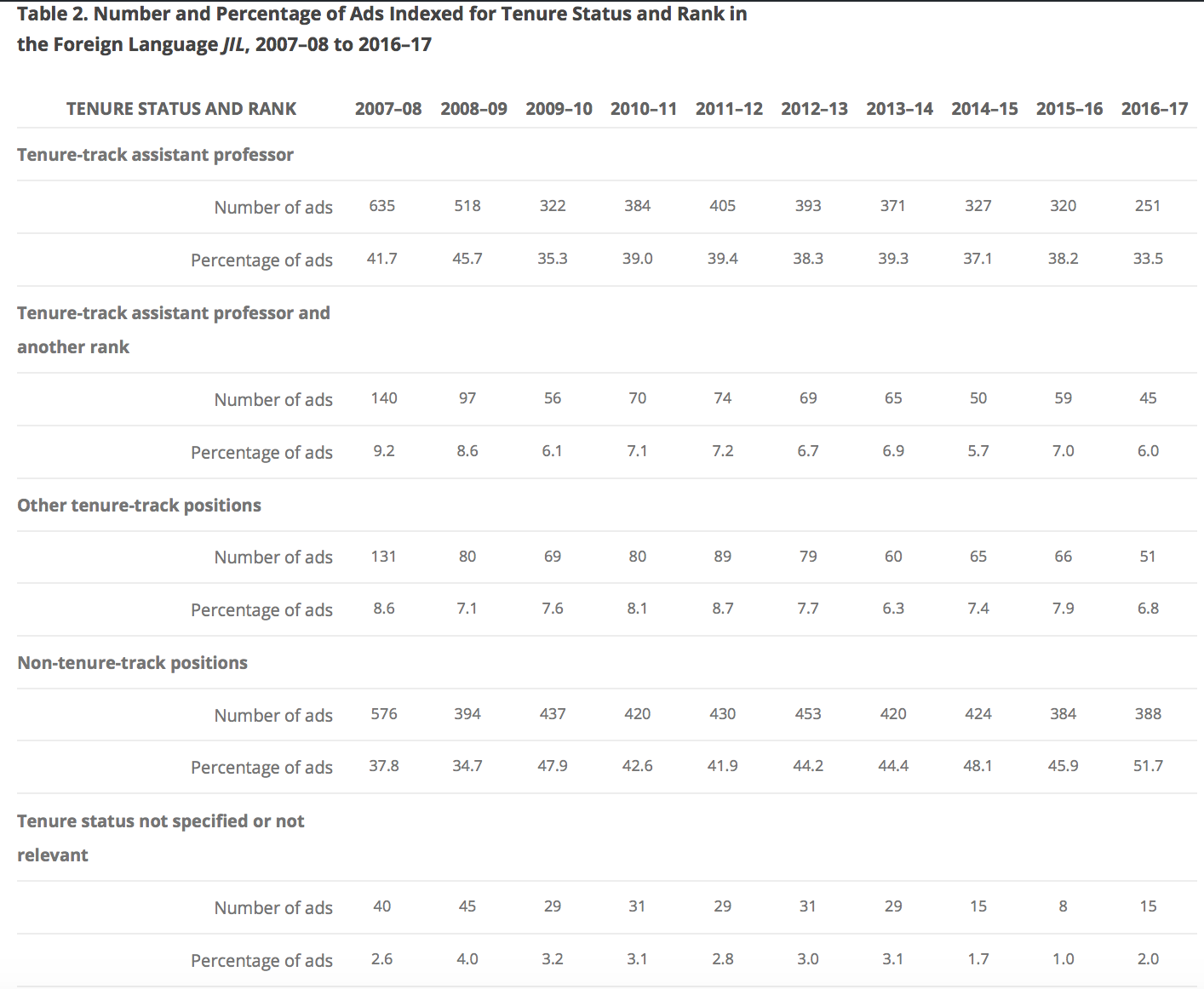 A more detailed report from the MLA is expected later this year. In the interim, the association shared a breakdown of jobs ads for positions in languages other than English. The number of ads for jobs in Arabic, Chinese, French, Germanic and Scandinavian languages, Italian, Portuguese and Spanish continued their multiyear declines.
Available positions in Russian and Slavic languages increased year over year, from 31 in 2015-16 to 40 in 2016-17.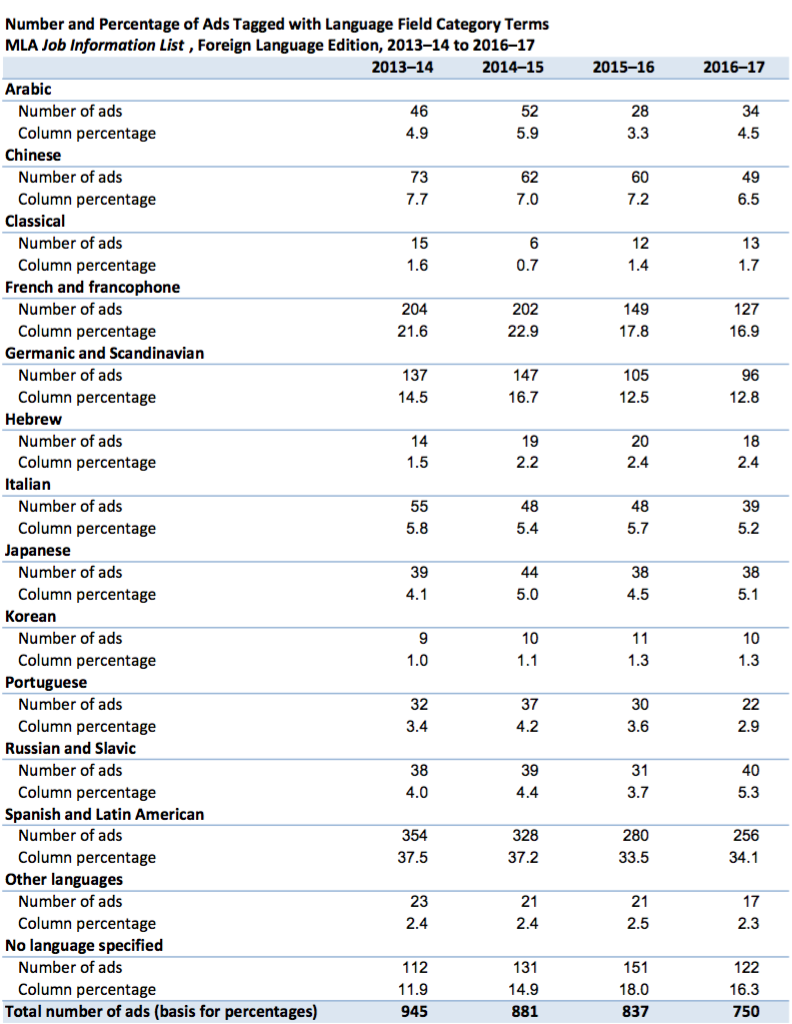 Robert Townsend, director of the Washington office of the American Academy of Arts and Sciences, said MLA's data seem "quite consistent" with other data on jobs in the humanities, such as a recent, sobering jobs report from the American Historical Association and a jobs snapshot from the academy.
The academy report, for example, says that the number of jobs advertised with disciplinary associations in the humanities linger "substantially below pre-recession levels."
As to precisely what's driving the continued decline of available full-time positions, Townsend said he thought it was still "an open question." Possible factors include changes in the ways jobs are advertised, a decline in faculty retirements, a drop in enrollments or a shift toward more adjunct instructors.
"Unfortunately, we lack the data we need to really tease out the underlying variables at work here," he said. "There is still more work to be done there."
You may also be interested in...
Today's News from Inside Higher Ed
Inside Higher Ed's Quick Takes