You have /5 articles left.
Sign up for a free account or log in.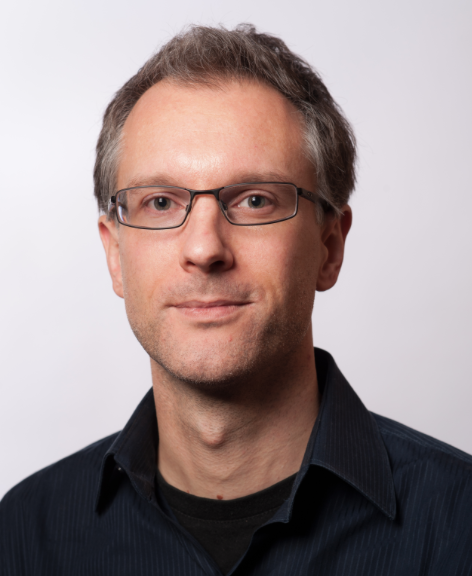 If the University of Rochester was seeking healing from an independent investigation into a harassment case that's cleaved its previously esteemed brain and cognitive sciences department, the institution won't get it.
"The department is dead," founding department member Elissa Newport, now a professor of neurology at Georgetown University and a complainant in federal cases against Rochester, said during a news conference Thursday. "It is not acceptable to say that people have behaved offensively and inappropriately to our students, but nobody did anything wrong. It is not an acceptable conclusion to arrive at. Shame on you."
Rochester's highly anticipated report, released Thursday by a Manhattan legal firm, largely exonerates university administrators who have been accused, legally and otherwise, of siding with an alleged faculty harasser.
The report also exonerates the professor, T. Florian Jaeger, who is now on leave, of violating contemporaneous university policies, and challenges some of the specific allegations against him. It says that he's received enthusiastic support from many of his students, especially in recent years. It further suggests that a group of his colleagues who are now complainants in the Equal Employment Opportunity Commission case and related lawsuit organized to force his departure outside of formal procedures.
Legal Conclusions, Not Moral Ones
At the same time, the report describes Jaeger's conduct, especially early in his career at Rochester, as highly inappropriate and unprofessional -- including consensual but questionable relationships with three graduate students and a previously undisclosed relationship with a former undergraduate in the department, in 2008. It found that Jaeger was "flirtatious" with students and blurred boundaries between the professional and personal, such as by renting a room to a female graduate student, making sexual comments or innuendos and regularly socializing with students. Numerous students told investigators they had avoided Jaeger due to his behavior prior to 2014.
Investigators found Rochester made other, serious mistakes in the case that likely deepened on-campus rifts -- including monitoring and sharing some department members' emails about the case with their chair without their knowledge, ostensibly to help him understand their concerns about Jaeger. Those professors, most of whom are leaving or have left the department, continue to argue that the move amounted to illegal retaliation for reporting their colleague.
Concerns about campus climate reached new highs in November, when hundreds of professors from around the world signed an open letter saying they wouldn't advise their students to study or work at Rochester.
Debevoise and Plimpton, the independent firm, investigated Jaeger and Rochester's actions as part of a special inquiry into the case that's made headlines, at the request of the university's Board of Trustees. Partner Mary Jo White, a former U.S. attorney, said Thursday during an on-campus news conference that students suffered under Jaeger. Yet, she said, her firm's conclusions are legal, not "moral" ones.
"There is no evidence of which we are aware that Jaeger ever engaged in so-called quid pro quo sexual harassment or ever had any nonconsensual sexual contact with any person," she said. "Although we find Jaeger's behavior inappropriate, unprofessional and offensive, the governing severe or pervasive legal standard for hostile environment harassment is a very demanding one and we do not believe, from the evidence available to us, that that standard was met."
The report recommends a series of policy changes for Rochester, including moving to prohibit all student-faculty relationships within departments -- changes that investigators said would put the institution ahead of its peers on that issue. Currently, Rochester bans intimate faculty relationships with undergraduates and those graduate students and employees whom professors supervise in any way. Prior to 2014 it merely discouraged those relationships. But the report doesn't recommend what to do about Jaeger, and his fate remains unclear.
Professor Responds
On Friday morning, Jaeger's lawyer released a statement from him in which he said that the report marked the third time that an investigation found "that I did not sexually harass any students, I did not retaliate against anyone, and I did not violate the policies of the university." Jaeger's statement noted that the relationships noted in the report were consensual (as confirmed by the investigation). He also said that "[m]ost of my students appreciated that their lab included a social aspect and thrived in this environment, building close connections with their fellow students and me."
At the same time, he acknowledged "shortcomings" in his behavior at the beginning of his career at Rochester.
"This report does not exonerate me, but neither does it give merit to many of the worst accusations made against me," he said. "Although I disagree with some aspects of the report, I agree that I could have shown more maturity when I arrived as a 31-year-old faculty member in 2007. Over time I have addressed many of these shortcomings. I never intended to cause harm to students. I deeply regret that my former behavior made some students uncomfortable and may have discouraged them from working with me."
A President Resigns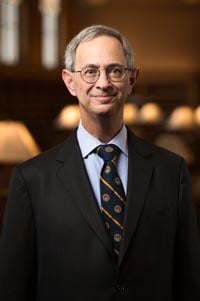 Instead, Thursday brought another, unexpected announcement: President Joel Seligman (right) will resign, effective Feb. 28. Seligman was widely criticized in relation to the Jaeger case, in part for signing off on Jaeger's promotion to full professor, even as an internal disciplinary case was pending. He also prompted campus protests for initially comparing the allegations against Jaeger to those of rape made against the University of Virginia and one of its fraternities in a now-discredited Rolling Stone article. (He later apologized.)
Seligman said in a statement that his 12 years as president have been his life's greatest honor, "motivated by a single overriding criterion: What is in the best interest of the University of Rochester?" Now, he said, "It is clear to me that the best interests of the university are best served with new leadership, and a fresh perspective to focus on healing our campus and moving us forward in a spirit of cooperation and unity."
In a statement, Rochester's trustees praised Seligman and said he notified them of his resignation before they -- or anyone else -- had received the independent investigators' report.
"As we as a community begin to consider this report, we trustees express our heartfelt apology to anyone who was hurt by the actions of any university employee, or who felt intimidated, excluded or harassed," they said.
The days ahead will involve careful review of the facts and findings and "serious decisions," they said, "guided by our commitment to ensuring that Rochester is a place of unity where all of our students, faculty, employees and visitors feel safe, respected, secure and empowered to achieve their highest potential."
The report praised former graduate student Keturah Bixby for coming forward to report Jaeger to her department chair in 2013 (a separate report was brought by faculty members in 2016, resulting in an internal investigation that cleared Jaeger of serious misconduct). But Bixby, one of nine complainants in the federal lawsuit, called that praise empty during their news conference. The report brought no closure or justice, she said.
What's Ahead
Richard N. Aslin, a fellow complainant and former professor in the department who now works at Haskins Laboratories, said that the report criticizes him and his colleagues for taking things "into our own hands" while simultaneously admitting that Rochester's internal investigation was incomplete. Seligman's departure is only further "confirmation that our actions were justified," he said. Aslin and his fellow complainants did not participate in White's investigation due to the pending legal case.
Aslin said that the independent investigation, which cost Rochester $4.5 million, is little more than an attempt to "minimize the legal damage, which we will vigorously contest in federal court next month."
Seth Pollak, a distinguished professor of psychology and professor of anthropology, pediatrics, psychiatry and public affairs at the University of Wisconsin at Madison who signed the open letter against advising students to work or study at Rochester, said Thursday that he hoped Seligman's resignation was a step in the right direction for the campus. But the report itself was unsatisfying, he said, as Jaeger was found not to have harassed women to a "pervasive" or "severe" degree, even though multiple women testified about harassment. 
"How many cases does it take to meet a threshold of pervasive?" he asked. 
Pollak also said he felt that White missed the point in saying that professors involved in the federal complaints were not retaliated against because their careers progressed. In academe, he said, "one can be promoted and still be treated badly in one's department." 
Of all White's recommendations for moving forward, Pollak said several stood out: having sexual harassment claims handled by an office and investigator apart from university counsel and providing claimants and the accused different advisers. Universities tend to have the same person or people investigating harassment cases for all parties involved, creating an inherent conflict of interest, he said. Looking ahead, it would be "much better to have independent people looking out for the accuser, the accused and the university's interests."