You have /5 articles left.
Sign up for a free account or log in.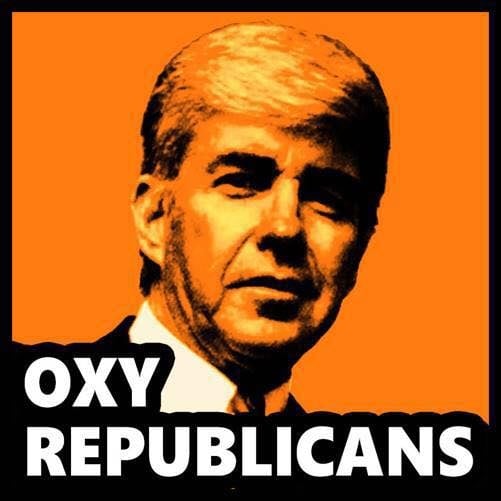 By their own account, some conservative students at the University of California, Berkeley, deliberately test their institution's support of free expression. At the college where the Free Speech Movement was birthed, the College Republicans have invited two political provocateurs -- former Breitbart editor Milo Yiannopoulos and author Ann Coulter -- in an attempt to inflame the campus. And it worked. The first time Yiannopoulos visited, the event devolved into a riot with the grounds set ablaze and Molotov cocktails thrown at police (the university said outsiders were mostly to blame for the violence).
Administrators said right-wing students inviting inflammatory speakers unlikely to generate real discussion generally reflect their mistrust of colleges and their leadership, thinking their views are squashed on left-minded campuses, and mirroring the larger trend that most Republicans don't think higher education positively impacts society.
The remedy for some college presidents: meet with their conservative population. Talk to them. Even such a simple step could rebuild some faith among conservatives and avoid the disastrous results Berkeley faced early on after Yiannopoulos. These presidents said in interviews they don't want their colleges to be echo chambers of one set of political ideals.
"It's OK for us to disagree; it doesn't mean we don't have to respect each other," said Claire E. Sterk, president of Emory University. "For me it really comes down to listening, independent thinking and value on inclusion."
When Sterk first met with the Emory Republican group, she sensed some tension in the room. In Sterk's view, the members had already gauged her political beliefs both through her academic writing and her campaign donations, which are public, and decided they didn't align with their own.
As the meeting progressed, though, the animosity waned as Sterk started with pretty standard icebreakers -- asking questions about the students' lives and their interactions on campus. She wanted to know what they felt was important to discuss, she said in an interview. Some reported to her that they felt afraid to speak up in classrooms for fear of being berated. So they talked strategies on how best to deal with having a conflict point in a debate, Sterk said.
Sterk noted she didn't prescribe to the students what to say or do, but rather provided them with the encouragement to engage in class.
"I think it's more than listening," Sterk said. "This also means for me to be aware of what diversity of opinion is out there, and encouraging people to not label each other accordingly. And just because you have a difference in one domain, doesn't mean you can't connect. It's really stimulating, that kind of engagement."
She said she's had similar meetings with conservative faculty members -- that the importance of political diversity isn't just relevant to students.
At Occidental College, President Jonathan Veitch said he taught the right-wing group the concept of conservatism.
When Veitch sat down with the members in fall 2016, at a meeting he brokered, and listened to some of their views, he interpreted that they favored a libertarian approach with more of a stress on a free market than true conservatism, based in tradition with individualism being a minor point.
So he gave them some required reading.
It was The Conservative Mind: From Burke to Eliot, by Russell Kirk, which would walk them through the work of some of the most recognizable conservative figures, including John Henry Newman and William F. Buckley Jr.
Veitch would read the book alongside them and then they would talk it over, which he said did generate some goodwill among the group. Conservative students at Occidental and Emory were contacted for this piece but did not respond to multiple requests for comment.
Veitch would ask, why would you want to bring to campus the Ann Coulters of the world, whom he considers "not very smart, and intolerant to boot," when they could track down an expert on health care, someone who could start a real debate on something that truly matters?
"My impulse is to work with conservative students and find really smart conservatives to come to campus," Veitch said.
Indeed, the college did launch a speaker series named after alumnus Jack Kemp, a prominent Republican, former congressman and official in the first Bush administration. Last year, the college brought to campus Condoleezza Rice, former secretary of state and provost of Stanford University (her appearance was protested, but nothing to the level of Berkeley or Charles Murray at Middlebury College).
Veitch said he wants to continue courting speakers like Rice.
Both Occidental and Emory have tried other ways to push civic engagement and free speech on campus.
Veitch has read The New York Times with a group of students every week, he said.
And Emory developed a new free expression policy -- a point of pride for Sterk -- which was also blessed by the Foundation for Individual Rights in Education, a civil liberties watchdog group that rates institutions' speech codes. It received the highest marks possible from FIRE.