You have /5 articles left.
Sign up for a free account or log in.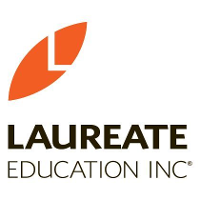 It was nearly a year ago that Laureate Education, a public benefit company that owns the nation's largest group of for-profit colleges, made the move to go public.
With more than a million students across 23 countries, the company has built a reputation as a juggernaut on the international stage. But in recent months, Laureate has been divesting assets around the world.
Earlier this month, the Baltimore-based Laureate sold Chicago-based Kendall College for $1 to National Louis University, a private nonprofit institution. Laureate also agreed to pay National Louis up to $14 million to support the construction of culinary and hospitality program facilities, according to a corporate filing. About 1,500 students are enrolled at Kendall.
Esther Benjamin, senior vice president for global public affairs at Laureate, said the company did a strategic review of operations and evaluated divesting in up to seven different global areas based on the size of those institutions.
"These markets are all of high quality but we believe that these markets are better positioned in the hands of new owners who can take a longer-term horizon for achieving the type of scale and cash flow returns that these institutions can generate," Benjamin said via email.
Besides Kendall, Laureate agreed earlier this month to sell an institution in Morocco -- Université Internationale de Casablanca. And late last year the company sold its interest in a university in China, a university in Malaysia and institutions in Italy and Cyprus.
Laureate has been planning to "simplify" its portfolio of colleges for a while, said Jeff Silber, an education financial analyst with BMO Capital Markets, adding that the company didn't think it would be able scale up the identified colleges without making sizable investments.
But the company also remains heavily in debt, with about $3.2 billion of long-term debt as of the end of September. Selling off assets where they don't see a growth opportunity is a good move, said Trace Urdan, managing director at Tyton Partners and an analyst of the for-profit sector. He said selling assets doesn't mean Laureate has moved away from its position as a global education company.
"Selling these assets accomplishes two things," Urdan said. "It frees up cash to pay off debt and frees up the balance sheet."
Operating in fewer, smaller markets also makes the company more appealing to investors, he said.
Laureate has undergone a number of changes in the past year. For one, the company is under new leadership after Doug Becker, the longtime CEO and founder, was replaced in January by Eilif Serck-Hanssen. And then there was the decision last year to go public as a public benefit corporation.
"Going forward we are focusing on growth in countries where we can deliver quality higher education at scale," Benjamin said. "Our decision to divest some of our network institutions simplifies our business and allows us to integrate and focus on these key markets where our model can thrive and make the most significant impact for students."
Laureate is focusing its efforts in Spain, Portugal, the U.S., and South and Central America.
"We are going to certainly continue to expand in Brazil," Serck-Hanssen said, according to the transcript of a call with investors last year. "We are going to selectively expand existing campuses, new campuses and new ZIP codes under the same brand and management. So that's going to be a priority for 2018."
The company also plans to continue growing in Costa Rica, Panama and Honduras by expanding existing classrooms on campuses.
Latin America in particular has been more welcoming to private or for-profit education, said Daniel Levy, an education professor at the State University of New York's University at Albany. And from the beginning, the region has been more secure and profitable for established companies like Laureate, he said.
"For-profit higher education in the United States has had a tough time in the last few years, but for-profit higher education globally is still a generally good business, and in that environment, Laureate can thrive," he said.
In the U.S., Laureate hasn't seen much growth in its Walden University. But the company also isn't experiencing significant declines domestically. Over all, Laureate's preliminary enrollment figures for 2017 were up 2.4 percent compared to 2016, according to BMO.
"I still feel that we have the tools necessary to hold our own and post stable or modest growth in the future for Walden," Serck-Hanssen said.