You have /5 articles left.
Sign up for a free account or log in.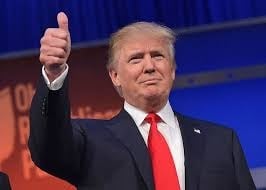 The Trump administration's rhetoric for more work force and career training increased Thursday, with the president calling for community colleges to undergo a name change.
President Trump's call for more vocational training (quotation and video are below) reflects statements he made during Tuesday's State of the Union, during which he called for a larger national investment in work-force development. But community college leaders were quick to point out that their institutions already offer the vocational or work-force programs Trump has highlighted, and more.
"There is a lot of complexity in the mission of community colleges, and the president is trying to simplify our mission into a sound bite," said Karen Stout, president and chief executive officer of Achieving the Dream, a nonprofit group that focuses on college completion in the two-year sector. "Many of us have very strong vocational components to our mission and do the work he describes. We work closely with employers in our areas, with unions and other apprenticeship organizations to meet labor market demands."
Community colleges also offer transfer opportunities to four-year institutions to meet students' aspirations and the needs of their communities' labor markets, Stout said.
Trump cited a need for more vocational programs in carpentry and bricklaying. However, Cuyahoga Community College in Ohio, for example, has a bricklaying program and apprenticeships where students can earn an associate degree. And Seattle Central College has a carpentry program where students also can earn an associate degree.
We can open more vocational schools because we want every American to reach their full God-given potential. Vocational schools. Today you have community colleges and you have all of the -- when I was growing up we had vocational schools … we should have vocational schools. You learn mechanical, you learn bricklaying and carpentry and all of these things. We don't have that very much anymore. And I think the word 'vocational' is a much better word than in many cases a community college. A lot of people don't know what a community college means or represents. -- President Donald Trump
Despite Trump's rhetoric, his actions have led to further cuts in work-force training, said Andy Van Kleunen, chief executive officer of the National Skills Coalition.
"We appreciate that, during the State of the Union, President Trump called out the need for a greater national investment in work-force development, job training and vocational schools," Van Kleunen said in a written statement. "But talk is cheap. Ensuring we have the most skilled work force in the world is not. Unfortunately, to date, the president's agencies have either called for deep cuts to work-force programs or they have refused to spend the training resources Congress has already given to them."
Van Kleunen said Trump's infrastructure proposal last summer promised to train a million new apprentices, but the most recent version of that infrastructure plan doesn't mention apprentices.
Gail Mellow, president of LaGuardia Community College in New York, said she agrees with Trump that not enough people understand the critical role played by community colleges. But she said most jobs require a mix of occupational skills that exceed the "narrow training programs" that emerged during the industrial era.
"President Trump is correct that community colleges are vocational if by vocation he means the professions of engineer, data analyst, entrepreneur, health provider and teacher," Mellow said, in an email. "More than half of all students who complete a baccalaureate degree have attended a community college as part of their educational trajectory. If the president can help more people understand the pivotal role of community colleges in the social and economic fabric of our nation, it would be a positive step."
Community college is about more than just job training, said Rosa Garcia, senior policy analyst at the Center for Law and Social Policy, a nonpartisan nonprofit that advocates for low-income people.
"We're concerned some vocational schools may target low-income students, students of color … and prepare them for jobs that may not exist in the economy," Garcia said. "College is more than just preparing folks for a job. It's also about preparing students to fully participate in our nation's democracy."
As for changing the community college moniker at institutions, Stout said many two-year institutions' names are decided by their local communities and the purpose they serve in their regions.
"In Michigan, the name of the college is a locally determined decision," Mike Hansen, president of the Michigan Community College Association and of the Community College Baccalaureate Association, said in an email. "In addition, there are both constitutional and statutory considerations for something like that to occur here."
Because two-year colleges offer more than vocational education, like dual-enrollment programs with K-12 schools, meeting industry employment needs and providing community activities, altering their name might cause confusion, Hansen said.
"The name 'vocational school' would be misleading and inappropriate for at least all of the community colleges in Michigan and likely the majority of them across the country," Hansen said.
There is one state that has seen a big shift in eliminating "community" from the names of its two-year institutions: Florida. Of the state's 28 two-year colleges, only four have "community" in the name. And on Wednesday, the state's House of Representatives approved eliminating the community description from Florida Keys Community College and North Florida Community College.
But the elimination of the word "community" from the state's colleges' names wasn't due to becoming more focused on vocational education. It instead reflects that Florida's two-year institutions are now offering more bachelor's degrees.
Officials from the American Association of Community Colleges declined to comment.
But the Association for Career and Technical Education late Thursday issued a statement that included "opinion/fact" breakdowns challenging Trump's remarks, sentence by sentence.
"We are concerned by the president's remarks that mischaracterize the nature" of career and technical education, the statement said. "Millions of high school students are enrolled in thousands of CTE programs that prepare students for careers in not only the traditional skilled trades, but also in nursing, coding, business, engineering and more. CTE delivery systems vary to meet the needs of individual localities, and community colleges play a vital role in these systems. From dually enrolled high school students to adult students seeking new credentials and careers, Americans value and trust the nation's community college system."