You have /5 articles left.
Sign up for a free account or log in.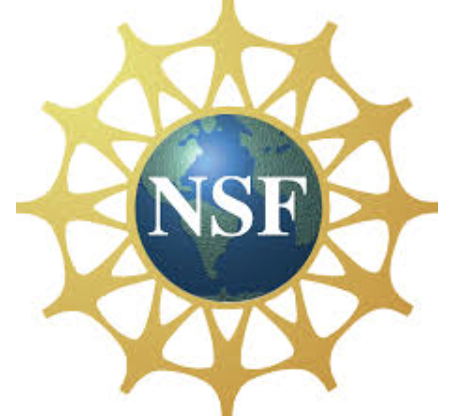 Institutions will now have to tell the National Science Foundation when a principal investigator, co-PI or any other grant "personnel" are found to have committed sexual misconduct or harassment of any kind -- or when the allegations against a PI or co-PI are severe enough to warrant suspension during a campus investigation.
The change, announced Thursday, is one of the ways the NSF hopes to foster the kinds of positive research climates that keep students in science, France Córdova, foundation director, said during a news conference.
"Let's not wait for it to hit the news before we get involved -- what we need is for the university to let us know what's up," Córdova said. "It just seems an irony that we would possibly, inadvertently, not knowingly sustain funding for someone out in the field or at a university to do research that's not conducive to them staying in the field."
Previously, institutions receiving NSF funding had to declare that they were in compliance with Title IX of the Education Amendments of 1972, the law prohibiting gender discrimination in federally funded programs. But institutions didn't have to tell the NSF when they'd determined that researchers violated the law, or when allegations warranted administrative leave for the accused.
As a result, and awkwardly, the NSF repeatedly found out about misconduct in its funded labs and field sites only when those cases become public.
Under the new policy, NSF will defer to institutional findings, meaning it won't conduct its own investigations when it's notified of Title IX violations. But foundation staffers said this week that they regularly review institutions' overall compliance with Title IX -- a possible check on the integrity of campus investigations in harassment and assault.
Once notified of findings or suspensions, the NSF has what Córdova described as a spectrum of responses or sanctions -- including the suspension of research funds or requiring the grantee to replace or remove personnel. That could be a major motivator for institutions to keep a closer eye on their lab climates, given that many grants are worth millions of dollars. And until now, many critics who say universities have been too slow to punish harassers have accused administrators of looking the other way when a harasser also happens to be someone who lands big federal grants.
"As the primary funding agency of fundamental science and engineering research in the U.S., NSF is committed to promoting safe, productive research and education environments for current and future scientists and engineers," reads the foundation's new policy. "We consider the [PI] and any co-PI(s) identified on an NSF award to be in positions of trust. The PI and co-PI and all grant personnel must comport themselves in a responsible and accountable manner, including during the performance of award activities conducted outside the organization, such as at field sites or facilities, or during conferences and workshops."
NSF's new policy also requires institutions to establish and maintain "clear and unambiguous standards of behavior to ensure harassment-free workplaces wherever science is conducted, including notification pathways for all personnel, including students, on the primary and supplemental awards."
All research settings, in a lab or outside one, "should have accessible and evident means for reporting violations" and awardee organizations should exercise due diligence "with timely investigations of allegations and corrective actions," it says.
The foundation also said its Office of Diversity and Inclusion had launched a dedicated web portal, NSF.gov/harassment, to consolidate policies and procedures, best practices, and frequently asked questions about harassment.
The NSF's move is just one the federal government has taken to address harassment in the sciences after a number of high-profile cases. Last month, as part of an ongoing investigation into harassment in science, leaders of the U.S. House Science, Space and Technology Committee asked the Government Accountability Office to report on sexual harassment by federally funded researchers. The committee said it wanted to know how many harassment cases are pending before federal agencies and how many have been investigated and resolved since 2013. The GAO request notes that grant-awarding agencies may opt to terminate funding to an institution that fails to comply with Title IX and asked whether current systems and protections on misconduct are effective and accessible.
NSF will solicit feedback on its new award term in the Federal Register in the coming weeks. The new grant term is expected to take effect on new awards and amendments to existing grants after that process is complete -- typically about 60 days.
This isn't NSF's first action on harassment. In 2016 the foundation published a no-tolerance policy on harassment and assault, noting (like the committee's letter to the GAO) its ability to "terminate funding to any institution found to be in noncompliance with Title IX regulations and that does not voluntarily come into compliance." But the new measures -- including mandated reporting of findings and suspensions -- guarantees that NSF is in the loop on harassment cases.
Jessica Cantlon, an associate professor of brain and cognitive sciences at the University of Rochester who is one of a group of former and current professors and students suing the institution over how it handled a major harassment case there, said the NSF's policy is the "right first step toward transparency and accountability in sexual harassment investigations." But she also said she hoped the NSF would look more closely at how institutions handle such investigations, given that she and her colleagues continue to question multiple inquiries that simultaneously found a colleague had behaved inappropriately with students and cleared him of violations of university policies and relevant laws. The university maintains that it acted appropriately and the firm that led an outside investigation into the case said it was looking at the legal picture, not the moral one. (Cantlon and her colleagues recently issued a lengthy rebuttal to the outside investigation, calling it the work of a "sophisticated corporate defense firm.")
"The next step for the government will be to hold universities to a standard for how they conduct investigations that is fair to students and does not favor the harassers or seek to reduce legal liability," Canton said. "Otherwise these university investigations will keep turning up nothing -- they'll find no harassers and use impossibly high thresholds for sexual harassment."
Joan Schmelz, deputy director of the Universities Space Research Association at Arecibo Observatory and chair of the American Astronomical Society's Committee on the Status of Women in Astronomy from 2009 to 2015, called the NSF's plan a "conservative step in the right direction."
"It raises awareness, which is a good thing," she said, but added that there continue to be different standards and levels of investigation and different procedures at different institutions.
"There are more and more people trying to do the right thing, but it still seems somewhat chaotic."