You have /5 articles left.
Sign up for a free account or log in.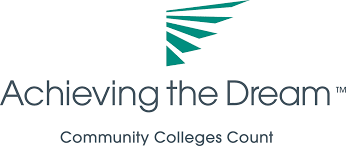 NASHVILLE -- Most community colleges don't view graduation rates alone as a measure of success. For many of them, transfer and job placement are equally viewed as successes.
But a new survey from Gallup shows that there are other ways, particularly after graduation, to measure the success of two-year colleges.
The report, "Measuring What Matters," surveyed more than 5,700 community college graduates from 15 Achieving the Dream colleges from five states and found those ATD institutions were outpacing other two-year colleges when it came to the reviews of alumni on how the institutions helped them get better jobs and have better financial, social and community well-being. Gallup also surveyed more than 2,500 associate-degree holders from non-ATD institutions to compare. The report was released during Achieving the Dream's annual conference.
For instance, the survey found:
48 percent of graduates from Achieving the Dream colleges reported liking what they do each day and being motivated to achieve their goals, compared to 35 percent of graduates from other community colleges.
32 percent of graduates from ATD colleges reported having a healthy financial well-being and can manage their economic life, compared to 19 percent of graduates from other two-year colleges.
47 percent of graduates from ATD colleges reported having strong and supportive relationships in their lives, compared to 36 percent of graduates from other colleges.
39 percent of ATD graduates reported liking where they lived, feeling safe and having pride in their communities, compared to 30 percent of other graduates.
Achieving the Dream works with community colleges on a number of initiatives that include engaging adjuncts, building guided pathways and increasing equity and completion.
"A lot of the earlier student success work zeroes in on completion and primarily associate degree completion, as if that was the end point," said Karen Stout, president and chief executive officer of ATD. "But what we're learning is that completion is now a progression measurement … this survey points to some additional elements around well-being and thriving that are also important measures of how successful we are in constructing student experiences on our campuses."
The national survey results also included data from ATD member El Centro College in Dallas, particularly in how students felt connected to the college as alumni. The college's graduates reported that El Centro professors had a lasting impact in their lives, said José Adames, president of the Texas college.
Adames said he wants to share the survey with not just the college's marketing department, but El Centro's career and technical education programs, foundation and community members to find out if the results reflect other graduates' opinions and to show the college's value to the community.
"The engagement piece is critical … it reinforces our long-term focus on the first-year experience," he said, referring to how faculty at the college help students make decisions from the moment they enter campus.
The report also found that students of color who graduated from ATD colleges showed similar well-being rates to white students. Hispanic and black alumni, at 52 percent and 51 percent respectively, reported having an "excellent" experience at their community colleges, while 47 percent of white and 46 percent of Asian alumni reported the same.
Over all, nearly nine in 10 ATD graduates reported having a "good" or "excellent" college experience.
Northern Virginia Community College "has been a part of ATD for 10 years, and we have moved away from completion and just getting a degree to changing their lives," said George Gabriel, vice president of the Office of Institutional Effectiveness and Student Success Initiatives at NOVA. "It's not about bragging or recruiting. This shows that community colleges are doing our share, and maybe more than our share, in making good citizens and contributing to the community."