You have /5 articles left.
Sign up for a free account or log in.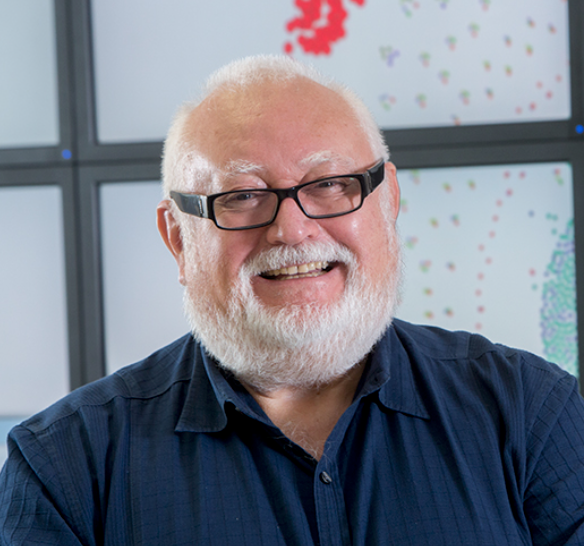 The professor involved says he was just joking. But many think his all-department email asking about a "National Society for White Engineers" in response to an event notice from a black engineering students' group wasn't funny.
Last week, the National Society of Black Engineers chapter at the State University of New York at Binghamton sent out an invitation to a fund-raising dinner on an engineering department Listserv. In response, Victor Skormin, distinguished service professor of electrical and computer engineering, wrote, "Please let me know about a dinner of the National Society for White Engineers."
Students in the society chapter and others on the Listserv immediately took issue with Skormin's statement. The next day, Binghamton president Harvey G. Stenger issued a statement of his own to the department, saying that both he and Provost Donald G. Nieman found Skormin's email "deeply offensive."
"Clearly," Stenger wrote, "this is neither the level of professionalism that we expect from members of the Binghamton community nor is it compatible with the university's commitment to diversity and inclusion. We support the mission of the students and faculty active in the National Society of Black Engineers and recognize the important contributions they make to the university, their disciplines, and our society."
Stenger said he and the provost hoped Skormin "understands the pain that he has caused."
Skormin told Inside Higher Ed via email that his comment was "intended strictly as a joke." He's apologized in an email to his department, saying that throughout his long tenure on campus he's always emphasized his "belief that all people have relevance in this world and deserve the best chance at opportunities."
Because his field is challenging, he continued, "I often make funny and sarcastic statements, helping students to 'recharge' their attention mechanisms. People who know me personally can testify that such statements are never offensive, sometimes funny and, the most important, do enhance the learning experience."
Unfortunately, Skormin said, the email in question "left room for the misinterpretation of the statement, and consequently the statement was grossly misplaced. I did not intend to offend any of my past, present or future student recipients, nor any of my colleagues. Please rest assured that the impact of the message did not reflect my intent … To any and all who have been in receipt of the email, please accept my personal and professional apologies."
A spokesperson for Binghamton noted the apology and said that Skormin also met with representatives from the Division of Diversity and Inclusion.
Siaki Tetteh-Nartey, a student member of Binghamton's National Society of Black Engineers, told WBNG.com that she doesn't want to see Skormin fired, since it wouldn't change anyone's mind about the issues at hand. Instead, she said she wants a "dialogue about why these [diversity-based] groups are still relevant in this day and age, in addition to what they do."
She added, "We cannot expect people to learn from their misstep if we do not sit down with them."
The first conference of the National Society of Black Engineers was held in 1975. Seeds of that event were planted four years earlier, when two undergraduates at Purdue University asked their dean of engineering about starting a group to promote the success of black engineering students, among whom retention rates had been relatively, and even exceedingly, low.
While those retention rates have improved, promoting diversity and inclusion remains a priority for engineering and the other science, technology and math fields.
Noting a "proliferation" of online, personal attacks against scholars researching issues of diversity and inclusion in STEM, the American Society for Engineering Education this week issued a statement condemning such attacks -- and their potential to slow progress in an area that is a priority for work-force development. Engineers in particular tend to describe diversity as crucial to their creative, solutions-based and competitive international field.
Norman L. Fortenberry, executive director of the society, on Thursday said that diversity within the population of engineers -- including students -- "is fundamental to the good practice of engineering because of the wealth of perspectives and ideas it brings to the table." Diversity is "not only a social good," he said, "but a business imperative in an increasingly competitive global environment where one must take cognizance not only of cultural differences, but differences in available, sustainable natural resources, and in customs and mores that will frame how engineered artifacts are used."