You have /5 articles left.
Sign up for a free account or log in.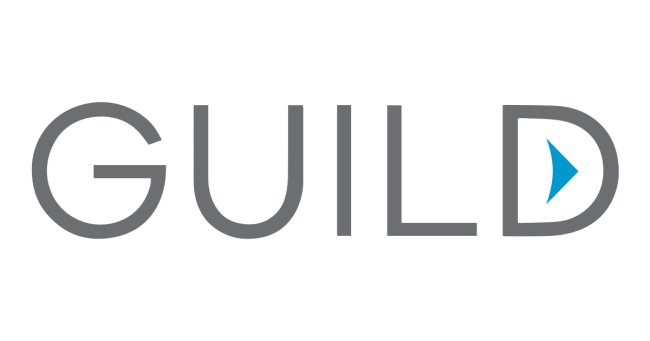 When Walmart announced recently that it would offer debt-free college education to its 1.4 million U.S. employees, the retail giant created an opportunity to address two of its perennial problems -- bad PR and high employee turnover.
For a corporation routinely criticized for its low pay and anti-unionization efforts, announcing the new employee perk had the added benefit of making Walmart appear civic-minded by helping to educate a historically undereducated and low-skilled work force.
Starting this fall, part-time and full-time employees who have worked at Walmart for at least 90 days will be eligible to study online and earn associate or bachelor's degrees in business administration or supply chain management, with almost all learning costs covered by the company. The workers will be required to make a $365 annual contribution toward tuition, the equivalent of $1 per day.
Walmart will pay for its employees to study at three nonprofit universities: Bellevue University, Brandman University and the University of Florida Online.
But Walmart didn't pick these universities on its own. Rather than forge relationships with the institutions directly, as it has done in the past with the American Public University System, a private, for-profit online learning institution, Walmart is working with a third party called Guild Education. This for-profit company, which often refers to itself as just Guild, has an online employee benefits program through which employees at select companies can work toward credentials that are approved and subsidized by their employer.
Kory Lundberg, a spokesman for Walmart, said that the company believes that working with Guild is "the right fit for our associates' personal and professional growth." He added, "We want our associates to start a program that fits their goals, feel successful as they grow, and complete a degree program."
Guild Education has raised more than $30 million in funding since 2015 and acts as a bridge between big employers looking to upskill and retain their work force, working adults who want to earn credentials, and colleges looking to grow their enrollment online.
It is not the first company to help large employers manage education benefit programs. Companies such as EdAssist and GP Strategies also offer similar services. But Rachel Carlson, CEO and co-founder of Guild, said what sets her company apart is that it has created a "win-win-win" ecosystem for employees, employers and universities.
Through the Guild platform, students have access to advisers who direct them toward appropriate credentials from a "carefully curated" group of university and education partners, said Carlson. These advisers also act as success coaches, helping students to balance their studies and work duties.
Carlson said internal research found employees "often look to their employer for guidance" on where and what they should be studying to advance their career, but employers often aren't equipped to guide them to the right program. That's where Guild can step in and guide students to "strong, nonprofit universities," said Carlson.
Rather than charge a transaction fee per student to the employer, Guild takes a cut of the tuition revenue from the universities it works with. This revenue-share model is an "elegant" solution for institutions that want to grow their enrollment online but don't want to spend more on marketing, said Carlson. It's also an attractive proposition for employers, who don't have to pay any additional charges on top of the contribution they make to their employees' tuition. The tuition fees are not discounted for the employers and will be charged at in-state or out-of-state rates depending on the location of the student. Neither Guild nor the three universities involved in the Walmart offer would disclose what percentage of tuition revenue Guild will take.
Guild said it currently works with over 80 education providers, including high schools and companies such as for-profit StraighterLine and nonprofit edX. These providers include six regionally accredited nonprofit universities, chosen because of their experience with adult learners and their low student debt default rates, said Carlson. In addition to Bellevue University, Brandman University and the University of Florida Online, Guild also works with the University of Denver, Western Governors University and Wilmington University. Through the Guild platform, employees at participating companies can go from earning a GED to a master's degree, but not all courses are offered by third parties. Guild has also developed its own general education courses, for which it keeps all of the tuition revenue.
Guild is working with employers such as the Denver Public School System, Chipotle, Lyft, Taco Bell and others, some of which have not been publicly disclosed. Added together, these employers account for 2.7 million American workers, said Carlson. Of course, not every employee will take advantage of their education benefits, but even if just 5 percent do, it's a potential pool of 135,000 students.
The first batch of college graduates to complete their degrees via Guild graduated this spring, the company said, but it did not disclose how many. While some Guild partners, such as Chipotle, have chosen to release some results from their partnership publicly, most have not.
Chipotle reported that 3,500 employees had accessed its education benefits since the company introduced them in 2015. The company reported that students enrolled in education programs through Guild were "twice as likely to be promoted at Chipotle, as compared to their peers." Employees who accessed their benefits, which provide up to $5,250 annually in tuition assistance toward any degree at any institution in the Guild network, also stayed at the company almost twice as long as their peers. Chipotle said that 89 percent of employees who enrolled in the program stayed at least nine months after signing up.
On its website, Guild calculated that each of the employers it partners with had seen a return on investment of $208 for every dollar spent, based on methodology for calculating ROI developed by the Lumina Foundation that places a monetary value on factors such as employee productivity, engagement and loyalty. Guild said that 98 percent of employees who enroll in an education program are still employed at the 90-day mark, versus a baseline of 71 percent.
The opportunities available to students through Guild vary significantly by employer, according to Guild. Lowe's Track to the Trades program, for example, is limited to specific pre-apprenticeship programs, but Chipotle employees can study whatever subject they wish with Guild's partners.
In 2010 Walmart started a partnership with American Public University System, offering employees 15 percent off any degree or certificate offered there. Lundberg, the Walmart spokesman, said that this partnership will be phased out over the next year as the company transfers to the new system with Guild. The new benefits, though offered through three universities instead of one, and with more of the tuition cost covered, offer more limited options to employees, as they can only study business administration or supply chain management. Previously, employees and close family members could get tuition assistance to study any subject.
Beth Doyle, vice president of higher education services at the Council for Adult and Experiential Learning, said that employers like Walmart that limit what can be studied as part of their tuition assistance programs are often trying to solve a management pipeline issue. Though there is less choice for employees, Doyle said that aligning employee education benefits to company need can be a good thing.
"Of course, it would be great if companies would offer open tuition assistance to everyone no matter what they study, but aligning it to business goals generally protects the program from cuts," she said.
For companies such as Starbucks -- which partnered with Arizona State University in 2014, launching a wave of similar partnerships -- that assist their employees to study any subject, the focus is more on retaining employees while they study and building brand loyalty so that they return as customers once they leave, said Doyle. While Walmart employees can only study toward business-related degrees, employees at Starbucks can choose from more than 60 undergraduate degrees and move on to other careers.
Carlson noted that high turnover was a huge problem for many employers in the wake of the recession.
While Walmart's announcement was met with a largely positive public response, groups that are campaigning for better working conditions for Walmart employees said that they would not have prioritized these benefits over higher pay.
Cynthia Murray, a longtime Walmart employee who works as a fitting room associate, is a member of a nonprofit campaign group called the Organization for United Respect at Walmart, or OUR Walmart. Murray said even though tuition reimbursement is a "nice gesture," it is not one that many employees would be able to take advantage of due to Walmart's "refusal to offer a predictable schedule."
Randy Parraz, director of Making Change at Walmart, a campaign group led by the United Food and Commercial Workers International Union, said that he "remains skeptical as to which, if any, workers will benefit from this announcement."
"Instead of providing all associates a living wage and schedules that work so they have the freedom to pursue education on their own terms, Walmart is controlling its work force and creating further dependence on a company that does little to promote self-sufficiency and financial freedom," said Parraz.
Nicole Smith, a research professor and chief economist at Georgetown University's Center on Education and the Workforce, said the Walmart announcement sounds like a good thing on its face but has some "major shortcomings." Online learning offers students flexibility, but it doesn't have the same results as face-to-face or hybrid programs, said Smith.
"Completion rates there still leave a lot to be desired," she said. Additionally, she said, the program may only benefit employees from a higher socioeconomic bracket -- those who have access to a computer and the internet, and the time to study online.
Smith said the Guild model isn't likely to completely replace individual company partnerships with institutions for tuition reimbursement programs, but could be "quite competitive." A 2015 report from researchers at Georgetown found that American employers spend $177 billion on formal education for their employees annually, an increase of 26 percent since 1994.
Louis Soares, vice president of strategy, research and advancement at the American Council on Education, said that the Guild model "addresses a number of pain points" that companies experience when establishing partnerships with educational institutions -- such as identifying universities or colleges that are a good fit and managing these relationships. By working with regionally accredited nonprofit institutions, Guild guides students toward institutions that are a good value and have good academic standing. By coaching students, Guild helps to ensure they actually complete what they start. And by encouraging students to convert their work-based training to college credit (a service ACE offers), Guild is helping students complete their studies faster and at less expense to employers.
Though Soares and Doyle think the Guild model has potential to scale, and particularly praised its focus on prior learning, they both said that determining whether Guild's approach works will require careful assessment. Soares said he was pleased to see that the Lumina Foundation has already pledged to research the outcomes of the Walmart-Guild partnership.
Peter Cappelli, George W. Taylor Professor of Management at the Wharton School at the University of Pennsylvania, and director of Wharton's Center for Human Resources, said employers like working with vendors that can take over outside relationships and promise cost reductions.
"It's very common that relationships with education providers will end up being handled by vendor management departments that focus mainly on driving down costs," he said. "It's easy to get bad outcomes as a result."
The universities that partner with Guild will also be monitoring progress closely. Evangeline Cummings, assistant provost and director of the University of Florida Online, said she was particularly curious to see how Guild's coaching -- which will be supplementary to the institutions' own academic advising -- would affect student success.
Asked for details of their financial arrangement with Guild, Brandman University, Bellevue University and UF Online all said they were not able to disclose the terms of their revenue share.
Both Cummings and Gary Brahm, chancellor and CEO of Brandman University, said they didn't know how many students would likely study with them as a result of the Walmart-Guild partnership, but they were preparing to offer their programs at scale. Cummings said while her institution looks forward to welcoming "lots of new Gators," it will continue to run a selective admissions process and is not expecting to admit tens of thousands of students.
As for Guild, Carlson said several new partnerships with frontline employers are already in the pipeline. This week, Discover Financial announced an employee tuition benefit program that sounds a lot like Walmart's offering. Discover Financial will work with Guild to deliver the program through Brandman University, UF Online and Wilmington University.
There are some 64 million working adults in the U.S. without a college education, said Carlson, but employers are finally starting to grasp the importance of upskilling their work force. By targeting Fortune 1000 companies, Carlson hopes Guild can scale up to help 31 million employees gain access to education opportunities. 
Ryan Craig, managing director of University Ventures, an investment firm, said that Guild is well placed to develop new, low-cost pathways to education for working adults. He added there is a "real need" for intermediaries in this space.
"No single college or university is capable of managing the requisite number of relationships with employers. And no employer is interested in doing so," he said. "This many-to-many problem begs for intermediaries to bridge that gap."
Although Guild currently has a unique value proposition, Craig predicts that other companies with similar models may emerge. Although Guild has found success connecting existing employees to "select low-cost degrees," and "wrapping those degree programs with additional support," Craig said the real test for Guild will be ensuring students complete their degrees -- "otherwise it's mostly a waste for employees and employers."
More from Digital Teaching & Learning