You have /5 articles left.
Sign up for a free account or log in.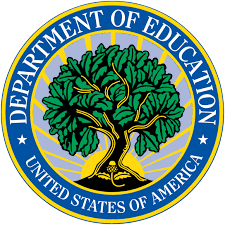 In an interview last month with Education Secretary Betsy DeVos, the TV personality John Stossel described the Education Department headquarters as huge -- the size of seven football fields -- but noted as he walked the halls with DeVos that many desks sat empty. That wasn't happenstance.
"If you're going to make a case to hire more people, you better have a really good reason," DeVos told Stossel.
A little more than a year into the secretary's tenure at the department, that stringent approach to new hires looks to have had an impact on staffing levels. DeVos now oversees a significantly smaller agency than the one she took over last year.
Between the start of the Trump administration and April of this year, the department has shed more than 550 workers and reduced its overall size by 13 percent, an Inside Higher Ed analysis of recent employee data found.
Those staff losses have occurred as DeVos is in the midst of a spree of deregulation, which requires heavy staff hours to review and negotiate new rules. And the agency has made do with fewer civil rights workers even as it says it's looking to reduce a large backlog of federal complaints.
Department officials attribute those reductions to attrition and voluntary early retirement, not any policy decisions.
But former staffers at the agency say the Trump administration has made a choice to simply not fill empty slots after months of steady departures, making it more difficult for remaining workers who are increasingly stretched thin.
The biggest losses were at two key units within the department: the Office of Federal Student Aid, which oversees all federal support for college students, and the Office for Civil Rights. FSA is making do with more than 100 fewer employees compared to beginning of the Trump administration, or a 7 percent total reduction. OCR, which has been under the microscope for policy changes involving investigations of civil rights complaints, has lost nearly 70 staffers overall, or about 11 percent of its work force, since last year. Those numbers are trending in the opposite direction of what members of Congress, who recently appropriated more money for the office, hope to see for support of the agency's civil rights work.
"There are natural fluctuations in staff during the transition to a new administration," said Liz Hill, a spokeswoman for the department, in an email. "The department continues to assess its staffing needs and will backfill positions or will hire for newly created positions based on those needs."
The head of each unit has the power to ask for additional staff as needed, Hill said.
Former department officials said the agency was already understaffed before the new administration. And a prolonged period with fewer staff means workers are stretched more thinly and that the department's investigative and oversight functions suffer, they said.
Catherine Lhamon, the former head of the Office for Civil Rights under the Obama administration and now chair of the U.S. Civil Rights Commission, said the effects on investigative work are clear from the department's own projections. In the Trump administration's most recent budget proposal for fiscal year 2019, it projected that civil rights staff would carry 38 cases per person. In the 2017 fiscal year, civil rights staff managed 34 cases per person, compared to 40 the previous year.
"OCR staff already work under a crushing caseload," she said. "The need is enormous to increase staff, not to decrease it."
Lhamon said when civil rights staff have unmanageable caseloads, that creates a powerful incentive to not open and not investigate those cases.
While it has never cited a shortage of investigative staff, the Trump administration has taken steps in recent months to change how it processes civil rights complaints in order to address a huge backlog of cases at the department. Many cases have been dismissed outright if they don't meet new standards issued for civil rights investigators. Under DeVos, the department has stopped automatically conducting systemic reviews of institutional practices when civil rights complaints are filed. And a new case-processing manual issued in March directs that complaints be dismissed under some circumstances, including when they are similar to complaints filed against other institutions. So far the department has dismissed hundreds of complaints filed by one disability rights advocate who believes many institutions' websites are not accessible to those with impaired vision or hearing.
Advocacy groups and Democratic lawmakers have criticized many of those policy changes. In March, an omnibus spending package passed by Congress included an $8.5 million boost for OCR -- and language directing the department to add to the office's investigative capacity.
Democratic officials have pressed DeVos on details about further hiring at the office, with few answers so far.
Hill, the department spokeswoman, said OCR has implemented a hiring plan that will add to the office's investigative capacity in accordance with the congressional appropriations language. But she did not offer further details.
The office with the most losses was also the agency's largest, Federal Student Aid. As the entity that handles all Title IV federal funds, it doesn't just disburse aid money to colleges and universities, it also monitors whether the money is being used properly. But FSA has always been stretched thin in its ability to adequately enforce laws and regulations involving higher ed programs, said Clare McCann, a senior policy adviser at the department during the Obama administration who is now deputy director for federal policy at New America's higher education initiative.
"They're meant to be protecting taxpayer dollars and also making sure schools are complying with all the rules designed to protect students," she said. "When you're losing a large number of staff, you have fewer people who can be out in the field doing those things."
And several factors may mean even more departures from the agency soon.
Top officials recently said they would change telework policies to allow employees to work remotely just one day a week. McCann said that would have big implications for workers who don't live in the immediate vicinity of the department's D.C. headquarters or regional offices.
"Obviously this is all part of the plan to reduce the size of the bureaucracy. I think there are consequences to that," she said. "We have some significant problems in higher education that require more, not less, attention."
The department has gone without filling many staff posts even as it embarks on an ambitious and time-consuming deregulatory agenda. Over the past year, while DeVos overhauled separate higher ed regulations issued by the Obama administration, the Office of Postsecondary Education, which plays a heavy role in that process, has lost about 9 percent of its work force.
The reductions were even larger at the Office of the Under Secretary, a unit that during the Obama administration oversaw much of the key policy decisions involving higher ed. According to the department's data, that office maintains only about a quarter of its 2017 staff levels. Only 16 officials were listed at OUS as of April.
The Office of the Under Secretary is not a congressionally mandated unit. And compared with other offices within the Education Department, it's filled mostly with political appointees, making it even more subject to fluctuations during a change in administrations. But to the extent that positions there have gone unfilled, it likely indicates DeVos's long-term plans for the office.
In a department restructuring plan, the secretary called for eliminating OUS. But Hill said that proposal is based on the assumption Congress authorizes the consolidation of the Office of Postsecondary Education and a separate office overseeing career and technical education.
After struggling to fill top political posts at the department for much of its first year, the Trump administration has won a string of recent confirmations of top education officials. The Senate in the past two months has approved the nominations of Deputy Education Secretary Mick Zais, General Counsel Carlos Muñiz, and Assistant Secretary for Civil Rights Kenneth Marcus.
But the larger picture of the department work force provided by the employee data points to heavier burdens for those answering to them, former officials said. David Bergeron, a former senior official at the department and now a senior fellow at the Center for American Progress, said having the agency properly staffed is not a progressive or conservative issue but a good-government issue.
If the Trump administration is committed to changing the rules governing higher ed programs run by the department, offices like the Office of Postsecondary Education, the Office of General Counsel, the Office of the Secretary and the Office of the Under Secretary need more resources, he said. That's especially true given the substantial negotiation, analyses and review of public comment that go into creating new regulations, Bergeron said.
The risk, he said, is that the department without enough workers won't do those things well.
"When that happens, the department ends up in court and that's bad for everyone involved," Bergeron said. "The uncertainty about what the rules are is worse than any rule -- bad or good -- because institutions don't know what rules to follow and students feel unprotected."