Topics
A Different Pathway Model
Kings Education mostly recruits students to small private institutions with the expectation of transfer. At one Kings partner, those the company recruited made up almost 40 percent of all undergraduates last fall.
One of the more unusual providers in the pathway space is Kings Education.
Kings Education primarily contracts with small private colleges, though it recently signed its first partnership agreement with a public institution, a two-year community college in the University of Wisconsin System, which Kings is promoting as a pathway into the University of Wisconsin at Madison by virtue of the community college's guaranteed transfer agreement. Kings' other partners in the U.S. are Concordia College New York, Pine Manor College and Marymount California and Rider Universities.
Kings Education has a different model than other pathway providers: Kings recruits students to its partner university on the premise that they will stay one to two years and transfer to another institution. Unlike in the case of other pathway programs, students in the Kings pathway programs do not take a mix of intensive English and academic course work in their first year but instead enroll in a regular course of study.
Third-Party Pathways: a Series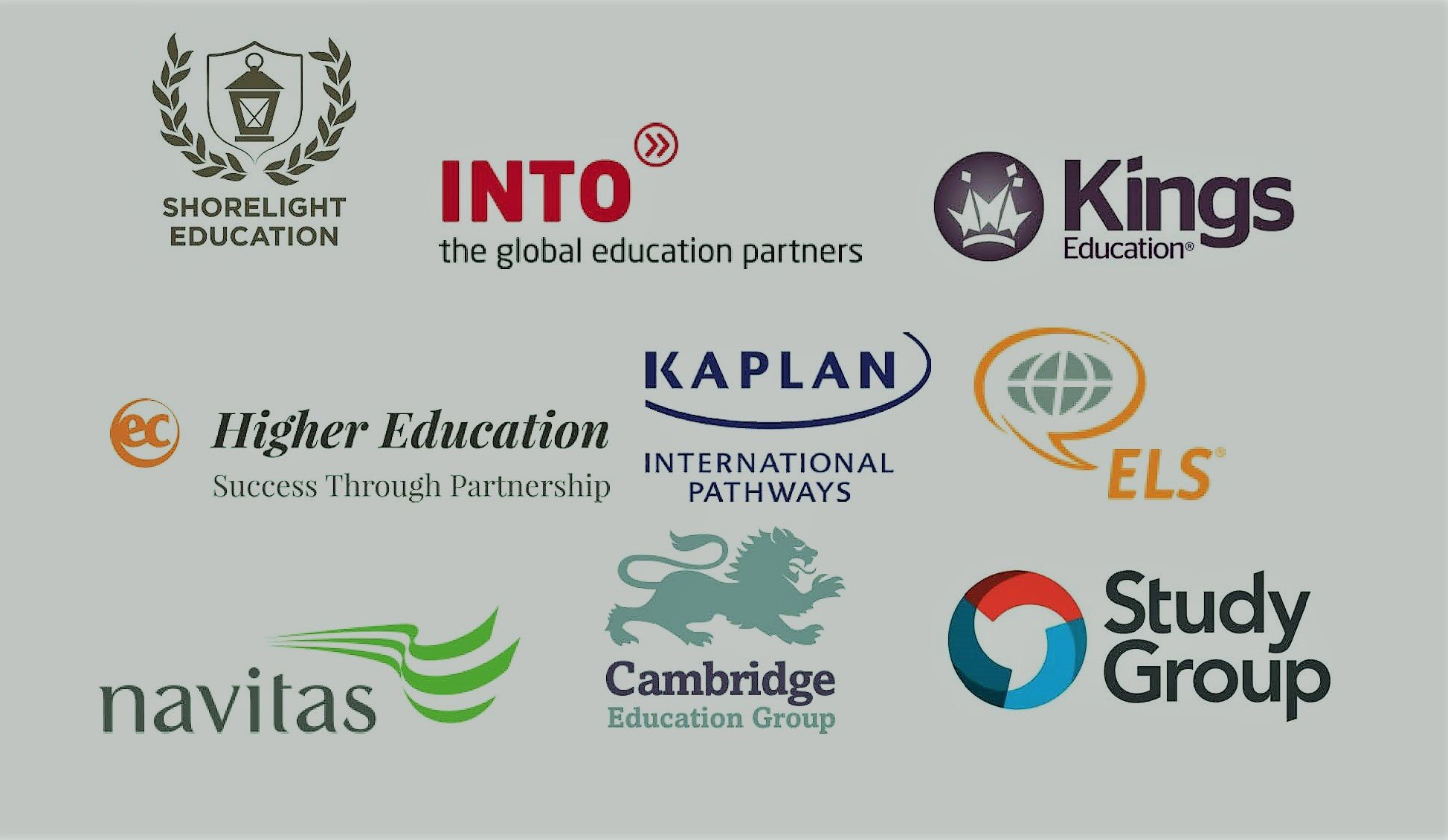 Elsewhere today:
Coming tomorrow:
The Pathway Impact on Commissions and Incentives
Parting Ways: Programs That Have Ended
"The reason that we call it pathway and the service we provide is we recognize that sometimes students don't have the credentials to get into a top 100 university, but every market that we visit is incredibly ranking oriented," said Jose Flores, a co-founder of the company and managing director of its North American operations. Kings' model, he said, is for those students to start at a small, less selective college where Kings has advising staff, then transfer to a higher-ranked institution.
At some of Kings' partners, the students the company recruits make up a substantial proportion of their enrollment.
At Pine Manor College, near Boston, Diane Mello-Goldner, the dean of the college and chief academic officer, said the 166 Kings pathway students made up about 39 percent of the 422 undergraduate students on campus last fall. The Kings-recruited students are predominantly men and have helped, Mello-Goldner said, with the college's transition from a women-only to a coeducational education.
"The Kings pathway students were the first male students we had in our classes," she said. Mello-Goldner said the largest percentage of Kings-recruited students at Pine Manor -- she estimated about 75 percent -- come from China.
At Concordia New York, a Christian liberal arts institution, Jim Burkee, the college's executive vice president, estimated that about 25 percent of next year's incoming freshman class -- about 70 to 80 out of a total of 280 to 300 students -- will be recruited by Kings. Burkee is a proponent of the Kings partnership, which he says extends Concordia's reach.
"A lot of schools our size, their international recruiting strategy tends to be driven by something like this: our vice president is married to someone who's Korean, and he visited Korea and he's got a couple of friends over there. Or somebody who was employed here six years ago knew someone in China, so that's why we have an agent in China," Burkee said. "A school of this size doesn't have the resources in what continues to be an increasingly competitive recruiting market to be effective in recruiting from abroad."
"What we've found is Kings is bringing in for us students who are a good cultural fit for the institution; they perform on average better academically than our average student," Burkee said. "And they're coming in at an overall lower discount rate than our traditional students. What we're netting in terms of net tuition revenue is higher for a Kings-recruited student than for students in many other of our recruiting channels."
On the other hand, a visiting accrediting team for another of Kings' partners, Marymount California University, raised concerns about the financial arrangements between Kings and Marymount and recommended that the agreement either be restructured or discontinued. Marymount California's tax filings show that the institution paid Kings $1.4 million for student recruitment in 2016 and almost $1.7 million in 2015, when it was the college's highest-paid independent contractor.
"While international students have been a source of revenue, they are also increasingly a part of the budget problems, in part due to deep discounts negotiated by the contract with Kings College," a visiting accrediting team from the Western Association of Schools and Colleges Senior College and University Commission found during a September 2015 visit (Kings Colleges is a former name for Kings Education).
Elsewhere the WASC team wrote, "MCU is a tuition-driven institution and relies heavily on a mix of local and international students. The institution possesses skills in recruiting and catering to international students. However it needs to develop better processes for engaging in collaborative efforts with international recruitment agencies to make sure they are aligned with its mission and financially viable. MCU must prepare to deal with world events and a possible drop in its international student pipeline due to political, economic, and social changes that may occur globally. The institution may want to better align or discontinue its current international collaboration with Kings College to ensure it supports MCU's mission and maximizes return on investment."
An assistant to the president at Marymount California, which recently underwent an abrupt and mysterious presidential transition, declined an interview request. Flores, of Kings, questioned whether the data the accrediting team relied upon was accurate. He said the Kings partnership at Marymount California has generated $24.2 million in tuition, housing and fee revenue since the contract started in 2013.
Today's News from Inside Higher Ed
Inside Higher Ed's Quick Takes