You have /5 articles left.
Sign up for a free account or log in.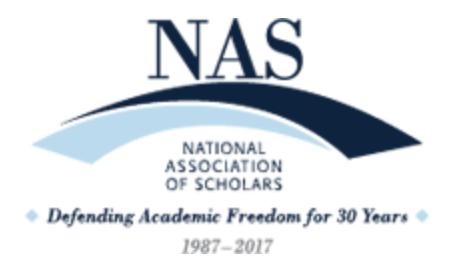 Eight months after it was withdrawn from Third World Quarterly amid threats to its author and the journal's editor and questions about why it was published in the first place, an article arguing in favor of colonialism has been published again.
The National Association of Scholars said this month that Bruce Gilley's "The Case for Colonialism" deserves a permanent place in the scholarly record, and so it appears in the summer issue of its journal, Academic Questions. 
"The efforts to censor [Gilley's] article and the attacks on him personally were outrageous," Peter Wood, NAS's president, said in his announcement. "Gilley published a well-reasoned and humane perspective on the political and economic challenges that face many Third World nations. Anyone who actually reads the article will see his thoughtful tone and good will."
The latter part of Wood's statement is debatable. Thousands of scholars called for the retraction of the Gilley's piece when it was published in September, with many calling it poor scholarship, or clickbait. Critics generally said that Gilley's pitch for modified colonialism for economically struggling nations who agreed to it completely ignored the historical ills and racism of the system.
Others criticized Third World Quarterly for ever letting the piece see the light of day, especially after members of the journal's editorial board said that guest editors declined to consider it as an article and that at least one reviewer had rejected it even as an opinion-style essay. The journal's then editor, Shahid Qadir, defended his decision, saying that the piece was published not as a typical journal article but rather in the journal's "Viewpoints" section.
The journal continued to push back against criticism, even after Gilley apologized for what harm the piece had caused and called for its withdrawal. Eventually, however, Third World Quarterly said it was scrubbing the piece from its website due to physical threats against Qadir.
'How the Hate Mob Tried to Silence Me'
That was in October. In December, Gilley, an associate professor of political science at Portland State University, published an essay in Standpoint magazine called "How the Hate Mob Tried to Silence Me." In it, he explained that he'd been inspired to challenge academe's anticolonial consensus by none other than the late Nigerian author Chinua Achebe, while reading his book There Was a Country.
"I was bowled over," Gilley wrote of reading Achebe. "As I read further, Achebe kept coming back to the British period [in Nigeria] with fonder memories and greater praise. His 'articulation of the unsayable,' as a Malawian scholar put it, was astounding coming from a man with totemic status in anti-colonial ideology." (Of course, many literary critics view Achebe's novels as fundamentally anticolonial.)
In 2016, Gilley published "Chinua Achebe on the Positive Legacies of Colonialism" in African Affairs. He "braced for a storm," but it never came, said.
Not so with "The Case for Colonialism," which Gilley said he wrote to explore how the benefits of colonialism might be revived without its obvious pitfalls.
With hate mail and harsh criticism coming from within academe and out, he said, he lost his "confidence," apologized on his website and asked the journal to withdraw the piece.
"This was an act of self-censorship," he wrote in Standpoint. "It is what grovelling teachers did in the [Chinese] Cultural Revolution, hurriedly writing obsequious letters of contrition and hoping to survive."
"Fortunately," however, he continued, Taylor & Francis, the journal's publisher, is party to Britain's Committee on Publication Ethics that prevents retraction for political reasons. "I was grateful when they saved me from self-censoring," Gilley added. "As a scholar of China, my teaching of the Cultural Revolution will never be the same. Taking my family out of Portland and over the Cascade Mountains for a holiday in central Oregon, I felt like Captain von Trapp leading his family out of fascist Austria into Switzerland."
Flipping that analogy, Gilley also wrote, "Predictably, the critics decided that I was a racist and white supremacist. This has become something of a compliment, as it was a compliment for a moderate liberal to be labeled a 'commie' by a fanatic of the right during the Cold War."
In today's coded language, he added, "a white supremacist is someone who believes that what [V.S.] Naipaul called the 'universal civilization currently led by the West' is the cornerstone of global human flourishing. Count me in. Also count in hundreds of public intellectuals in the Third World who have long espoused a closer integration with the West as the best pathway to modernity."
Gilley said the closed-minded response to his piece was embodied by Vijay Prashad, a professor of international studies at Trinity College, who, among others, resigned from Third World Quarterly's editorial board over the incident. Gilley noted that weeks before his essay appeared, Prashad argued in Third World Quarterly that the term "imperialism" ought to be revived to describe the West's interactions with the Third World. (It should be noted that many scholars object to the term "Third World" and prefer other terms, such as the Global South).
"In a strange way, then, 'The Case for Colonialism' has unintentionally became a case for the recolonization of the West by its own liberal traditions," Gilley said. "The pluralism, free inquiry and reasoned debate on which Western civilization is built face fanaticisms from both the left and right. The non-totalitarian center is shrinking. A very dark place indeed."
Taking a Stand for Colonialism?
Gilley referred requests for comment about the republication of the piece to his earlier essay about the experience. Prashad,  did not immediately respond to a request for comment.
The National Association of Scholars describes itself as an organization that upholds the "standards of a liberal arts education that fosters intellectual freedom, searches for the truth and promotes virtuous citizenship." But it isn't apolitical. It is suspicious of what it has called the "New Left's" influence on academe, including in service learning initiatives that, in its view, are replacing "traditional" civics. Does it risk further politicization in publishing Gilley's piece?
Wood, association president, said via email Wednesday that by referring to Gilley's arguments as "humane," he meant "compassionately concerned with human welfare. Gilley's article offers a humane perspective in that he focuses on 'the grave human toll of a century of anti-colonial regimes and policies' and 'reaffirming the primacy of human lives.'"
Much of the piece deals with the "failure of many postcolonial regimes to secure peace, build political legitimacy, establish the rule of law as opposed to endemic corruption, or provide for the general welfare of the people," he added.
Wood said he suspected that much of the original uproar came from those "incensed" by any defense of Western colonialism, who "did not read the actual article or pause to consider Gilley's points" -- including that any new colonialism would have to be "'participatory and consensual' on the part of the governed."
Asked his whether NAS was taking a stand in favor of colonialism, Wood said no. 
"We are taking a stand in favor of intellectual freedom and scholarly inquiry," he said. "Colonialism is a legitimate subject for academic inquiry. Moreover, that field of inquiry should be open to a wide variety of scholarly views. Those expressed by [Gilley] are well within the compass of legitimate academic debate."