You have /5 articles left.
Sign up for a free account or log in.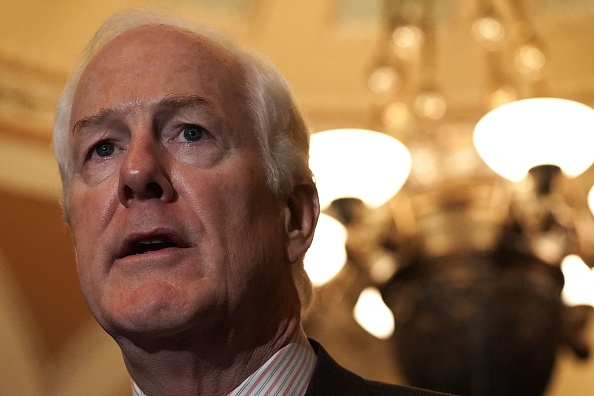 Senator John Cornyn last week quietly signed on to a bill that would overturn the ban on a federal postsecondary student-level data system.
Advocates for the College Transparency Act say the Texas Republican's support doesn't just mean one more co-sponsor for the legislation. The decision by Cornyn, the second-ranking GOP senator, also suggests the kind of bipartisan support that could make stronger federal data inevitable.
The legislation was introduced a year ago with backing from a number of public higher education organizations and since then has continued to add Republican and Democratic co-sponsors. And earlier this month, as association of private nonprofit colleges signaled it would soften its opposition to higher ed transparency efforts. The biggest obstacle to student-level data at this point appears to be Representative Virginia Foxx, the North Carolina Republican who authored the ban and chairs the House education committee.
Cornyn's office did not respond to a request for comment. But transparency proponents said his support for the bill signals that outside of the education committee, it has the momentum to eventually become law.
"I think it is indicative of pretty broad bipartisan support over all," said Mamie Voight, vice president of policy research at the Institute for Higher Education Policy. "It's especially important that someone in leadership is taking this stance and coming out in favor of the transparency that policy makers and institutions really need to help students succeed in college. From that political standpoint, it's incredibly important to have someone who's so well respected within the Republican Party and an important member of leadership to come on board with this bill."
The Senate bill, which was authored by Utah Republican Orrin Hatch, now has nine co-sponsors, including Cornyn. They run the gamut of the ideological spectrum in the chamber from Iowa Republican Joni Ernst to Massachusetts Democrat Elizabeth Warren. Identical House legislation now counts 31 Republican and Democratic co-sponsors plus Michigan Republican Paul Mitchell.
Amy Laitinen, director for higher education at New America's Education Policy Program, said Cornyn's support shows passage of the legislation is inevitable. The only thing stopping the bill is the continued opposition from Foxx, she said. Even GOP members of her own committee have expressed frustration over the issue, Laitinen noted.
"It's obvious that there's this sort of political legacy problem," she said. "It's hard for Foxx to lose face."
Foxx has cited student privacy concerns in opposing proposals to create a student unit record system, including the College Transparency Act. Marty Boughton, a spokeswoman for Foxx, said her views on the bill and what she believes it does for student privacy concerns have not changed.
For other conservative Republicans, though, the CTA legislation promises to address many of their own priorities involving jobs and the "skills gap" -- the idea that significant unemployment has resulted from an undermatching of specific training with available jobs.
Allison Dembeck, executive director of congressional and public affairs on education, labor and work-force development at the U.S. Chamber of Commerce, said giving students information on earnings and employment by program and major would help them enter the work force with skills employers need.
"When you ask students why they're going on to higher education, most of the time it has to do with getting a better job or getting better career opportunities," she said. "So students are clearly going to school to try to meet employer needs."
And Dembeck said information about transfer and completion rates should help students decide what and where they should study as well.
Cornyn's support for the bill is also significant because his home state has already undertaken ambitious efforts to work around the federal ban on student-level data. The University of Texas System in March announced a new tool called SeekUT that tracks outcomes like graduates' earnings by institution and major.
But the enormous effort that went into creating that system shows why the federal government should take more steps toward higher ed transparency instead of leaving it to states and colleges, said Stephanie Bond Huie, the vice chancellor for the Office of Strategic Initiatives at the UT System. Establishing the system was a multiyear effort that involved reaching individual agreements with multiple federal agencies that hold data on students and graduates.
"It's been a very long process, and most institutions don't have the time and energy to negotiate individual agreements for data," she said. "If the federal government is able to provide this information from all institutions across the United States in a way that's transparent and open, our students and families will be better off for it."
More from Tech & Innovation