Professor, Donor, Harasser
University of California, Irvine, says it will remove former professor's name from the science institutions he helped build after finding he harassed women.
Francisco J. Ayala, a longtime professor of genetics at the University of California, Irvine, resigned last week after a university investigation found he'd sexually harassed multiple women. Complaints from three faculty members and a student prompted the inquiry.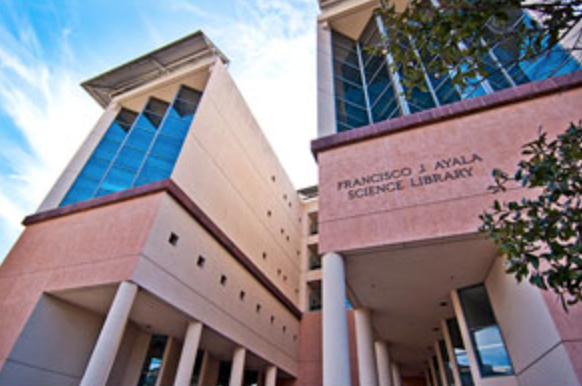 In an unusually lengthy statement for such cases, the university said it will remove Ayala's name from the biology school and central science library that were financed by gifts from Ayala (at left). Ayala, who denies deliberate misconduct, grew rich from a wine grape-growing business and donated $10 million to the biology school alone in 2011.
The Francisco J. Ayala School of Biological Sciences is now the UCI School of Biological Sciences. The university has not yet announced the Ayala Science Library's new name.
"I thank and commend our colleagues who reported this misconduct," campus Chancellor Howard Gillman said in the statement. "Coming forward with this information was extremely courageous. I applaud their bravery and apologize that they experienced inappropriate behavior from a member of our faculty."
Ayala's behavior "defied our core beliefs and was inconsistent with our policies, guidelines and required training," Gillman said. "Given the number and breadth of the substantiated allegations, and the power differentials at play, I decided that keeping [Ayala's] name in a position of honor would be wrong."
Irvine said its Office of Equal Opportunity and Diversity opened an investigation into Ayala's conduct in November and concluded in May. Four women from the biological sciences school, who Irvine said asked to be identified, filed reports: Kathleen Treseder, professor and chair of ecology and evolutionary biology; Jessica Pratt, assistant teaching professor; Benedicte Shipley, assistant dean; and Michelle Herrera, a graduate student.
Investigators interviewed more than 60 witnesses, along with the complainants, according to Irvine. After reviewing the findings, Gillman said, he also authorized removing Ayala's name from graduate fellowships, scholar programs and endowed chairs.
Ayala resigned, effective Saturday, and will not attend future university events, "following the university's standard consultative procedures that include a faculty review committee," Irvine said.
Irvine's diversity advisers are reaching out to the biology school's faculty, students, staff and administrators to offer counseling, culture assessments and additional harassment-related education, according to the announcement. "The university is committed to providing an environment in which ideas and knowledge can thrive without fear of harassment, mistreatment or retaliation."
Ayala, a former Dominican priest from Spain, said in an emailed statement that he regrets "that what I have always thought of as the good manners of a European gentleman -- to greet women colleagues warmly, with a kiss to both cheeks, to compliment them on their beauty -- made colleagues I respect uncomfortable." He added, "It was never my intent to do so."
Ayala said he has work left to do but that he won't challenge the university's decision with future appeals or lawsuits.
Micha Liberty, a lawyer who represents three of the complainants, told the Los Angeles Times that Irvine received a complaint about Ayala three years ago from one of her clients, but that it was not investigated at the time.
"They just told him, 'Stay away from her,'" Liberty said. "Ayala has had a long and successful career and was clearly an asset to the UCI campus … and that in turn motivated [Irvine] to look the other way when it came to complaints of sexual harassment."
Irvine officials had no further comment on the case. But the University of California System as a whole continues to defend itself against criticism about its historical responses to harassment and assault reports.
Today's News from Inside Higher Ed
Inside Higher Ed's Quick Takes