You have /5 articles left.
Sign up for a free account or log in.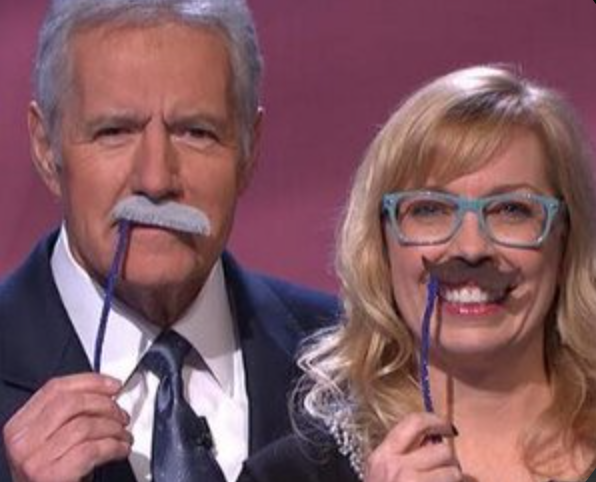 She used to be famous for her seven Jeopardy! wins, in 2012. Now she's infamous for hacking her college president's email account, among others.
Stephanie Jass, a long-serving -- now former -- professor of history at Adrian College, admitted to one felony count of unauthorized computer access as part of a plea deal and on Friday was granted a delayed sentence. She's on one year's probation and will be ordered to pay restitution. Any violation of that probation risks five years' prison time.
"This is a big deal on campus, especially with faculty," said Jeffrey Docking, Adrian's president, in an interview. Jass "was a longtime faculty member, something close to 15 years, and a respected professor. All that combines to make people very surprised she would pull this."
At the same time, Docking said, "Everybody -- staff, students, the community -- have had just about enough of their privacy being invaded, with credit cards stolen or mortgages being looked at, or emails and personal texts hacked. So I don't see great sentiment to support this on campus."
He added, "Faculty members have contacted me or come up to me on the sidewalk to say, 'Regardless of how I feel about this professor, what happened to you was dead wrong.'"
Other institutions have faced data breaches, and students in some cases have attempted to access professors' files to get better grades. But what's unusual about the Adrian case is that it was a personal, targeted attack by a professor against colleagues, for which the motive remains unclear.
Jass, who did not immediately respond to a request for comment, has said she was at home in April 2017 when she accessed an email account that wasn't hers. Docking said the hack happened after a breakdown of the campus email system, when account holders were asked to change their passwords immediately to get the system back online.
Because Docking was at a conference, he said, his assistant refrained from resetting his password right away, for fear of locking him out of his account.
Regardless of the circumstances, he said, "If you accidentally leave your front door open, it doesn't give someone the right to walk in and steal what they want. She still stole my identity to log in." And Jass didn't just read his emails but downloaded thousands, containing both personal and professional information.
The then vice president and dean of academic affairs was impacted, as were others, Docking said. He found out about the hack after Jass shared some of what she'd read with another college employee, who recognized that it was a potential crime and reported it to human resources.
Jass was removed from the classroom, and her employment ended soon thereafter. (Docking declined to say whether she was terminated or resigned.)
Docking said that in addition to confidential professional emails about other employees, Jass took correspondence between him and his wife and adult children about family medical and other issues. It's jarring, he said, since most everyone "carries around one phone," intermingling different aspects of their lives over email, on the go. And the absence of any formal apology from Jass -- other than a mouthed "Sorry" on Friday in court -- reveals a lack of what Docking called "self-reflection" or understanding of the gravity of the violation.
The college also "wasted" more than $16,000 in attorney's fees to see the case through, he said -- money that could have been spent on student aid. So students are also victims here, he added.
"These are very difficult financial times for students. Their No. 1 concern in survey after survey is how they will pay for their college education," Docking said. "This is especially [true] at private liberal arts institutions. Presidents and development offices spend a significant amount of time raising money for financial aid."
Jass gained national attention in 2012 for being the most successful woman on Jeopardy! to date, in terms of number of wins. In court Friday, said she took responsibility for her actions and was "sorry for all the pain that I have caused my friends, my family, my community, and I am ready to make amends and go back to being a credit to my friends, my family, my congregation and my community," according to The Daily Telegram.