You have /5 articles left.
Sign up for a free account or log in.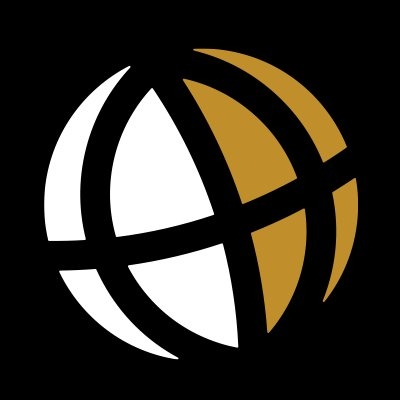 Faculty leaders are sounding the alarm about what they call a highly restrictive employee agreement at Purdue University Global -- one that requires academics to potentially waive their rights to course materials they create.
It also prohibits ex-employees from hiring former Purdue colleagues for a year -- or from bad-mouthing Purdue once they're gone.
The written agreement, critics say, allows the university to be the arbiter of who owns the rights to instructional materials. Such limitations are highly unusual for nonprofit higher education, but Purdue Global is unusual, the result of Purdue University's purchase last year of the for-profit Kaplan University. Many faculty members at Purdue and elsewhere have questioned the deal.
A Purdue representative sharply disagreed with that interpretation. But she added that the interpretation was true for course materials once instructors put materials in Purdue Global's learning management system, something most will do, given that most courses are online.
The American Association of University Professors on Wednesday posted a link to four pages from an employee handbook that detail a nondisclosure agreement for Purdue Global employees.
In an interview, Henry Reichman, an emeritus professor of history at California State University, East Bay, and chair of AAUP's committee on academic freedom and tenure, said he didn't know how AAUP had obtained the form -- he noted that even disclosing it would likely be a violation of the agreement.
The agreement warns prospective employees that they can't reveal details about Purdue Global's "trade secret information" -- research reports, marketing materials, financial information and the like -- as well as details of more mundane matters such as course materials and instruction methods.
The form also warns that any "written, graphic, audiovisual, audio, visual or other works for purposes of education delivery" that faculty members produce as employees are considered to have been "commissioned and owned by Purdue Global as a work-for-hire" and may not be used, duplicated or distributed unless the university waives its rights to the materials. For anything not owned by Purdue Global as a "work-for-hire," it retains a "perpetual nonexclusive, royalty-free license to use, duplicate and distribute all such copyrightable works for all research and educational purposes."
AAUP's Reichman said in a blog post Wednesday that the four-page agreement is "especially restrictive" and most likely carried over from "how the old for-profit Kaplan U" conducted business. The form, he said, reads as if its purpose were to "protect nuclear secrets."
He said it violates AAUP's 1940 Joint Statement of Principles on Academic Freedom and Tenure, which says teachers "are entitled to full freedom in research and in the publication of the results." They're also entitled to "freedom in the classroom in discussing their subject."
Reichman said he has seen similar arrangements at for-profit higher education institutions, but not at nonprofit ones -- and certainly not in public institutions like Purdue Global, which operates as a so-called public benefit corporation and thus is not subject to open-records laws.
"This is not the way public nonprofit universities operate," he said. "Heck, it's not the way private nonprofit universities operate."
Libby May, a spokeswoman for Southern New Hampshire University, read the agreement and said, "We don't have anything like that here."
Southern New Hampshire is a private, nonprofit institution that enrolls more than 134,000 students, most of them online -- it is one of the largest nonprofit education institutions in the nation, but May said flatly, "We do not ask our faculty to sign nondisclosure agreements."
In an interview, Purdue Global chancellor Betty Vandenbosch strongly challenged AAUP's interpretation, saying that while the agreement's language may be legalistic and possibly confusing, its meaning is clear: faculty own their own copyright-protected content.
But in most cases, she said, several people -- including professors, instructional designers and curriculum managers -- collaborate to produce course materials. To simply grant rights to those materials to one person would be inappropriate, she said.
"What belongs to the faculty member is everything associated with their scholarly work and everything they do in a seminar or in a discussion board," she said. "The only thing that doesn't belong to them is what is in the delivery system."
Reichman said that for online-only education, "everything is in the delivery system," so faculty effectively waive their rights to anything produced for a class. Further, he said, Purdue reserves "the right to use that without compensation and without permission, whenever they so wish."
Vandenbosch said Purdue can't and won't stop faculty from publishing their work outside the classroom. "The reality is, our faculty own their scholarly work," she said.
David Nalbone, a professor of psychology at Purdue University Northwest and vice president of AAUP's Indiana conference, noted that the agreement also requires that ex-employees basically not compete with Purdue for a year, either by hiring former co-workers or soliciting third-party vendors for work elsewhere. They must also agree not to make any "negative statements" about Purdue Global. Nalbone said he'd "never seen a noncompete clause at a public institution before."
Vandenbosch said the provisions are "boilerplate" nondisclosure language that many companies typically use.
Like Reichman, Nalbone said a public research institution requiring faculty to give up rights to their intellectual property is unprecedented, likening the terms to "vacuuming up work" that professors and researchers spend their careers producing.
"Scholarly work belongs to faculty," he said. They shouldn't have to ask an employer for the permission to publish or benefit from it. "We're entitled to our work."
When Purdue acquired Kaplan, he said, the latter "was an online, private, predatory institution. The only two things that have changed, that we can see, is that it is public and that it has acquired the Purdue name. Its pattern of predatory behavior remains -- and that's the main problem."
He added, "This entity is no longer a private entity. It is a public research institution, and it needs to start behaving like one."