Professors With Sexual Misconduct in Their Pasts
Two institutions grapple with how they should deal with revelations of faculty members' histories of sexual misconduct. Court orders reinstatement of one.
The recent wave of years- and even decades-old sexual misconduct cases demonstrates that the past is very much present. But an unusual legal decision in Pennsylvania suggests that the past isn't necessarily prologue.
Last week, a Pennsylvania court affirmed an arbitrator's earlier order that Lock Haven University reinstate a professor of mathematics it terminated over a 28-year-old child sex abuse case. In so doing, it cited the professor's years of service without apparent "impropriety" and state law prohibiting legislation that "deprives an individual of the right to conduct a lawful business unless the regulation has a real and substantial relationship to a valid state objective" -- in this case, public safety.
At the same time, the three-judge panel upheld the arbitrator's decision that the professor, Charles Morgan, may not teach high school students in dual-enrollment courses.
Lock Haven declined comment on the decision.
Revelations, Termination
Morgan's criminal history was revealed in 2016, after the Jerry Sandusky abuse case at Pennsylvania State University prompted background check legislation pertaining to all college and university employees with direct access to children. The law exempted those employees whose access to minors was limited to matriculated and prospective students, except where the students were enrolled in high school, or dual enrollees. The Pennsylvania State System of Higher Education subsequently adopted an even more stringent policy, which the state college and university faculty union challenged.
Morgan, who'd been working at Lock Haven since 2004, had his background checked in response to a temporary legal order that Pennsylvania professors teaching 100-level courses complete a background check. The check turned up a 1990 conviction in Kentucky for sodomy and sexual assault against an 8-year-old boy and another minor. Morgan, who was 19 at the time, was sentenced to five years in prison but was released early after he completed a voluntary therapy program.
Lock Haven put Morgan on leave, pending a fact-finding investigation. According to legal documents, he told the investigator that he'd always done the "right thing" since his conviction, kept his door open during meetings with students and been a "safe member" of the faculty.
The university terminated Morgan. In a dismissal letter, President Michael Fiorentino, who has since retired, said that Lock Haven had based its decision on the fact that Morgan had a "regular and recurring teaching assignment" of 100-level courses in which nonmatriculated minors could enroll, and that he participated in running an annual math competition for high school students. Fiorentino also said that the seriousness and relevancy of Morgan's crimes outweighed any possible mitigation due to the passage of time, according to court documents.
Morgan filed a grievance, with the support of the Association of Pennsylvania State College and University Faculties. He's argued that he hadn't disclosed his criminal record upon his hire because the relevant form at the time asked only whether he had been convicted of criminal charges within the previous decade and whether any criminal charges were pending (he answered no to both, truthfully). And, according to legal documents, there "has been no allegation that [Morgan] engaged in any other instance of sexual abuse or any other impropriety while employed at Lock Haven or at any point after 1989."
The grievance went to binding arbitration, in which the arbitrator challenged Fiorentino's assertion that the gravity of Morgan's crimes outweighed the case for retaining him. While decisions about new hires may be based on the severity of a crime and a related risk assessment, the arbitrator reasoned, decisions about current employees must be based more on objective facts -- namely that Morgan faced no allegations of misconduct since his conviction and that "being in direct contact with dual enrollees is not an essential aspect of his role as a professor."
The arbitrator ordered that Lock Haven reinstate Morgan, with the caveat that he not teach dual enrollees.
Challenging Reinstatement
The state system of higher education sought to void the order in the Commonwealth Court of Pennsylvania, saying that it violated public policy with respect to child safety. But in his opinion affirming the arbitration decision, Judge James Gardner Colins underscored "the fact that over 25 years had elapsed since [Morgan's] crime, his relatively young age at the time of the incident, the fact that he completed a voluntary sexual offender program, and the fact that after being released from prison he completed two advanced degrees at other universities while serving as a tutor and supervisor of graduate students."
Moreover, Colins said, Morgan had worked at Lock Haven "since 2004, was promoted to full professor, attained tenure and received excellent reviews for his teaching and scholarship with no indication that he had ever engaged in any impropriety."
Colins also cited a "long line of decisions" that have invalidated legislation "imposing blanket prohibitions on employment based on past convictions." In Morgan's case, he said, "the arbitrator performed exactly the type of individualized assessment" established by legal precedent as to whether Morgan was "suitable" for continued employment -- determining that, "in light of his exemplary work record, [Morgan's] remote convictions did not reflect on his present ability to perform the duties of his position."
Colins's decision does not mention Morgan by name, but his case is well-known in Pennsylvania and he has filed a related civil complaint against Lock Haven.
The essential question of the case is not whether Morgan's past actions were contrary to public policy or whether his termination forwarded public policy, Colins wrote. Rather, it's whether public policy would preclude the enforcement of the arbitration award and force the state board and Lock Haven to "breach their legal obligations or public duty." The answer, Colins said, is no.
Morgan did not immediately respond to a request for comment through his lawyer, nor did his faculty union.
Revelations, Resignation
The case contrasts somewhat with that of another former professor at the University of California, Irvine, against whom allegations of past child sex abuse recently surfaced.
Ron Carlson, author and professor of English, resigned from Irvine last month after the Hotchkiss School, a private boarding school in Connecticut where Carlson taught from 1971 to 1981, released an independent report naming him as one of seven faculty members accused of "substantiated reports of sexual misconduct."
According to the report, prepared by the law firm Locke Lord to address allegations of abuse at Hotchkiss, Carlson was a "dorm parent" and a professor of English to a female high school student in the mid-1970s. Carlson did not participate in the investigation, but the unnamed former student said she found him "charismatic" and "sort of a father figure" at the time.
One evening, she said, Carlson left a note inviting her to tea in his dorm apartment. He allegedly kissed her at the end of the period, after which the student said she avoided him for several days. Carlson sought her out to kiss her again, and he "kissed and fondled" her for the rest of the school year, she said. When Carlson became ill and missed work, the student said she wrote him a letter. Carlson later allegedly told the student that his wife had read the letter, and that she should approach the wife to "tell her the truth." The report said she spent the rest of the year "terrified" about what Carlson's wife might do.
The student said she met with Carlson years after she graduated to confront him, and that his did not deny abusing her but rather blamed his behavior on drinking.
One faculty witness told investigators that after she graduated, the student had disclosed to him that Carlson had given her an unwanted kiss. A friend and former classmate of the student's also said the student had shared allegations of misconduct with her. "Many" other classmates reported hearing rumors of sexual misconduct and noted an unusually close relationship between Carlson and the student at the time.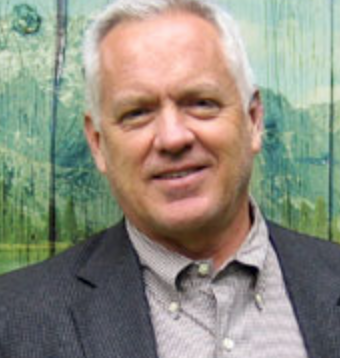 Michael Szalay, chair of English at Irvine, shared news of Carlson's departure with the department in an email obtained by the Los Angeles Times, saying, "He had been mulling this course of action for some time, and the decision was his, and his alone." Szalay, who did not cite a specific reason for the decision, said that Carlson "has been an integral part of our department for many years, and his extraordinary generosity and diligence have shaped our renowned M.F.A. program especially in countless ways … Please join me in wishing him the very best in his future endeavors. Ron, you will be missed."
The university said in a statement that it first heard about the Hotchkiss report through news reports, and is "disturbed by the conduct it described. Upon learning about the report, we accepted Professor Carlson's immediate resignation. There have been no formal reports of similar conduct during his employment." Carlson came to Irvine in 2006. Before that he taught at Arizona State University.
Carlson's and Morgan's cases differ in obvious ways. Most significantly, Morgan served jail time and Carlson's alleged crime was never reported until recently. But both raise questions about how universities should deal with revelations about faculty members' past misconduct. Carlson appeared to make the decision for Irvine, while Morgan, backed by his union, successfully argued that he is no longer a threat to public safety.
You may also be interested in...
Today's News from Inside Higher Ed
Inside Higher Ed's Quick Takes