You have /5 articles left.
Sign up for a free account or log in.
Courtesy of the University of Missouri
Kelsie Wilkins was a freshman at the University of Missouri at Columbia in the fall of 2015, when protests about the racial climate on campus vaulted the state flagship into the national spotlight.
Several times that fall, black students reported having racial slurs hurled at them. They criticized what they believed to be administrators' inadequate response to those incidents. In October, protesters from a group called Concerned Student 1950 -- a reference to the year the university admitted its first black student -- blocked a car carrying the University of Missouri System's president, Tim Wolfe, during a homecoming parade. Wolfe did not get out of the car to speak to protesters, and he later issued an apology for the way he handled the incident. He would continue to struggle to communicate with protesters.
Concerned Student 1950 issued a list of demands including Wolfe's removal as president. A graduate student, Jonathan Butler, started a hunger strike in early November. Days later, black players on the university's football team said they would stop taking part in activities until Wolfe was removed. Protesters camped out on campus, infamously leading to clashes with members of the media. On Nov. 9, Wolfe and the Columbia campus's chancellor, R. Bowen Loftin, resigned.
Soon after the leaders stepped down, several threats swept across the campus. Wilkins remembers one in particular, a posting to the anonymous social media platform Yik Yak threatening to "shoot every black person I see." Police arrested a man who would eventually plead guilty to making a terroristic threat, but tensions were still high on campus.
Wilkins recalls attending a sociology class two days afterward, an 8 a.m. lecture normally attended by about 200 students. Roughly 50 students were in class that day, all sitting in the first few rows. The professor looked up every time someone walked into the room.
In the middle of class, the professor stopped to say he was struggling with the situation. No one should stop students from getting an education, Wilkins remembers him saying. But since he was a black professor, he worried he was putting students in harm's way. He asked students to let him know how they were feeling in the upcoming weeks.
As a first-year student, Wilkins was thinking about how much longer she had on campus -- weeks until winter break, and then three and a half years after that. But having a class with that professor helped.
"Being in a class with a professor who looked like me, I could relate," she said. "My friends could go in and talk to him and be like, 'This is crazy. What is this?'"
Wilkins, a journalism major, went on to become the president of the Legion of Black Collegians at Missouri. She agreed to revisit that charged time and to review the changes that have taken place since, but said that she was speaking strictly as a student and not as the president of the organization.
"We are the last bulk of students that truly understand what it was like to either be a part of the movement, be allies of the movement, activists, advocates or just people who watched it occur," Wilkins said. "I think these are things that we, especially students of color on this campus, grapple with on the daily. What has changed? What hasn't changed? What do we want to change?"
On one hand, it's easy to list the ways the university and system have been revamped. New leaders are in place at the system office and on the Columbia campus. The university system hired its first chief diversity, equity and inclusion officer in 2016. Intense outreach efforts have started to try to rebuild relationships with constituencies across the state of Missouri.
It's also simple to list the ways the university has struggled from a financial, enrollment and public relations perspective. Both university and system slogged through rounds of cost-cutting. Total enrollment at Columbia fell by almost 13 percent, or 4,500 students, between the fall of 2015 and the fall of 2017. The institution continues to draw criticism both from those who believe it mishandled the events of 2015 by giving protesters too much leeway and from others who feel it could do more to change in the protests' wake.
Far more difficult is saying whether the university and system will ever be healed after some of the most divisive issues facing American society were laid bare on its campus. There can be little doubt that it has become a focal point in the political arguments, media narratives and institutional policy questions playing out across the country -- during the 2016 U.S. presidential campaign Russian bots sought to spread false information about what happened at Mizzou in 2015, according to researchers. Politicians, including then candidate Donald Trump, have piled on to the university. Last year, a former faculty member and lecturer at the university penned a column saying no real change will be possible until the university stops viewing the issues at hand through the lens of damage control.
"There is a contest over the narrative in higher education more generally that folks used our story to move," said Ben Trachtenberg, an associate professor at the University of Missouri School of Law who chaired its Faculty Council on University Policy from 2015 to 2017. Mizzou is now being used as an example of a national debate over whether universities are hostile to free speech or open to a broad diversity of unpopular views, he said.
It isn't the only way Mizzou in 2015 became a focal point for broader societal tensions.
"Public universities have a mission that makes them particularly susceptible to this tension," Trachtenberg said. "You have completely legitimate demands for greater racial inclusion and racial justice and the potential for backlash from taxpayers who fund the university."
The university's administration broke under the weight of those racial tensions, student protests and leaders who struggled and stumbled as they tried to respond. Today, as new leaders try to put the pieces back together, their successes and failures remain under a large, public microscope.
A Breakdown in Leadership
Trachtenberg published a paper this summer evaluating the details surrounding the 2015 protests and the ways the university mishandled the situation. In the paper, which is forthcoming in the Kentucky Law Journal, he argued that the University of Missouri isn't unique among U.S. higher education institutions in struggling with race relations but that a set of leadership failures combined to make bad results unavoidable. He also argued other universities can learn from Missouri's mistakes.
The problems Trachtenberg identified began with acrimony between the system's former president, Wolfe, and the former chancellor at Columbia, Loftin, as well as deans who disliked Loftin. When Wolfe and Loftin should have been coordinating their response to student protesters and creating a strategy for diversity and inclusion, the system president was instead considering whether to fire the chancellor, Trachtenberg wrote. While students protested on the quad and complained of being ignored by university leaders, deans in Columbia were "in open revolt against their boss."
Although the situation required quick action, the university and its leaders moved slowly, Trachtenberg wrote. Top leaders did not speak with a unified voice on important matters, while members of the Board of Curators and the system president's office did not make use of resources and information at hand. For example, Wolfe did not have administrators in place who could communicate informally with protesters, and he had discouraged curators from speaking with employees on campuses, cutting off important lines of communication.
Trachtenberg's paper serves as an effort to dispel what he sees as myths about the 2015 protests, an attempt to offer advice to student protesters and a set of lessons for university leaders. In the future, campus leaders will be expected to provide enough progress on racial justice to avoid the sort of events that rocked Missouri in 2015, he wrote.
"Minority students must maintain the ability to credibly threaten costly unrest, even if they -- like workers who know the strike fund has precious little money -- generally have no desire to occupy lawns, boycott games, or otherwise miss out on their normal college experiences," Trachtenberg concluded. "Meanwhile, university leaders must have the backbone needed to say no to unreasonable demands, and even to say 'not now' to some perfectly reasonable demands that cannot be satisfied in this year's budget. Yet administrators must also strive to say yes when they can, even when it seems hard and when other priorities intrude. They can tell student activists to 'wait' only for so long."
Not everyone agrees with Trachtenberg's takeaways, or his characterizations of officials' actions. Loftin says his administration engaged students on the issue of racism soon after a grand jury decided not to indict the police officer who shot and killed teenager Michael Brown in the St. Louis suburb of Ferguson, Mo., in 2014.
During a public forum after that decision, Loftin was surprised to hear students talking not about Ferguson or Michael Brown, he said during a recent telephone interview. They talked instead about their own experiences at the University of Missouri, their own anxiety and their own fear.
"One after the other, it was incredible," he said. "I sat there and listened, and I took copious notes on my iPad during the meeting because I just couldn't digest all of this. It was such an incredible outpouring of emotion from these students. It really opened my eyes for the first time. I'd been blinded."
Administrators went on to hold town halls and smaller meetings through 2015 with students, including those who organized protests, according to Loftin. He tried to make clear to students that administrators shared most of their goals, he said. In October 2015, the university announced that all entering freshmen would be required to take part in online diversity training.
But students were not happy with the speed at which changes could take place, according to Loftin. Concerned Student 1950 wanted black faculty and staff members to make up 10 percent of Missouri's employees by 2017-18. That kind of hiring doesn't happen overnight, said the former chancellor.
Students didn't feel Loftin took their concerns seriously, according to Maxwell Little, a founding member of Concerned Student 1950 who was a graduate student in 2015 and went on to earn his master's degree in educational leadership and policy analysis from the university.
"We just kept having meetings after meetings and forums, and nothing was happening," Little said. "At the end of the day, they were all just talk."
The faculty was not prepared for the escalating concerns about race and racism, according to Craig Roberts, a professor in the university's division of plant sciences who chaired the Faculty Council from 2013 to 2015. Faculty members were majority white and did not have a good grip on racism or racial discrimination, he said.
In retrospect, Roberts would do things differently.
"When you see students who are starting to express group anxieties and even pain, that has got to be moved to the top of the list and addressed quickly," he said. "Timing is important."
Loftin called for continued reflection and for leaders to learn from the events. Today, he remains a professor in Missouri's physics and astronomy department.
"I do care about this university," Loftin said. "I think it needs to continue to examine itself. I think there are still serious issues here if you dig down beneath the surface."
'We are Addressing the Issues'
The University of Missouri's Board of Curators appointed Mun Choi as the system's president in late 2016. Choi, who had been provost and executive vice president at the University of Connecticut, officially started on March 1, 2017. Then in August of that year, Alexander Cartwright became chancellor at the University of Missouri at Columbia. He had been provost and executive vice chancellor at the State University of New York.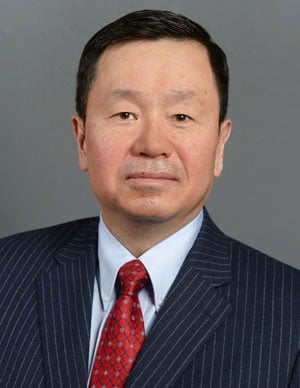 In contrast to accounts of the broken relationship between Loftin and Wolfe, the new leaders at the university system and its flagship campus say they've prioritized open lines of communication with one another.
Listening to Missouri residents' concerns, changing perceptions about the university and getting enrollment back on track have also been key priorities, Choi said.
Parents who visited the Columbia campus were saying they were surprised how nice it looked given the violence that occurred in 2015. But the protests were peaceful, and no violence took place. University leaders theorize people saw scenes of violence breaking out in Ferguson around the same time as tensions started escalating in Columbia and may have conflated the two sites, even though they are more than 100 miles away from each other.
"That was a perception that we had to address," Choi said. "There was no violence on the campus and there was no property damage."
Meanwhile, state lawmakers and alumni told administrators that the university no longer represented their values or the values predominant in the state of Missouri. Many felt leaders hadn't been engaged enough with students and hadn't taken action to prevent the protests from taking place, Choi said.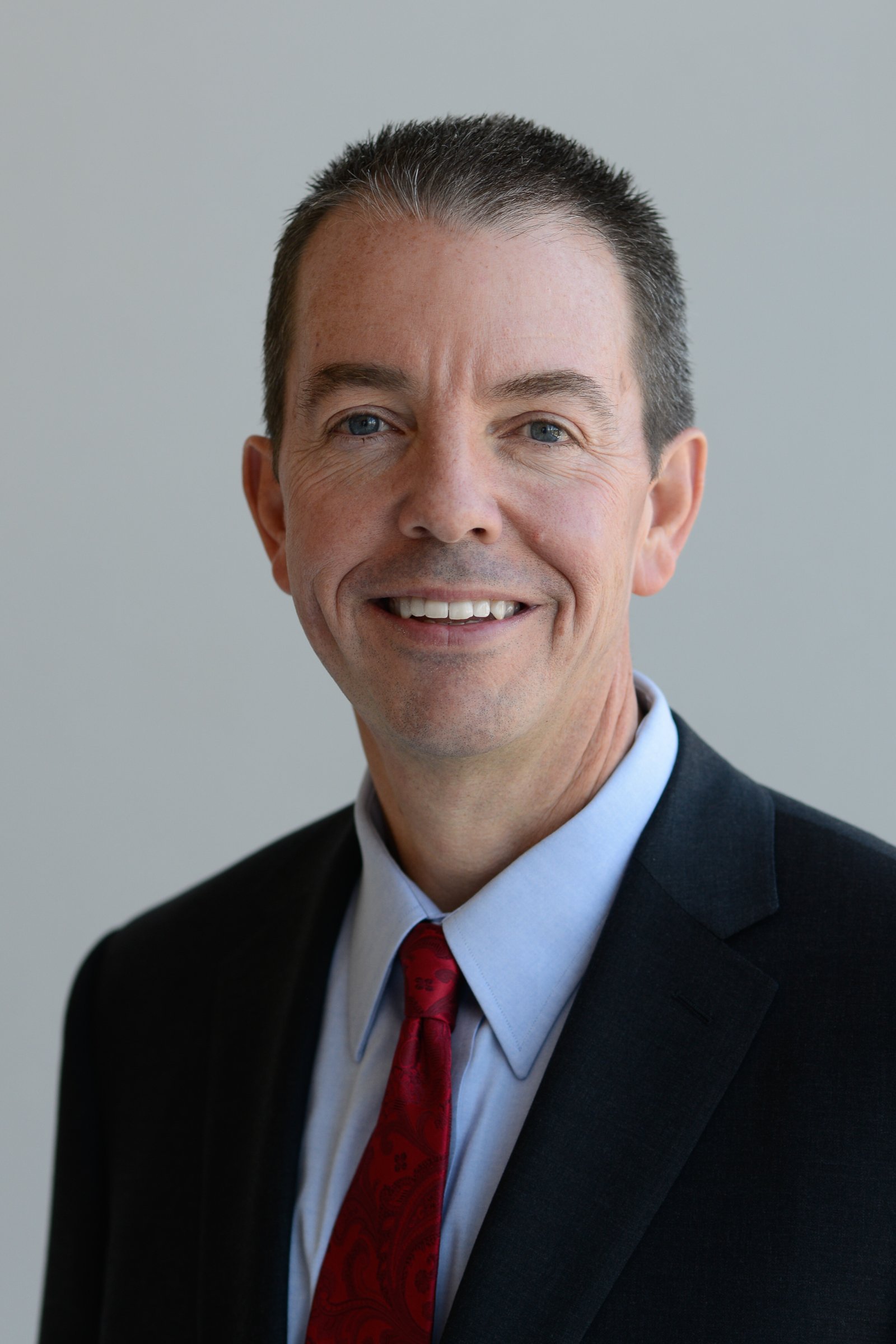 To rebuild trust throughout the state, the system turned to the University of Missouri Extension, a partnership of the university system's different campuses and the historically black public land-grant Lincoln University. In 2016, Marshall Stewart joined the extension as vice chancellor. He was formerly director of college leadership and strategy at the North Carolina State University College of Agriculture and Life Sciences. Since then, he has visited over 100 of Missouri's 114 counties, he said. He's listening and working to make sure residents feel comfortable sending their sons, daughters, grandsons, granddaughters, nieces and nephews to the university. Part of that outreach is letting state residents know the university wants to respond to challenges they face in their communities. It wants their ideas for agricultural research, development projects or other community priorities.
After polarizing racial protests, some might guess black and white Missourians would have different feelings about the university. But Stewart has heard a common narrative of frustration and uncertainty whether he is visiting a predominantly white part of the state or regions with larger African American populations, or large Latinx populations. Residents want the university to focus on issues such as growing the economy, work-force preparation and raising educational attainment, he said.
"You have to give some space for people to vent that information," Stewart said. "Don't get into a back-and-forth. I had, probably, a license to do that because I wasn't here in 2015, so they gave me a little bit of a chance, and I'm very appreciative for that."
Even if constituencies off campus may want the university to focus on work-force development, some on campus remain concerned about the racial climate. It is a priority, too, leaders say. They point to the creation of a program called Citizenship@Mizzou in 2016. It's a two-part interactive program for incoming undergraduate students at Columbia designed to prepare them to think critically about a campus filled with people from diverse backgrounds.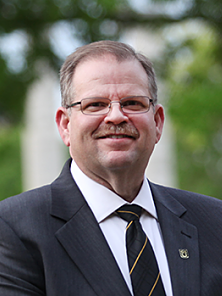 "We continue to think about how we can expand a lot of those activities," Cartwright said. "One of the compacts that we have is inclusive excellence. And we talk a lot about the need to diversify faculty and staff."
Also in 2016, the university system hired Kevin McDonald as its first chief diversity, equity and inclusion officer.
Discussions with students of color and activists have been important since many felt they hadn't been engaged on campus in the past, McDonald said. Yet he was careful that the administration not be seen as controlling the conversation. Today, he says, he stays in touch with several members of Concerned Student 1950.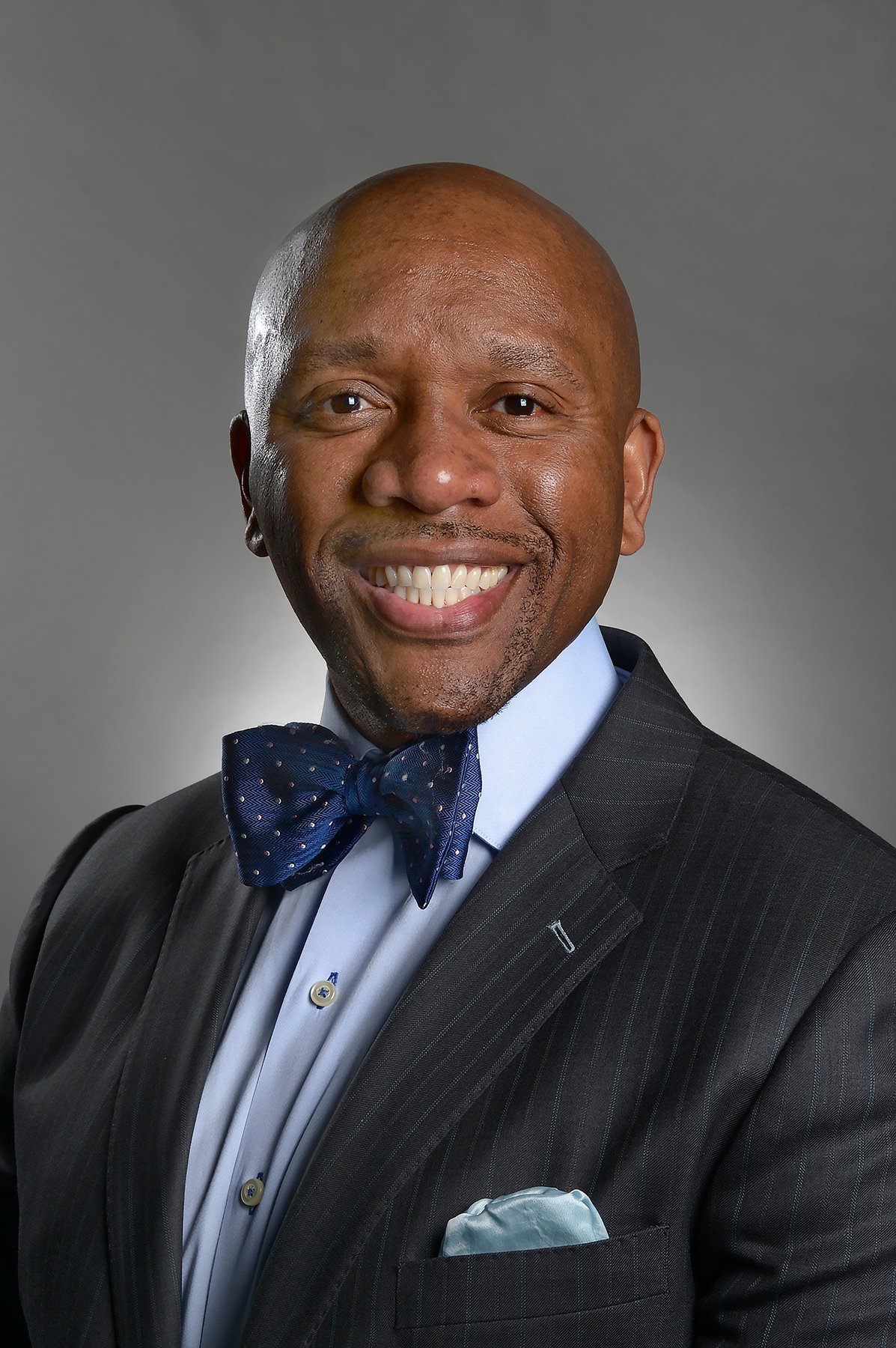 McDonald is frank about saying he was unsure about taking the job. But when he interviewed, he felt the community was committed to moving forward.
"I feel much better today than I did in June of 2016," he said. "I think we have a tremendously engaged campus."
Setting aside talk of engagement and changing perceptions, data show uneven demographic change at the Columbia campus. From 2015 to 2017, the portion of white faculty members declined from 74.8 percent to 72 percent. But the population of black and African American faculty members over all only inched up from 2.8 percent to 3.3 percent. Just 65 of the university's 1,969 tenured, tenure-track and non-tenure-track faculty were identified as black or African American in 2017 in a university data set.
About 22 percent of black faculty had tenure, and 42 percent were on tenure track. In comparison, about 44 percent of all faculty members had tenure, and 14 percent were on tenure track.
Meanwhile, African American students have fallen as a percentage of the Columbia campus's total student population. African American students made up 7.2 percent of enrollment in 2015 but just 6.7 percent in 2017. Black or African American residents were about 11.8 percent of Missouri's population in 2017, according to U.S. Census Bureau estimates.
The university lost thousands of students overall in the years following the protests. In the fall of 2015, just over 27,800 undergraduates enrolled. Freshmen attending college for the first time numbered 6,191. Total enrollment counting graduate and professional students was just above 35,400.
In the fall of 2017, the campus enrolled about 23,800 undergraduates and 4,134 freshmen attending college for the first time. Total enrollment had dropped to 30,870 -- a decline of about 13 percent.
Early indicators show some enrollment markers creeping back up this year. The freshman class numbered nearly 4,700 students as of August, up 13 percent year over year.
Nonetheless, the recent enrollment declines have been particularly problematic because the university had been adding more students in order to help balance budgets in the face of declining state funding. In June of 2017, Choi laid out a series of budget cuts, employment eliminations and reallocations across the system. A year later, Cartwright announced the elimination of 185 positions and $45 million in costs as the University of Missouri sought to close a $49 million gap in the 2019 fiscal year's budget.
Officials said this summer's cuts were driven in large part by investing in such things as scholarships and graduate student support. But criticism still poured in, with a particularly scathing editorial in The Wall Street Journal arguing that "indulging protestors can be expensive," and that "apparently fewer parents want to send their kids to a school where activism eclipses academics."
That prompted the chair of the university system's Board of Curators, David Steelman, to respond via a letter saying that the Journal was "perpetuating a narrative that erodes higher education."
"Were mistakes made?" Steelman wrote. "Yes. Are the individuals responsible still leading MU? No. And obviously, the institution paid a price for those mistakes. But we have new leadership and have affirmed our commitment to free speech."
Protests will happen at "any great university," Steelman said in a recent telephone interview. But he said the national perception of the 2015 protests was inaccurate because much of the press coverage got it wrong.
"Almost all of the articles were written with an agenda or perspective in mind," he said. "Either it was written by those individuals who wanted to write an article that Missouri had particular racial problems, or, on the other side of the philosophical fence, from a perspective that the University of Missouri was a leftist bastion that was run by the students."
Steelman believes trust needs to be rebuilt between administrators and faculty, between different departments and between different colleges.
"My goal as board chairman is that when my tenure is done, I hope we have a faster, more nimble way of decision making, and I hope we have deeper trust throughout the university, internally and externally," he said.
Students and activists, however, say not every change since 2015 has been positive. In 2017 the Columbia campus put in place revised protest policies that some saw as targeting tactics protesters used in 2015. Notably, the policy said camping was not permitted on university grounds except in certain circumstances.
"Really explore the protest policy," said Little, a founding member of Concerned Student 1950. "What does that do to freedom of speech in higher education? What does that do to students' right to assemble and to assemble effectively and to create change?"
Little said he would like to see the university come out with an antiracist policy or an anti-hate speech policy.
A university spokesman replied that the system affirmed its commitment to freedom of expression in 2017. He pointed to a statement saying in part that the university may restrict expression "that violates the law, falsely defames a specific individual, constitutes a genuine threat or harassment, unjustifiably invades substantial privacy or confidentiality interests, or is otherwise directly incompatible with the functioning of the university."
The statement also says that freedom of expression does not "create a privilege to engage in discrimination." It also says the university "may reasonably regulate the time, place, and manner of expression to ensure that it does not significantly disrupt the university's ordinary activities."
Speech policies and administrators' actions in the wake of the protests remain a major point of concern for Little.
"I don't think they reacted, necessarily, to move in a progressive manner to address issues of racial intolerance," Little said. "I think the university is just trying to move forward without actually addressing the core issues that were brought up."
Asked whether some parts of the institution were making good-faith efforts on initiatives such as hiring faculty members of color, Little declined to comment because he was not familiar with recent data. But Little said he knows McDonald has been working to recruit and retain faculty members of color throughout the university and that McDonald has worked on initiatives with St. Louis public schools to bring students of color to the University of Missouri.
"There are some great things going on," Little said. "I just think they are not getting publicized."
Choi maintains the university is taking the challenges head-on.
"We are addressing the issues," he said. "We are not going to let up on our commitment to make sure that students, faculty and staff feel valued and included."
So where, exactly, does that leave the University of Missouri in 2018? Even with new leaders, it remains a public lightning rod. Even after a slate of policy changes and new attention paid to student concerns, some still wonder how much has truly changed -- how much it is turning the page versus papering over issues.
Some university leaders are genuinely trying to put improvements in place, said Wilkins, the senior who remembered the protests in her freshman year. But students aren't in the room for every decision, and earning student trust is hard.
No one party will ever be able to say with full authority whether the university has recovered or progressed enough. Students graduate. Administrators and board members turn over. Faculty members come and go, too, or move in and out of various leadership positions.
None of those parties has a monopoly on perceptions of the place, on the narrative.
"It's always difficult to get the entire story of a movement because there are very few people who are there from the start to the finish," Wilkins said.