You have /5 articles left.
Sign up for a free account or log in.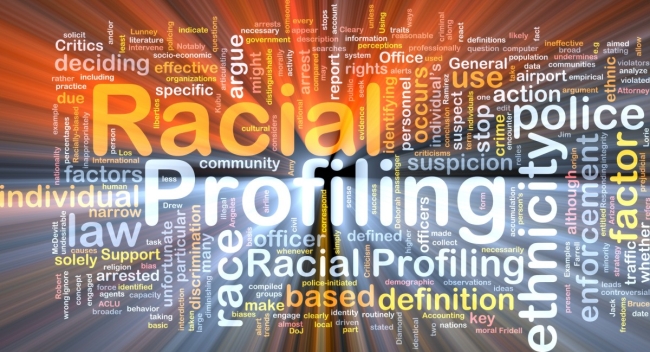 On Friday morning, the tip line at the University of Massachusetts at Amherst received an anonymous call:
"A gentleman, African American, bald, red/white pinstripe shirt, dark khakis, large duffel bag on the right shoulder, hanging off a strap, very heavy hanging on the ground, seemed very agitated, walking up the ramp, into Whitmore [a campus building]. I thought I would send that information if someone could go and check, because he seemed like a very upset young man walking into that building."
There was, in fact, an African American man walking into Whitmore at that time. He worked there, and has worked there for 14 years. His normal morning routine is to work out and then walk, with his duffel bag, to his office. He works on disability student issues.
UMass police were dispatched to the building, located him as someone fitting the description in the call, and spent time questioning him before determining that he posed no threat. While he was being questioned, the police blocked access to the building.
The Massachusetts Daily Collegian, the student newspaper, broke the story. Reginald Andrade, the man, told the Collegian that this was a case of racial profiling. "No one else gets racially profiled in my office, just me. I'm the only black male who works in our office."
Chancellor Kumble R. Subbaswamy released a statement to the campus on Monday in which he confirmed the incident and provided the text of the anonymous call.
"This voice mail raised immediate public safety concerns based on the behavior described in the message," he wrote. He said that UMass police responded to the call, "as is standard practice."
But Subbaswamy added that he realized that there may be more issues at play.
"We hope that the anonymous tip that precipitated this incident was well-motivated to protect public safety. But we also know that racial profiling, whether intentional or not, occurs and that it corrodes our efforts to ensure a welcoming living, learning and working environment for every member of our community," the chancellor wrote. "For our community, this a difficult matter. We are living at the intersection of two very trying issues. We must all do our part to respond quickly to perceived threats of potential violence on campus, and we must build an inclusive community that respects everyone and rejects profiling."
The incident at UMass is among a number in the last year in which black people (and other minority individuals) have faced police questions prompted by calls to the campus police when these individuals weren't doing anything remotely wrong.
In July, at nearby Smith College, a call to police about a black woman looking "out of place" led the campus police to question a black student who was eating her lunch. Smith is investigating the incident. Details on the campus response may be found here.
At Colorado State University in May, the police were called on two Native American students who were visiting campus for an admissions tour. The woman who called the police said that the brothers "really stand out." They were found to be doing nothing wrong.
Also that month, the police responded to a call to ask a black graduate student at Yale University why she was taking a nap in a common room in her dormitory.