You have /5 articles left.
Sign up for a free account or log in.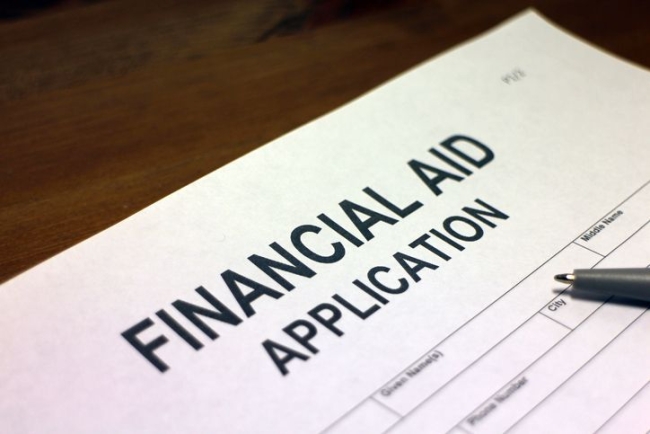 Many scholarships, grants and other financial assistance given to low-income college students are usually offered on the premise that those students are already receiving federal aid to help pay tuition.
But a growing number of colleges are finding more low-income students are being flagged by the Department of Education during the bureaucratic process of verifying income eligibility for federal aid, and that those students are not completing the application process as a result. College administrators are concerned that much-needed aid is being left on the table by frustrated and discouraged students who've given up on the cumbersome process of applying for financial aid.
Financial aid experts call this retreat "verification melt," and many college administrators fear their neediest students may ruin their chances of earning college degrees and improving their long-term economic prospects.
"How many times does a student or parent have to repeatedly prove they are poor," Michael Bennett, associate vice president of financial assistance services, at St. Petersburg College in Florida, said in an email. "Verification for our lowest-income students is a barrier to access, and when aid is delayed because of excessive verification, access may be denied. Is this what we want?"
The Department of Education sets out to verify the eligibility of about 30 percent of all federal aid applicants during each application cycle for the Free Application for Federal Student Aid, commonly referred to as FAFSA. The department reached that goal in 2017. Approximately 27 percent of applicants were selected for verification this year.
It's not clear how many of those selected applicants claimed a zero "expected family contribution," or $0 EFC, to help pay for college. Department officials would not discuss the specifics of the verification algorithm with Inside Higher Ed, and there was no data available from the department that was specific to students who have a $0 EFC. However, financial aid administrators are seeing increases in the numbers of low-income students that are being selected for verification.
Karen McCarthy, a director of policy analysis at the National Association of Student Financial Aid Administrators, said the Education Department has traditionally been hesitant to publish data on the number of students with the lowest expected family contributions selected for verification.
"Verification selection has hovered around 30 percent, which we maintain is higher than it needs to be for FAFSA completion," she said.
McCarthy said it's more common for low-income students to be selected for verification than students who are not eligible for federal student aid. This may eventually change now that the Education Department is using a new verification computing model for the 2019-20 cycle that is expected to be more effective at targeting applicants for verification, according to department officials.
In the interim, however, low-income students appeared to be disproportionally singled out for verification. At St. Petersburg, where the two-year institution has a significant number of nontraditional and first-generation students, Bennett said 37 percent of students, on average, were selected for verification over five years. Forty-seven percent of students eligible for Pell Grants, the primary federal need-based aid, were also selected from 2015 through this year.
The number of $0 EFC students selected for verification increased at the college from 40.1 percent in 2017 to 50.2 percent 2018. The five-year average for applicants with a $0 EFC is 36 percent and 8 percent for non-Pell-eligible students, Bennett said.
"I understand the need to be good stewards of Pell Grant funds," he said. "My sense is a closer collaboration between campus aid practitioners and department staff could reduce the current verification burden."
Northern Virginia Community College also had slight increases in students selected for verification. In 2017, 8,660 students with $0 EFC were selected for verification, or about 21 percent of all FAFSA applicants, compared to 7,526 students -- 18.4 percent -- in 2016.
Those increases were not very surprising, Joan Zanders, director of financial aid at NOVA, said in an email. However, she was concerned about the high number of students selected for verification who failed to complete the process -- 4,320 students, or 49.9 percent, in 2017. Also worrisome was the 50.2 percent of $0 EFC students selected for verification who did not receive federal student aid last year.
The long-term implications of verification melt can be far-reaching. A research brief released in April from the Wheelhouse Center for Community College Leadership and Research at the University of California, Davis, School of Education found that nearly 71,000 California community college students, or more than 20 percent of the state total, qualified for federal aid but did not receive the Pell Grant. The researchers concluded the state's two-year students missed out on approximately $130 million in a single semester.
"By strengthening financial aid advising and removing unnecessary barriers, we can connect low-income students to resources that help them stay on track to degree or transfer," the researchers wrote.
California Community Colleges chancellor Eloy Ortiz Oakley called the findings "a call to action."
The National College Access Network estimates 50 percent of low-income students are selected each year for verification and 22 percent of them, or 90,000, will give up on applying for financial aid.
There are a number of other barriers that may prevent a flagged student from completing the application process, Zanders and others said.
"We know we have a certain percentage that selects NOVA as one of several colleges and might choose not to complete verification here," she said. "Or they are afraid they have done something wrong by being selected and walk away."
Complicated family structures that may make financial verification challenging are also a problem, as is providing incorrect information that can't be verified, she said.
"The data certainly tell me where we need to concentrate more resources," Zanders said.
Student aid advocates have been asking for more transparency about the filing process to make it more accurate and targeted. Over the last 10 years, colleges and the federal Department of Education have been working to make filing the FAFSA easier for students, McCarthy said.
As part of that process, McCarthy said, officials involved are asking themselves, "Is this process actually doing what we want it to be doing, or is just making people jump through hoops and putting extra work on families and institutions to verify information that doesn't change the dollar amount?"
Applying for federal aid often requires students to provide their or their parents' tax returns to every college to which they've applied, said Kim Cook, executive director of the National College Access Network.
"Many of our students think when they get a verification notice that it's some kind of ineligibility notice," she said. "It's very frustrating for us as access and success advisers to get students to be aware of financial aid at the federal, state or institutional level, get them to complete the FAFSA, and then face this back-end burden that is actually harder than the FAFSA itself."
Some institutions serving large populations of students eligible for Pell Grants have told officials at the National Association of Student Financial Aid Administrators that more than half of the students flagged for verification saw no change in their EFC amounts, while other students saw their EFC amounts decrease. McCarthy said NASFAA is asking colleges to run their data to determine if there were significant changes to eligibility after verification.
Meanwhile, flagged students waiting to have their financial aid application information verified may also lose out on "first come, first served" state aid that relies on FAFSA data, Cook said.
"These students might have pulled off going to school and enrolling without a Pell Grant," she said. "And in our experience, that is unfortunately not sustainable."