You have /5 articles left.
Sign up for a free account or log in.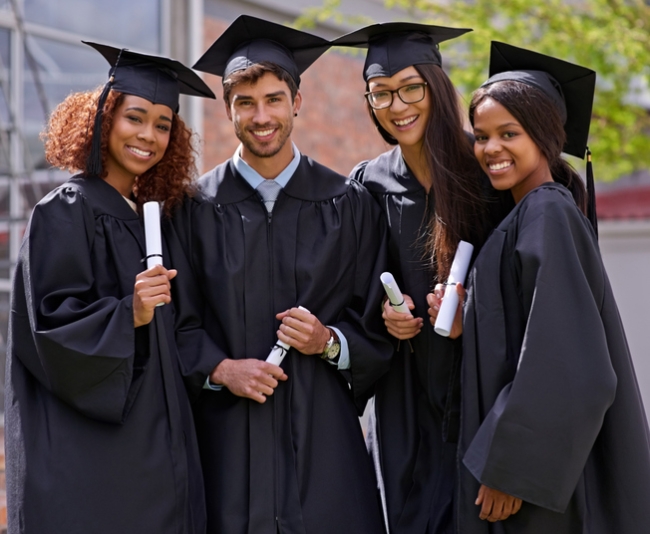 A growing number of public universities are becoming less affordable and accessible for low-income students and people of color, according to two new reports released today.
In its report, New America found that more than half of the 600 public universities it examined expect the neediest first-year students to pay more than $10,000 to attend, which equals more than a third of their families' yearly earnings.
About 8 percent of public institutions expect low-income families to pay more than $15,000 a year, according to the report.
"The story has gotten worse and worse at publics, and a growing number of them are using the enrollment management techniques used at private universities," said Stephen Burd, a senior policy analyst with New America's education policy program.
The second report, from the Institute for Higher Education Policy, examines persistent racial and socioeconomic gaps in access and graduation at six flagship universities in the Midwest: Indiana University, Bloomington; Ohio State University; the University of Illinois at Urbana-Champaign; the University of Michigan, Ann Arbor; the University of Minnesota, Twin Cities; and the University of Wisconsin, Madison.
"Flagship universities bear an unmatched responsibility to provide exceptional educational opportunities to state residents," Michelle Asha Cooper, IHEP's president, said in a written statement. "As our college-going population becomes increasingly diverse, these premier institutions must be catalysts of social and economic mobility for state residents, while boldly disrupting existing racial and socioeconomic inequities."
All six of the universities highlighted in the IHEP report fell into the category of having low Pell Grant populations and offering a low net price. For example, UW-Madison has a 14 percent Pell population and a net price of about $7,600.
Burd said New America found that in 2010, only 34 percent of public universities had an annual net price of more than $10,000. But that figure increased to 52 percent in 2015. (Net price is the amount students pay after all grant and scholarship aid is deducted from the listed price of all tuition and fees.)
One reason for the inequity, said Burd, is that public universities are seeking more revenue from out-of-state and international students.
Another is their quest to be at the top of U.S. News & World Report rankings, he said.
"They want to get students with the best SAT numbers and better grade point averages," Burd said. But often the high school students who can afford to hire tutors for standardized tests come from wealthier families, he said, and the K-12 system is just as inequitable.
Mamie Voight, vice president of policy research at IHEP, said institutions are increasing the number of underrepresented minorities in attendance, but those increases are failing to keep pace with the changing demographics of the Midwest.
The report found a 10-percentage-point gap between the number of minority first-year students at the University of Michigan and the number of students from racial minority groups who are graduating from the state's high schools. There is also a 23-percentage-point gap in access between low-income students at the university and low-income students at other institutions in the state.
A spokesperson for the University of Michigan pointed to a news release the institution released Tuesday, which said 26 percent of in-state undergraduates paid no tuition this fall under a new initiative called the Go Blue Guarantee, which offers four years of free tuition to full-time students with family incomes of up to $65,000 per year.
The university also said diversity is increasing on campus. "Of the 6,403 new freshmen who are U.S. citizens or permanent residents, 949 are underrepresented minorities that make up 14.8 percent of new freshmen," according to the university.
Robert McMaster, vice provost and dean of undergraduate education at the University of Minnesota, criticized the IHEP report for not including the sizable Hmong population as part of the institution's efforts to increase diversity.
The IHEP report detailed a seven-percentage-point gap between black, Hispanic and Native American first-year students at the university compared to those who are graduating high school in Minnesota. The report did not include Hmong or other Asian American students.
McMaster said the university also moved to "ban the box" last year despite the report saying that they didn't. (Banning the box means applicants don't have to disclose or provide an explanation of any past criminal convictions.)
The IHEP report also criticized Minnesota for considering legacy status as part of its admissions process, by giving preferences to students with familial ties to the institution. McMaster challenged that claim, however.
"Legacy is a really weak secondary characteristic," he said. "Students do not get in here because a parent went here."
McMaster said the university is mindful that it's trying to attract a diverse student body, and it offers aggressive financial aid to support low-income students.
"We know, as with our peers, there is work to be done and we shouldn't be happy until those gaps are zero," he said.
A significant number of public universities got high marks from New America for serving low-income students and providing need-based aid.
The report, for example, highlights Rutgers University, Newark, where 53 percent of the student population receives federal student aid and the net price is about $7,800.
"Higher education has been the route to a better life, and we are concerned that route is closing down," Burd said. "More and more we have a two-tiered system where low-income students go to community colleges and for-profits … community colleges are great, but the outcomes are not always the best, and we believe a public, four-year higher education should be accessible and affordable for all."