You have /5 articles left.
Sign up for a free account or log in.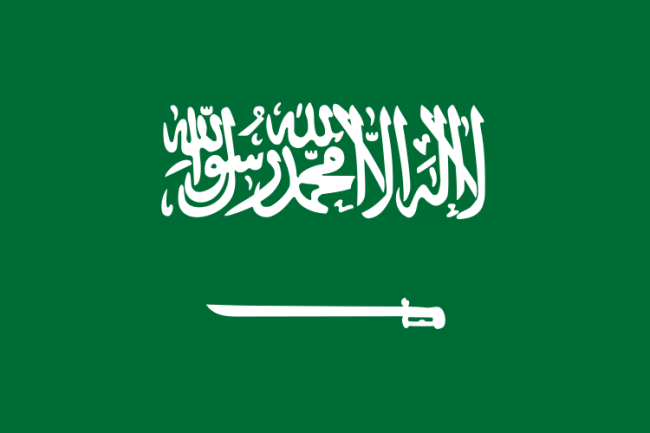 Ties between American colleges and the Saudi Arabian government or universities are under more scrutiny than ever following the killing of Washington Post journalist and Saudi dissident Jamal Khashoggi at a Saudi consulate in Turkey last month.
Several institutions, most notably the Massachusetts Institute of Technology, have said that they're reviewing their Saudi ties in the wake of the killing, which many observers believe would not have been carried out without the approval of Saudi Arabia's de facto ruler, Crown Prince Mohammed bin Salman.
At the same time, some in higher education have defended their partnerships with Saudi counterparts as something to be encouraged, and cautioned against pressure to withdraw from collaborations involving the kingdom.
American university ties with Saudi Arabia take a variety of forms. They include lucrative research collaborations with Saudi universities or companies, fee-for-service consulting relationships in which American colleges assist in the development of new Saudi higher education institutions or programs, and multimillion-dollar gifts to U.S. universities from individual Saudi donors, including members of the royal family.
In addition, U.S. universities accept money from the Saudi government to pay the tuition and fees of government-sponsored students on their campuses. Saudi students are the fourth-largest group of international students on U.S. campuses, though the number of such students has fallen sharply as the Saudi government's foreign scholarship program has been scaled back over the last couple of years.
Calls for colleges to review their Saudi ties are not new, even if they have taken on new salience after the Khashoggi killing. Some activists say colleges are overdue in re-evaluating their Saudi connections in light of the country's human rights record.
It's hardly a secret that Saudi Arabia represses and jails peaceful dissidents and human rights activists and that its laws and policies systematically discriminate against women and gay people. And Saudi Arabia's intervention in the war in Yemen -- of which the crown prince is widely seen as the architect -- has put millions of civilians at risk of dying from starvation.
"The man MIT is hosting has created the worst humanitarian crisis on earth," Shireen Al-Adeimi, then a doctoral student at Harvard University's Graduate School of Education, said at a demonstration in March opposing the crown prince's visit to the MIT campus (he also visited Harvard on the same trip).
MIT announced the signing of a series of agreements during the crown prince's visit, most of which had to do with research collaborations between MIT and Saudi companies or universities in areas including energy and climate science and medicine. Another agreement related to expanding a fellowship program that brings female Saudi scientists and engineers to MIT for one-year research projects.
Al-Adeimi, now an assistant professor at Michigan State University, said that universities should reassess any ties they have with any entities affiliated with the Saudi government.
"They're just seeing the Saudis as cash cows," she said of American universities. "Yes, they have a lot of cash. but they're putting on these blinders -- 'let's ignore everything else they're doing.'"
A group of graduate students in political science at MIT recently published an open letter to President L. Rafael Reif in the student newspaper, The Tech, in which they urged the university to sever ties with the Saudi government and issue a statement condemning the government for its human rights violations -- and encourage other institutions to do the same.
"We know that you and MIT's leadership initially approached the institute's partnership with Saudi Arabia with the noblest of intentions," the letter says. "However, at this point, MIT's continued collaboration with the Saudi government sends the message that human rights violations can be overlooked in favor of financial considerations. It assures Mohammad bin Salman (MBS), the crown prince of Saudi Arabia, that MIT will tolerate his present and future transgressions. And it enables the regime to profit off of MIT's reputation. This both grants the kingdom impunity and damages MIT's reputation."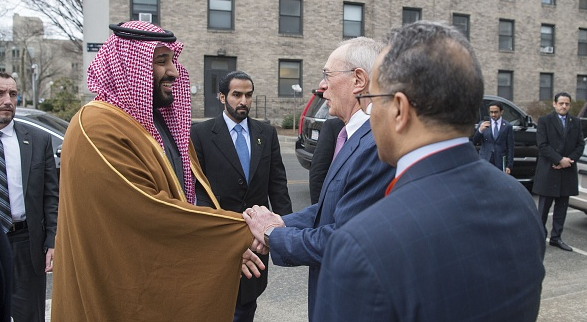 The letter cites as one example of reputational damage a photo of Reif shaking hands with the crown prince during the visit to the MIT campus (featured at right). One of the suspects in the Khashoggi killing can be seen standing in the background of that photo, as The New York Times reported in an article documenting links between the suspects and the crown prince.
"This photo," the students wrote, "disgraces MIT's reputation and provides the MBS regime with a veil of normalcy."
MIT's associate provost for international activities, Richard Lester, sent a letter to faculty Oct. 15 expressing "grave concern" about the allegations surrounding the disappearance of Khashoggi -- Saudi officials have since confirmed that he was killed at the Istanbul consulate --- and promising to "to conduct a swift, thorough reassessment of MIT's Institute-level engagements with entities of the Kingdom of Saudi Arabia so that we can determine a course of action for the Institute."
"All of us should recognize that MIT has enjoyed highly productive educational and research collaborations with colleagues and partners in Saudi Arabia over many decades," Lester wrote. "We have also benefited from the presence of many outstanding Saudi students, faculty, and staff on our campus, and our Saudi students and colleagues here in Cambridge today are valued members of the MIT community."
Not everyone thinks universities should be reviewing their ties with the kingdom in response to the Khashoggi killing. Writing for Inside Higher Ed's "World Views" blog, Liz Reisberg, an independent consultant and research fellow at Boston College's Center for International Higher Education, wrote that if universities terminate their academic collaborations with a country, "then we cede international interaction to economic, political and military interests."
"I am uncomfortable with the call for scholars or universities to pull back from Saudi Arabia," wrote Reisberg, who has worked as a consultant for Saudi Arabia's Ministry of Education. "We could certainly do this as a symbolic statement of our abhorrence of the Khashoggi murder. But what will it accomplish and who will be hurt? Don't we also risk hypocrisy? Why stop with Saudi Arabia? If we reject this kind of violence against individuals, shouldn't we also cancel academic relationships with Afghanistan, Bangladesh, China, India, Israel, Kenya, Nicaragua, Nigeria, Pakistan, Russia, Turkey, Venezuela, Yemen and many other countries?"
Recently, Cornell University suspended a relationship between its labor college and that of Renmin University of China over concerns about academic freedom and, more specifically, a crackdown on students involved in activism related to workers' rights. The move to sever an international partnership over such concerns was highly unusual, however. It is rare for universities to walk away from partnerships over academic freedom or human rights issues.
U.S.-Saudi Financial Ties
U.S. universities have a comparatively smaller footprint in Saudi Arabia compared to some other parts of the Gulf. Unlike in the United Arab Emirates or Qatar, there are no U.S. university branch campuses in Saudi Arabia. But there are collaborations of a variety of other kinds and a significant flow of Saudi money coming American universities' way.
There have been a number of high-profile Saudi gifts to American universities over the years. In 2005, a Saudi prince, Prince Alwaleed Bin Talal bin Abdulaziz Alsaud, gave $20 million each to Georgetown and Harvard Universities for Islamic studies programs. Prince Alwaleed was one of dozens of wealthy Saudi elites who was detained in the Ritz-Carlton in Riyadh last November as part of what the crown prince characterized as an anticorruption sweep and which his critics saw as a move to solidify his power. Prince Alwaleed spent more than two months in detention before being released in January.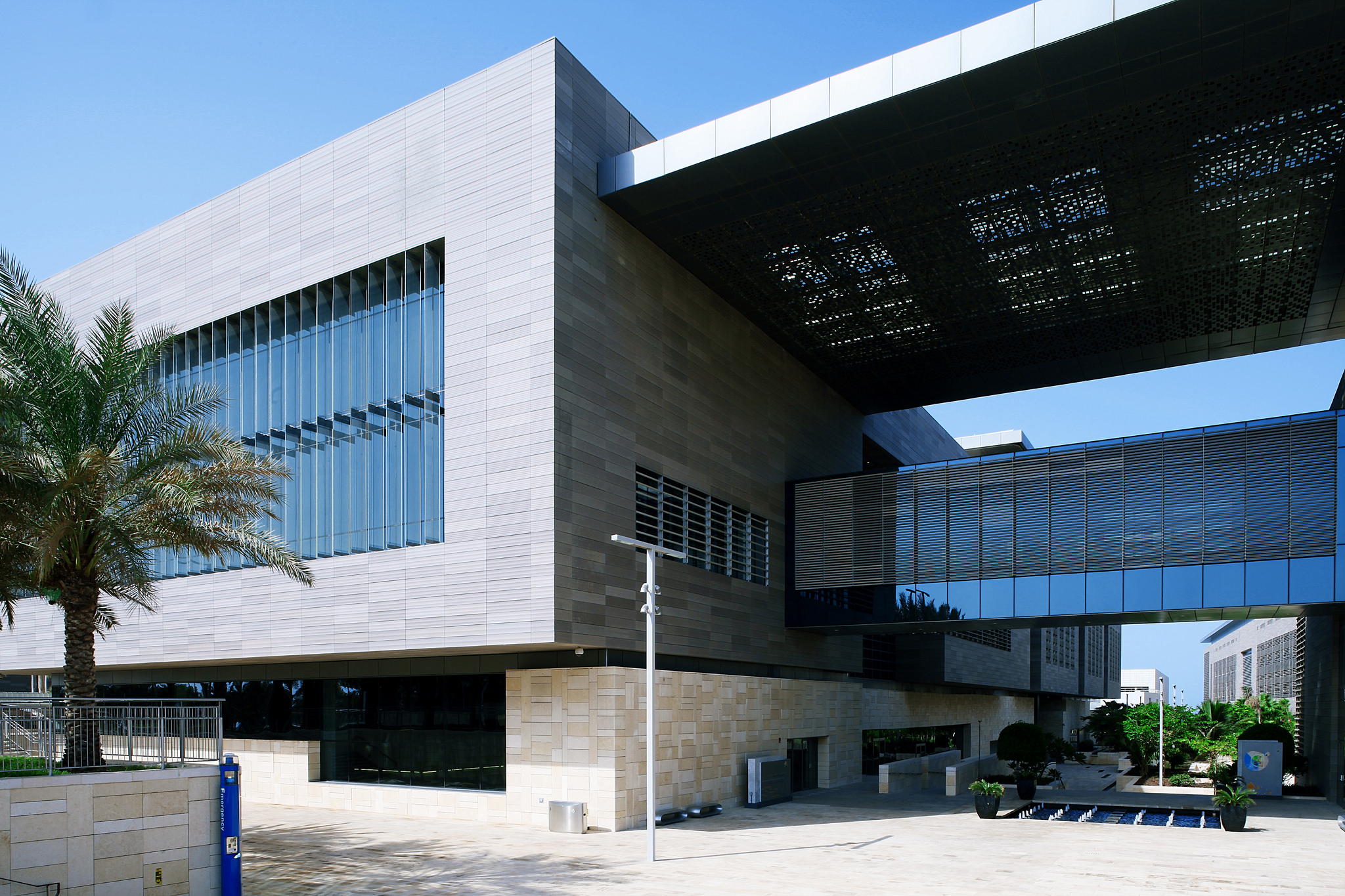 A decade ago, in 2008, a number of major research universities entered into partnership agreements with a Saudi start-up institution, the King Abdullah University of Science and Technology, which launched with a $10 billion endowment gifted from the former King Abdullah, who died in 2015. Cornell and Stanford Universities and the University of California, Berkeley, and Texas at Austin all entered into lucrative relationships with KAUST worth $25 million or more over five years.
For a more up-to-date picture, Inside Higher Ed analyzed a federal database maintained by the Department of Education on foreign gifts and contracts that U.S. universities report receiving between Jan. 1, 2012, and June 30 of this year. Institutions are required to report gifts and contracts from foreign sources worth $250,000 or more.
The database shows that some of the biggest recipients of Saudi-sourced funding since 2012 include MIT, which reported $77.7 million in funding from Saudi sources over the last six years, the bulk of which came from a single donor, Mohammed A. Jameel, and George Washington University, which reported receiving $75.2 million, the majority of which came from the government or embassy of Saudi Arabia.
"The government of Saudi Arabia has for many years provided tuition and expenses for pre-college, undergraduate, graduate and medical education and training for Saudi students attending the George Washington University," said a university spokeswoman, Lindsay Hamilton. "We evaluate our international programs regularly, including our programs with the Kingdom of Saudi Arabia, to ensure they are consistent with our educational mission."
Complicating any attempt to rank universities in terms of their overall Saudi funding is the fact that some institutions appear to report the tuition and fee payments they receive from the Saudi embassy or cultural mission for students on government scholarships in their federal disclosures, while others do not. George Mason University reported receiving $58.9 million in contracts with the Saudi embassy since 2012. A spokesman said the funds are for a contractual arrangement with the Saudi Arabian Cultural Mission to collect tuition and fees for students who receive Saudi government scholarships.
Asked if George Mason was re-evaluating its Saudi connections, the spokesman, Michael Sandler, said, "The scholarships have already been awarded to the students by the time they choose a school. Refusing payment would result in us denying an educational opportunity to otherwise qualified students. This would run counter to our mission of serving students."
Another major receiver of Saudi funds is Tufts University, which reported $37.9 million in Saudi-sourced gifts or contracts since 2012, including more than $30 million in contracts with the Saudi Arabian Cultural Mission. "We have had a long and productive history of working with Saudi students, faculty, researchers and institutions to advance the cause of global health," said a Tufts spokesman, Patrick Collins. "Our collaborations have provided Saudi students with access to education, training and research experience in healthcare and the life sciences. As we continue to follow closely the deeply concerning news, we remain committed to global engagement and the power of educational and research collaboration to make a positive difference in the world."
Other recipients of large amounts of Saudi funds include Johns Hopkins University, which reported $32.6 million in Saudi funds since 2012; Harvard, $26.8 million; the University of Southern California, $21.9 million; and Stanford, $17.5 million. In the cases of both Hopkins and Stanford, the funds are all reported as monetary gifts, but the names of the donors are unspecified. Harvard's funds represent a mix of grants and contracts, but again the parties to the gifts or contracts not named.
"As a global research university, Harvard has a broad and robust scholarly engagement in the Middle East, including in the Kingdom of Saudi Arabia, and has benefited immensely from the intellectual contributions of Saudi-based individuals over the years," Harvard said in a statement. "We are following recent events with concern and are assessing potential implications for existing programs."
Many U.S. universities have entered into lucrative research partnerships with Saudi universities or research funding agencies. Berkeley reported receiving $16.1 million in gifts or contracts involving various Saudi universities and a governmental scientific institution, the King Abdulaziz City for Science and Technology. "At this point in time there have been no conversations regarding whether or not we may seek or accept future funding from Saudi Arabian entities," said a Berkeley spokesman, Roqua Montez.
The University of California, Los Angeles, reported receiving about $12 million from Saudi sources, including two contracts worth $11 million and $540,000, respectively, from the King Abdulaziz City for Science and Technology. However, a UCLA spokesman, Tod Tamberg, said that the $11 million contract was reduced in size to $6 million due to changes in the contract terms after the reporting period. Tamberg said both contracts were for engineering projects related to green energy.
Georgia Institute of Technology reported receiving $14.4 million from Saudi sources since 2012, all in contracts or gifts involving Saudi universities or research institutions or the state oil company Aramco. "Employees of Saudi Aramco are enrolled in classes taught through Georgia Tech Professional Education," said a spokeswoman, Laura Diamond. "These include degree programs in information security and cybersecurity, as well as an ongoing professional education project with Saudi Aramco, that provides a hosted master's of science in information security."
Northwestern University reported receiving $13.9 million in gifts and contracts involving the Saudi governmental scientific agency, the King Abdulaziz City for Science and Technology.
"Northwestern extends heartfelt condolences to the friends, family, and colleagues of Mr. Khashoggi," the university said in a statement. "As stated before, we have reviewed our funding from Saudi Arabia and determined that the vast majority of the funds received have been to faculty in the form of grants for basic science research. The results of such research will be shared with the world through peer review published journals with the intent of global benefits. Going forward the university is asking faculty to assess their relationships with Saudi Arabia."
Pact With a Security College
Beyond the scientific partnerships, the University of New Haven has an agreement with King Fahd Security College, in Riyadh, to consult on the development of a new bachelor's program in security studies. "We are excited to put the University of New Haven's world-renowned programs in criminal justice, national security, and forensic science studies at the service of the Kingdom of Saudi Arabia's next generation of security professionals," New Haven's president, Steven H. Kaplan, said in a press release issued at the time the partnership was announced in 2016.
Stanley Heller, a New Haven-based activist and executive director of the Middle East Crisis Committee, was aghast when he learned of the partnership and organized a letter opposing it. "We were appalled because we knew a lot about the terrible state of the so-called justice system in Saudi Arabia, where Amnesty [International] and other groups say there's torture and a lack of lawyers and hideous punishments like beheading and crucifixion," he said. "We wrote to the authorities and said, 'You should not do this program.' We also talked about the fact that this college they're working with is a police/military college, and we warned them that whatever kinds of skills they were teaching could have a military aspect, conceivably. The regime was attacking Yemenis with horrible consequences."
New Haven has stood by the relationship with the security college, saying in a statement that its goal is "to help modernize and professionalize criminal justice activities in Saudi Arabia through this educational partnership."
"The educational advising provided by the University of New Haven to the King Fahd Security College (KFSC) in developing their own security studies program is something we believe should be supported and fostered," the university said in a statement.
The Wrong Direction?
Babson College is also involved in a consulting relationship in Saudi Arabia through its wholly-owned subsidiary, Babson Global, which consulted on the development of a new coeducational college that bears the crown prince's name, the Prince Mohammad Bin Salman College of Business and Entrepreneurship. Federal disclosure documents reported on by The Boston Globe indicate that Babson Global expects to receive $52.2 million for its involvement in the project over an approximately 12-year period starting in 2014.
A university spokesman declined a reporter's request for an interview on Babson Global's involvement in Saudi Arabia but referred to the college's statement on the matter, in which it described entrepreneurship education as an "unalloyed good" and said it has worked for many years "at an institutional-level with various entities in the Kingdom of Saudi Arabia to provide and facilitate transformational educational opportunities."
"At this time, we are monitoring events closely and gathering input from our community regarding potential paths forward. We are committed to ensuring that the College's activities and affiliations remain aligned with our core values and supportive of our institutional mission and global educational goals," Babson said in its statement.
Shahid Ansari, a professor of accounting who oversaw the Saudi partnership in his former role as the head of Babson Global (but who speaks now in his capacity as a faculty member), said that "there's always a very difficult choice between engagement and endorsement. I strongly believe that engagement is not endorsement; you don't have to endorse someone's values to engage with them."
At the same time, Ansari said, the balance between engagement and endorsement is tricky -- and it can shift. For example, when the entrepreneurship college was planned, it was not originally going to be named after the crown prince. The addition of Prince Mohammed's imprimatur had both positive and negative effects, Ansari said. On the positive side, the association with the crown prince gave the college a certain freedom to operate as a coed institution in the highly conservative kingdom. On the negative side, Ansari said, "with the name of the crown prince on the college, we have moved closer to not just engagement, but endorsement."
Ansari said he was comfortable with Babson's decision to engage with Saudi Arabia at the time it was made but that circumstances have shifted and the college should review its relationship in light of those shifting circumstances. He declined to take a position on what Babson should do but said there should be a community discussion about the college's next steps.​
"I do believe that the conditions are considerably different today than they were in 2015," he said. "Under King Abdullah, it was not that things were perfect, but the trend was going in the right direction."
"There are things that have changed; the trend is uncertain and going in the wrong direction," Ansari continued. "I'm no longer looking at something that is moving in the right direction and being able to contribute to it. I'm now looking at something that is moving in the wrong direction in the short term."
What Does the Money Buy?
The questions for colleges collaborating with entities connected to the Saudi monarchy are at least twofold: One, is the project worthy? And, two, is the Saudi government or an affiliated entity an acceptable partner regardless of the worthiness of the project?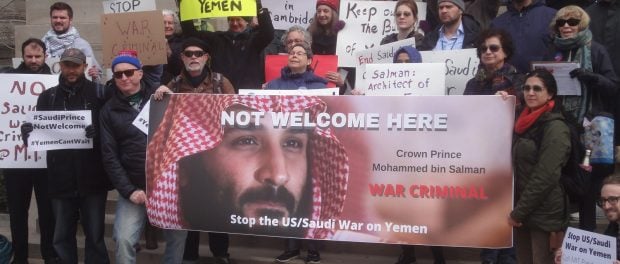 "There are probably cases where projects in and of themselves are not problematic," said Grif Peterson, an affiliate of the Berkman Klein Center for Internet & Society at Harvard who co-wrote an op-ed critical of MIT and Harvard following the crown prince's visit to Cambridge. But what is always problematic, Peterson said, "is that a financial relationship with an institution like MIT allows Mohammed bin Salman to project an image of being a Western-leaning progressive leader."
"It's really clear that Harvard and MIT offer legitimacy to this growing power base that he's creating," Peterson said.
"I think the question that we have to ask here is what are these universities giving to the Saudis in exchange for these contributions, and I think most importantly how are these contributions affecting the education of the students at the university," said Ben Freeman, the director of the Foreign Influence Transparency Initiative at the Center for International Policy, a think tank that, per its mission statement, advocates for "policies that advance international cooperation, demilitarization, respect for human rights and action to alleviate climate change and stop illicit financial flows."
"Is this biasing the way that those universities are talking about U.S.-Saudi relations?" Freeman asked. "I think on that point there's no accident to which universities the Saudis are targeting here. If you think about Harvard and Georgetown and MIT, to a lesser extent, they produce some of the U.S.'s best foreign policy professionals. On some level they at least have to believe some of that funding will influence people as they go on in their careers. Whether it's implicit or explicit, with that funding comes the idea that the Saudis did this good thing and on some level we might owe them. For all of these universities, it would be at least worthwhile for them to say, 'Here is what we have done with these contributions, here's what we've done with the Saudis'.' And I'd love to see a clear statement that said, 'We don't feel this is in any way challenges the objectivity of the way we discuss U.S.-Saudi relations at this university.'"
Saudi Arabia isn't the only foreign country that has funded research or professorships at U.S. universities. Zachary Lockman, a professor of Middle Eastern and Islamic studies at New York University who has written a book about the development of Middle East studies, put the issue in context in his field: "I don't think there's any doubt that the Saudis have seen such donations as a way to acquire goodwill, legitimacy and support in U.S. academia (and beyond), just as Turkey a few decades ago donated money for chairs in Ottoman and Turkish studies (and sought to suppress discussion of the Armenian genocide), and Israel (through U.S. Jewish donors and foundations) encouraged the development of Israel studies, which has often had an advocacy dimension in addition to (and in tension with) its scholarly dimension. And of course donors want to ensure that the people filling these chairs and running these programs will be sympathetic to the policies of these countries' regimes, though they cannot always make that happen," Lockman said via email.
F. Gregory Gause III, an expert on the Gulf and the head of the international affairs department at Texas A&M University, said universities shouldn't view money from Saudi Arabia more skeptically than they would from any other country.
"I'm perfectly fine with having Saudi students at your university that the Saudi government pays for; I think that's actually a good thing. I'm perfectly fine with all these Saudi scientific institutions doing grants for scientific research at American universities; I don't see that there's that much risk either morally or politically in that. I think when you take money from any government for the study of that government, you have to be careful. And you have to make sure that the donor knows that those institutions are going to be independent. That's then up to the institution that takes the money," Gause said.
That said, Gause isn't convinced that Saudi Arabia has gotten a whole lot out of the money it's given to American universities over the years.
"In general," he said, "if what they're trying to do with gifts to universities is buy goodwill, they've failed."