You have /5 articles left.
Sign up for a free account or log in.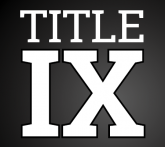 Last week Education Secretary Betsy DeVos released her proposed overhaul of federal standards for how colleges handle campus-based sexual misconduct. The rule includes a key demand from supporters of accused students, requiring that colleges allow those students to cross-examine, through an advocate, the person who accused them of misconduct in a live hearing.
DeVos said the regulations would ensure a more transparent, consistent and reliable process for campus hearings.
However, advocates for survivors of sexual assault said requiring cross-examination rights will discourage victims from coming forward to report misconduct to their colleges. And many lawyers who advise colleges on Title IX issues are warning that the proposal essentially would turn campus hearings into courtroom proceedings, pushing colleges into roles they are ill equipped to take on. And critics said the requirement raises questions about equity for student representation in court-like settings.
"The department has through regulation essentially set up a court system at colleges. And it's a court system that has almost all of the same features as the legal court system," said Josh Richards, a lawyer who specializes in higher education. "It has mandatory right of representation by counsel. And it has what amounts to sort of a full discovery right, which exceeds the rights that many criminal defendants have."
Richards and other lawyers said institutions with more resources are better equipped to comply with the new standards. But the rules won't necessarily work for every institution, they said, especially smaller colleges. For example, an Ivy League institution could easily provide each student with a trained advocate for a hearing. But that may not be the case for smaller colleges or even public universities with relatively strapped budgets.
Naomi Shatz, a lawyer at Zalkind Duncan and Bernstein LLP, who has represented students on both sides of campus misconduct hearings, said the rule will require more time from complainants, accused students and witnesses, likely prolonging a process that already can take several months to complete under current standards. The hearing requirements also will raise questions about the kind of advocates each student has access to, she said.
"These cases are already on an incredibly unlevel playing field," she said. "Are we going to start having ineffective-assistance-of-counsel issues after these cases?"
Title IX experts have long had concerns about unequal access to representation, even under previous federal standards. Those concerns likely only will be exacerbated by a rule that many experts say would press college administrators into the jobs of lawyers and judges.
"There's this huge asymmetry between male responding parties who can afford lawyers and female reporting parties who can't," said Brett Sokolow, president of the Association of Title IX Administrators. "For a lot of those victims -- male, female or otherwise identified individuals -- who know they can't afford good legal advice going in, if the other side has high-paid lawyers, I think it's going to create a powerful incentive to not persist."
Groups like the Foundation for Individual Rights in Education have long argued that cross-examination is essential to fair hearings on campuses. FIRE has backed that part of the new rule as well as other changes, such as a presumption that an accused student is not responsible for misconduct.
"Having a live hearing ensures that all parties can see exactly the same evidence and testimony that the fact-finder is seeing, so that he or she can rebut that evidence and testimony as fully as he or she is able," Susan Kruth, a senior program manager for legal and public advocacy at FIRE, said last week in a written statement.
Cross-examination is especially important in cases that hinge on witness testimony, Kruth wrote.
The provision also illustrates the Education Department's attempt to reflect recent rulings from a federal appeals court, which found that accused students have a right to question their accuser in a live hearing.
Advocates for survivors, however, said cross-examination can be used to weaponize the hearing process against survivors.
"Even when it is conducted through third parties, cross-examination can be used as a tool to harass Title IX complainants," said Alyssa Leader, an activist on Title IX issues. "Accused students can raise pointed questions designed to embarrass or traumatize the complaining party, such as questions about mental health, substance abuse or irrelevant details of the events alleged. The provision preventing questions about sexual history is insufficient to ensure that cross-examination is used for these purposes."
Sokolow predicted that the requirement for cross-examination in live hearings -- even with accommodations like questioning from a separate room -- would lead to a 50 percent drop in the reporting of misconduct.
He said the change proposed by the department is addressing a problem that never really existed. Under previous standards, accused students had opportunities to respond in writing to an investigative report and provide questions for the other student. The DeVos Title IX rule moves that process to a live hearing setting, which Sokolow said would be a "train wreck."
Colleges operating under previous federal standards have faced numerous legal challenges from accused students who were found responsible for misconduct. Sokolow said the proposed rule is likely to drive more litigation by survivors of sexual harassment and assault as well as students who don't believe they were effectively advised during a hearing process.
After the new rule is published in the Federal Register, members of the public will have 60 days to make comments, including suggestions of potential changes, before the department issues final regulations.
The proposed rule, which has been in the works since DeVos last year rescinded Obama-era guidance on campus handling of sexual misconduct, was intended to create a more fair process and provide more clarity to colleges about their role. But Jeff Nolan, a lawyer who advises clients on higher education, said if the department is going to require cross-examination, it must include clarification on how live hearings are to be run, what kind of questioning is allowable and when colleges can tell attorneys they've gone too far.
"It looks like a free for all, potentially," he said.