You have /5 articles left.
Sign up for a free account or log in.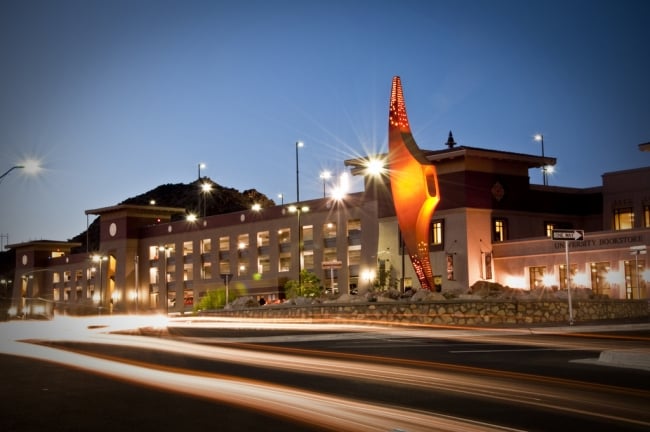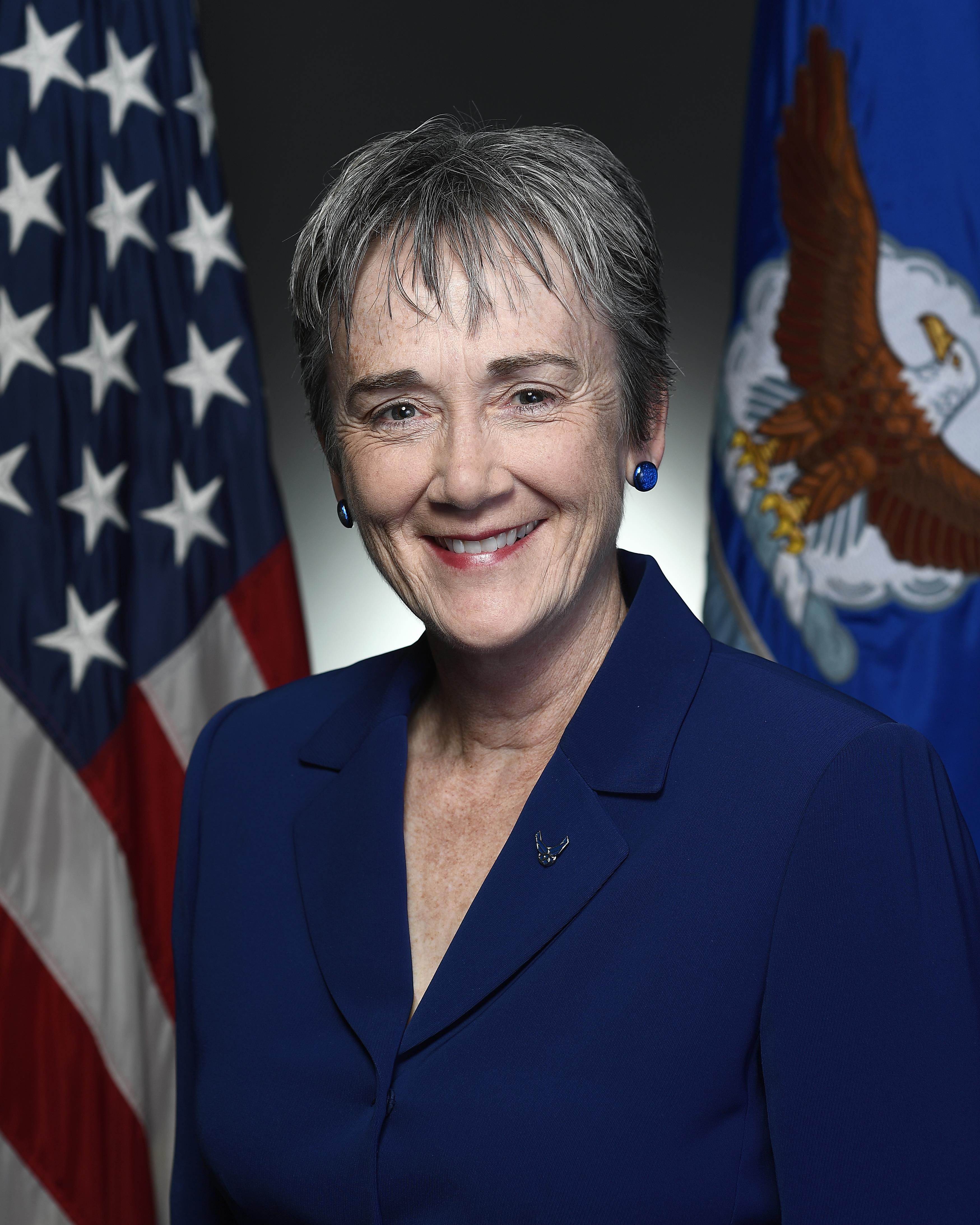 Faculty members and students at the University of Texas at El Paso are raising concerns about the sole finalist chosen to be their next president, saying both the candidate and the process deserve more scrutiny.
At an institution where 80 percent of students are Latinx and another 4 percent are Mexican nationals, the University of Texas System Board of Regents' choice of Heather Wilson -- a white Republican former congresswoman and Trump-appointed U.S. Air Force secretary -- is generating resistance.
"They just didn't give a damn about the interests and the values of the student body at the university -- and the population at large here in El Paso," said Oscar Martinez, a retired history professor.
The opening for a new president comes as UTEP's longtime leader, Diana Natalicio, 79, prepares to step down later this year, after 31 years on the job.
Wilson's nomination as UTEP's next president could be approved as early as March 29. In the meantime, her first appearance on campus last week generated student protests, and a Change.org petition that asks the regents to remove Wilson as finalist has garnered more than 9,000 signatures.
Faculty say they weren't consulted on the decision and question what they call a secretive selection process. UTEP's Faculty Senate has yet to formally interview Wilson or any of the other three purported semifinalists, and faculty members said they are in the dark not just about who made it that far, but about how the committee chose Wilson, a former defense and security consultant who represented central New Mexico for a decade in Congress. Wilson admits she didn't set foot on the El Paso campus until earlier this month.
"This person came the weekend of [her selection] and they're like, 'Meet your new president.' And you're supposed to be happy with that?" said Guillermina Gina Núñez-Mchiri, who directs UTEP's Women's and Gender Studies program. "I just don't understand how this makes any logical sense."
Núñez-Mchiri, who is also vice president of UTEP's Faculty Senate, said the group was never consulted during the search -- nor was it told who the semifinalists were. Faculty members on the UT search committee, she said, were required to sign a nondisclosure agreement prohibiting them from talking about the process. "I'm very concerned," she said. "We want to know about the diversity of the pool. Were they actively recruiting Latina or Latino presidents? We don't know that because everything is held in secrecy."
A few faculty members met Wilson for the first time in a brief get-together last week, Núñez-Mchiri said. As a result, she said, they're left with an odd sense that their next leader is both a well-known public figure and an unknown quantity. "Anyone who knows how to google can google her voting record," she said. "We can google what has been written, and that's what precedes her, because we have no other way of knowing who this person is. So if googling our president is the only way of knowing who she is, how's that for transparency?"
Presidential searches are often secretive -- in 2017, UT's regents went through a nearly identical process, announcing that after a lengthy search they had chosen a sole finalist to be the next president of the University of Texas at San Antonio. Their choice was Taylor Eighmy, 60, then vice chancellor for research and engagement at the University of Tennessee at Knoxville.
Dennis Bixler-Marquez, a UTEP Chicano studies professor, said the searches such as those in El Paso and San Antonio represent a departure from an earlier tradition, in which the top three presidential candidates would visit campus to meet faculty, staff and students.
"Obviously they didn't want anybody to do that because we would question the fit," he said. "I think most people are going to be rather recalcitrant to accept a Trump appointee if you come from Mexico or if you're undocumented."
He also noted that Texas lawmakers from both parties have for generations found academic positions for political allies. "I think it's the typical Texas tradition to acquire people who have been or are about to exit, or are exiting a political administration, and finding them a home somewhere in academia in Texas," he said.
UT system rules require that four finalists -- their names are protected by Texas law -- be reviewed by the Board of Regents. "Once the board votes to select a finalist (or finalists)," the rule says, "the name(s) become public at least 21 days in advance of the board's final vote to officially appoint the new president."
Wilson, 58, comes to the nomination with an eclectic, if well-connected, background and strong academic credentials. A 1982 graduate of the U.S. Air Force Academy, she was a Rhodes Scholar who earned both a master's degree and Ph.D. in international relations at the University of Oxford. Wilson served for three years as a member of the National Security Council staff under President George H. W. Bush, and as head of New Mexico's Children, Youth and Families Department under Governor Gary Johnson. After a decade in Congress representing Albuquerque and surrounding areas in New Mexico's First Congressional District, she lost a Senate race in 2012 to Democrat Martin Heinrich.
From 2013 to 2017, she was president of the South Dakota School of Mines & Technology. Shortly after his inauguration in 2017, President Trump nominated Wilson to be secretary of the Air Force. Last week, she told reporters at UTEP, "You couldn't have chosen as a sole finalist someone who has lived more in public life."
But critics have pointed to Wilson's voting record in Congress, which they say is, among other things, anti-LGBTQ.
The Human Rights Campaign, which rates lawmakers on their friendliness to LGBTQ issues using a scale of 0 to 100 percent, rated Wilson's last three terms, respectively, at 0 percent, 0 percent and 5 percent. In the last rating, for Wilson's 2007-2009 term, HRC gave her a small boost for voting in favor of a bill that permitted state Medicaid programs to cover low-income, HIV-positive patients before they develop AIDS.
During her tenure leading the Air Force, she upheld the religious rights of a colonel who claimed he was wrongly disciplined for refusing to sign a certificate of appreciation for the same-sex spouse of one of his airmen, Stars & Stripes reported.
In a letter to lawmakers, Wilson said Colonel Leland Bohannon "had the right to exercise his sincerely held religious beliefs and did not unlawfully discriminate when he declined to sign the certificate." She said Bohannon met the Air Force's duty "to treat people fairly and without discrimination on the basis of race, color, sex, national origin or sexual orientation" by having a more senior officer sign the certificate.
In a press briefing shortly after her selection last week, Wilson said her "general approach" with respect to LGBTQ issues "is to treat everyone with dignity and respect. And I think that's what a leader should do with everyone in the university." A video of the briefing was posted by UTEP's daily newspaper, The Prospector.
On border issues, Wilson said she'd honor UTEP's responsibility to educate "whoever walks onto this campus and chooses to be educated. I am not yet an expert on Texas law, but we'll follow what Texas law is. But as a leader of this university, it's my responsibility to educate. And I think this university is very well positioned to be a binational and bicultural university, and honestly I also think that's also one of its appeals."
Asked about Mexican students, who might be nervous about a Trump appointee leading UTEP, Wilson said, "We will welcome them and make them part of this rich fabric of university life. And I really look forward to getting to know them."
Since Trump's inauguration, UTEP and the UT system have pushed to make students feel more secure -- UTEP's campus reaches nearly to the U.S.-Mexico border.
In September 2017, amid threats to students covered by the Deferred Action for Childhood Arrivals program, Natalicio wrote an open letter "expressing support for you and the achievement of your educational aspirations." She said UTEP officials "understand and very much regret that, with every breaking news story or rumor, the visa uncertainties that surround you gain new intensity and cause enormous stress and apprehension for you and your loved ones. What we want to be sure you know is that UTEP stands fully behind you and your dreams of a successful future through the attainment of your UTEP degree. Please know, too, that we will do all within our power to ensure that you have the opportunity to achieve your educational goals on our campus."
In January 2018, then-UT chancellor William H. McRaven, a former Navy admiral, said he supported DACA and noted that all UT presidents "strongly believe in the benefits of DACA and encourage Congress to act quickly to continue the program." He encouraged DACA students to renew their status as litigation moved through federal courts, and noted that for more than 15 years, nearly any student who graduated from a Texas high school, despite his or her immigration status, has been eligible to pay in-state tuition.
Wilson, who remains on the job as Air Force secretary through May, didn't respond to several requests for an interview or to written questions emailed to her via the university. But in a letter sent Tuesday to J. B. Milliken, the new UT chancellor, Wilson said she planned to meet with college faculty and others before March 29. She said she's coming to UTEP "with one agenda in mind: to advance its extraordinary record through access, opportunity and excellence. I will be focused on student success, advancing meaningful discovery and connecting the university to the community." Her letter concluded, "As a first-generation college graduate and as a woman who has worked at the highest levels in education, politics and national security affairs, I am personally committed to opening the doors of opportunity and keeping them open for everyone."
One of her only recorded congressional votes on Hispanic-serving institutions came in 2006, when Wilson voted no on a substitute amendment that would have provided $25 million for a new graduate Hispanic-serving institution program, among others. Wilson last week said the measure would have decreased the amount of the maximum Pell Grant from $6,000 to $5,800 per person. "In the end, that was an important decision," she said.
But Howard Campbell, a UTEP professor of cultural anthropology, said making a Trump appointee the president of a major university on the U.S.-Mexico border offers terrible optics. "Trump has attacked the reality and the identity of the El Paso community," he said. "I think it's fair to say that there's a real sense of discontent in the university and the community about this decision, because it appears to not match the aspirations of the university or the city as a whole."
Wilson last week said she'd have "big pumps to fill, big shoes to fill" if selected to succeed Natalicio, whose tenure began in 1988. During that time, UTEP's enrollment has grown from 15,000 to over 25,000 students. In January, the university earned a coveted R-1 designation as a top-tier research university. But Martinez, the retired history professor, said another consequence of Natalicio's long service is that other Latinx educators haven't had a chance to lead. He also noted that UTEP has never had a Latinx president -- Natalicio, who uses her married surname, was born Diana Siedhoff in St. Louis.
In a personal essay included in the 2002 book Let Me Tell You What I've Learned: Texas Wisewomen Speak, the book's editor notes that both sets of Natalicio's grandparents emigrated to the U.S. from Germany.
During her long tenure, Natalicio has been an outspoken advocate for Latinx students, raising UTEP's profile and collaborating with area school districts and El Paso Community College to encourage them to pursue STEM careers, for instance. She has also led UTEP's work in helping create the Computing Alliance of Hispanic-Serving Institutions. In 2016, the Hispanic Heritage Foundation awarded her its STEM award. Last year, Latino Leaders magazine named her one of its "101 Most Influential" leaders.
But after three decades, Martinez said, "We felt, 'Hey, it's time that we have a Mexican American/Hispanic person here.' In an African American community, this would never be permitted, not to have the person who represents the population as a whole."
Steven Leslie, UT's executive vice chancellor for academic affairs, who chaired the search committee, said it "scoured the nation" for qualified candidates and understood that the finalist's cultural heritage would be a key issue in El Paso.
But in the end, he said, "We found the candidate who was most qualified to advance the institution in the ways that can advance the Latino population, the Hispanic population there -- that's the goal and that's exactly what we endeavored to do." He said Wilson "has no real personal agenda in this," describing her as "someone who wants to continue to advance the mission of UT El Paso to serve that region."
Martinez said a group of faculty asked the search committee to expand in order to include more community members -- they suggested three at-large community representatives. The request "was totally ignored," he said. "The community is outraged for those reasons -- and the fact that they found somebody who is totally alien to what the people in El Paso wanted."
UT spokeswoman Randa Safady said the system actually added another search committee member from El Paso "at the community's request."
Wilson herself has proceeded as if her selection is a fait accompli. Once considered a top candidate to become the next U.S. defense secretary, she tweeted on March 8 that she had already told the president she was resigning to take the UTEP job.
Trump wished Wilson well, saying she had done "an absolutely fantastic job" leading the Air Force, "and I know she will be equally great in the very important world of higher education. A strong thank-you to Heather for her service."