You have /5 articles left.
Sign up for a free account or log in.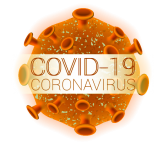 Brigham Young University Idaho released a campus update Monday saying that the university is "troubled" by accounts that students have deliberately exposed themselves to COVID-19 in the hopes of selling plasma that contains antibodies for the disease.
"The university condemns this behavior and is actively seeking evidence of any such conduct among our student body. Students who are determined to have intentionally exposed themselves or others to the virus will be immediately suspended from the university and may be permanently dismissed," the university said in the update.
Idaho plasma centers are offering greater compensation for donations containing COVID-19 antibodies, EastIdahoNews.com has reported.
The Food and Drug Administration has authorized the use of plasma with COVID-19 antibodies to treat the disease in hospital settings and has concluded that the product may be effective as a treatment.
-- Lilah Burke
---
North Merrimack, Mass., has the state's highest rate of new COVID-19 infections, and town officials blame one of its constituents -- Merrimack College -- for that distinction.
"We are being penalized artificially," Chris Nobile, the chair of the town's Board of Selectmen, told WBZ-TV, in Boston.
North Merrimack has just 16 positive cases among its residents, but an outbreak at Merrimack that left dozens of students infected at one of its residence halls inflated the town's numbers.
As a result, North Merrimack is considered in the "red zone" in the state's system for rating COVID levels, which limits its ability to expand the capacity of restaurants, libraries and other facilities.
The town's board asked Governor Charlie Baker to separate campus outbreaks from the data for the cities and towns in which they're located.
"Without the Merrimack College cases, the Town would have an incident rate of 3.8 percent and be categorized as a green (lower risk) community," the letter said.
-- Doug Lederman
---
Kutztown University, in Pennsylvania, welcomed 3,300 students to campus in the fall. But more than 1,000 left within weeks, fearing COVID-19 and opting for online education, The Morning Call reported.
In addition to not having the students on campus, the university is losing $3.5 million in room and board fees it would have collected.
Paul Berlet, a Kutztown student who didn't return this year, said, "It's not a safe, healthy environment right now, especially when you factor in the lack of social gatherings, which is good, and the inability of the administration to actually keep these people safe."
-- Scott Jaschik
---
Several universities have experienced significant outbreaks affecting students in the last several days.
Ohio University announced Tuesday that officials in the Athens City-County Health Department had ordered it to impose quarantines on students in two residence halls after about a quarter of them tested positive. Sixteen of 69 residents in Jefferson Hall and 22 of 78 students in Tiffin Hall contracted the virus.
The students who tested positive moved into isolation, while the other students were moved into quarantine halls.
An outbreak among the University of Washington's fraternities and sororities had affected 239 students as of Tuesday morning, the university said. The cases affect students in 16 of the university's 45 Greek houses. The number of cases has risen from 179 cases a week ago and 117 two weeks ago.
Monmouth University, in New Jersey, meanwhile, attributes about 125 COVID-19 cases to what President Patrick Leahy called an "isolated super-spreader event." He declined to say what the event was.
-- Doug Lederman