You have /5 articles left.
Sign up for a free account or log in.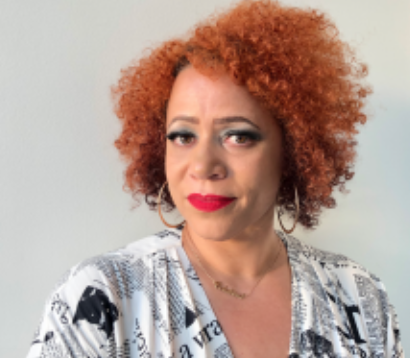 In an unusual if not unprecedented move, the University of North Carolina at Chapel Hill's Board of Trustees declined to approve a tenured appointment for journalist Nikole Hannah-Jones. The reason? Many say it's politics.
"This is a very political thing," an anonymous trustee reportedly told NC Policy Watch, which broke the story this week. "The university and the Board of Trustees and the Board of Governors and the legislature have all been getting pressure since this thing was first announced last month."
"This thing" is Hannah-Jones's appointment, which UNC Chapel Hill announced in April, as follows: "Nikole Hannah-Jones, the Pulitzer Prize-winning investigative journalist and MacArthur Fellowship 'Genius Grant' recipient who covers civil rights and racial injustice for The New York Times Magazine and was just elected to the American Academy of Arts & Sciences, will join University of North Carolina's Hussman School of Journalism and Media in July as the Knight Chair in Race and Investigative Journalism."
Hannah-Jones, a creator of The New York Times' "1619 Project," earned her master's degree in journalism from Chapel Hill in 2003. The university's April announcement called her "one of the country's leading voices in journalism covering housing and school segregation, civil rights and racial injustice in the U.S." Susan King, dean of journalism at Chapel Hill, was quoted as saying, "This is the story of a leader returning to a place that transformed her life and career trajectory."
Not even a month later, King told NC Policy Watch that the university's trustees had declined to take action on approving Hannah-Jones's tenure. That's despite the fact that Hannah-Jones's case was approved by faculty committees and university administrators and was, in King's retelling, as well reviewed as any she'd ever seen.
Indeed, it would be difficult to find a candidate for tenure in journalism or maybe any field with stronger credentials than a Pulitzer and a MacArthur fellowship. But Hannah-Jones is also controversial in some corners in this era of highly partisan politics. Many have accused "The 1619 Project," which highlights the role of slavery in the nation's founding, of promoting a false narrative about the country's origins and of being generally unpatriotic. The project was a punching bag for the Trump administration, which formed the Presidential Advisory 1776 Commission in part to counter Hannah-Jones and her colleagues' work. But whereas "The 1619 Project" was lauded by many academics and other groups -- even while it required a clarification -- historians panned the 1776 Commission's final report.
"I'm not sure why and I'm not sure if that's ever happened before," King reportedly said of the trustees' decision not to hold a vote on Hannah-Jones's tenure case.
King said that Chancellor Kevin Guskiewicz advocated for Hannah-Jones before the board. It was ultimately agreed that she would be hired on a term contract with the opportunity for another tenure review after five years.
Hannah-Jones did not respond to a request for comment. Several members of the board, including chair Richard Stevens, also did not respond to requests for comment.
Joanne Peters Denny, university spokesperson, said in a statement Wednesday that "details of individual faculty hiring processes are personnel protected information. The university is proud to host a Knight Chair at our leading Hussman School of Journalism and Media and looks forward to welcoming Nikole Hannah-Jones to campus."
King said in a separate statement that "While I am disappointed that the appointment is without tenure, there is no doubt in anyone's mind that [Hannah-Jones] will be a star faculty member. I am more than delighted that she will be here at UNC, teaching our next generation of journalists, working with our graduate students, and sharing her perspective with us all."
Several dozen faculty members from Hussman took a harsher tone, saying in an open letter that the "failure to offer Hannah-Jones tenure with her appointment as a Knight chair unfairly moves the goalposts and violates long-standing norms and established processes relating to tenure and promotion at UNC-Chapel Hill. The two immediately preceding Knight chairs in our school received tenure upon appointment."
Beyond that, the journalism faculty said, "The university counts among its ranks of tenured faculty many leading professionals with distinguished work in their fields. Indeed, one great strength of the Hussman School is that our students learn directly from people who spent decades in advertising, public relations, business, and journalism. The university and its leadership have routinely confirmed the outcome of the numerous faculty bodies entrusted to make decisions as to what is best for their students."
Hannah-Jones does "necessary and transformative work on America's racial history," the professors said. "The national politicization of universities, journalism, and the social sciences undermines the integrity of and academic freedom within the whole University of North Carolina system." The professors further demanded "explanations from the university's leadership at all levels."
Deb Aikat, an associate professor of journalism and media who signed the letter, and a member of the Faculty Council's executive committee, said that he and faculty colleagues "are troubled and tormented that conservative ire has forced the UNC Board of Trustees to back down from offering a tenured position to an acclaimed journalist like Nikole Hannah-Jones."
Reiterating that two prior Knight chairs were tenured upon appointment, Aikat said it's concerning that "now in 2021, when we are in a racial reckoning, the UNC Board of Trustees declined to consider for tenure a prospective faculty of color. This sets a disturbing precedent. Period." Hannah-Jones is Black.
Jay Smith, a professor of history who has accused his administration of censoring his course on big-time college athletics, said Hannah-Jones's case fits into existing concerns he has about academic freedom, governance and other issues on campus.
"No one I've spoken to can recall the last time the Board of Trustees rejected a tenure recommendation by faculty and departments at Chapel Hill," he said. "What's head-slappingly stupid about this decision is that we had a chance to land one of the hottest, most accomplished and most influential public intellectuals in the land. Now I would be surprised if she even comes. What free speech protections would she have?"
Next, Smith said, board members will "probably come after the teaching of critical race theory at the law school. I'm only half joking about that. Academic freedom and tenure itself are in grave peril in North Carolina and elsewhere." Smith expressed concern not only about the Board of Trustees for his campus but also about the university system's Board of Governors.
Alberto Ibargüen, president of Knight Foundation, the group that endows Hannah-Jones's chair, said late Wednesday that "respecting the academic independence of each school where Knight Foundation has funded endowed chairs, the foundation has no role in the appointment of a given individual." When UNC Chapel Hill said that Hannah-Jones would hold a chair in journalism, however, "we were -- and continue to be -- enthusiastic supporters."
Ibargüen said that the Knight Foundation's agreement with UNC Chapel Hill calls for a five-year appointment, with tenure review within that period. "It is not our place to tell UNC or [Hussman] who they should appoint or give tenure to," he added. "It is, however, clear to us that Hannah-Jones is eminently qualified for the appointment and would urge the trustees of the University of North Carolina to reconsider their decision within the time frame of our agreement."
Jelani Cobb, the Ira A. Lipman Professor of Journalism at Columbia University, said the board's decision about Hannah-Jones was "outrageous."
"This is a person who has a Pulitzer Prize and a MacArthur award. But by any standard, any metric, this is someone who would qualify for tenure. And certainly, if this were to be evaluated on the basis of her standing among her peers, which is the general standard for tenure, she would meet that. So what we're seeing is a blatant intrusion of politics into what is supposed to be protected by academic freedom. And tenure exists precisely because faculty members need to be protected from this kind of politicized decision making."
There's no other explanation for the board's decision beyond "the kind of political football that 'The 1619 Project' has become. There's no other basis for making that kind of denial," Cobb said. What should happen now, he continued, is an accounting of the tenure cases that the board has approved in the last three years, and a comparison of Hannah-Jones's dossier to successful candidates' dossiers.
Like Hannah-Jones, Cobb often writes about race in the U.S. He's also aware of the many documented ways racial bias can infect the tenure process. Yet Cobb avoided comparing Hannah-Jones's case to the typical ways the process can favor white candidates over people of color.
"Of course the fact that Nikole is Black factors into this," he said. "But I don't want to compare this to even the normal degree of racism that Black people face in these circumstances, because what we're looking at is a magnitude above that. It's this blatant intrusion into the case of someone who is the highest qualified person."
Felecia Commodore, an assistant professor of educational foundations and leadership at Old Dominion University who studies university governance, said that "high-functioning" governing boards don't typically get involved in the "weeds" of personnel issues. Where boards are involved in the faculty appointment process, including tenure, their role is mostly "ceremonial," she said.
"The tenure process is built in a way so that, on every possible level, the faculty -- the people who actually understand what this job entails -- get a say on evaluating whether this person meets the standards of the community," she said. "It's very rare that a board would not approve someone's tenure, particularly in this case, in which the president and provost have approved it. It's a little off for the board to say no after all those other levels have said yes."
Commodore said she believed the anonymous UNC Chapel Hill trustee who said the Hannah-Jones decision was political. That's because the way the board denied Hannah-Jones tenure -- by not voting on her case at all, and therefore leaving no record of which trustees stood where, and why -- was also "political." If there's no acceptable explanation for denying Hannah-Jones tenure, she said, "by not saying no outright, they protect themselves from a possible lawsuit."
Florida Atlantic University's Board of Trustees is currently considering a policy to involve members further in the tenure process. Do these two examples, among others, constitute a trend of boards seeking to play a bigger role in faculty appointments?
Commodore said there's no clear evidence to suggest that this is happening at scale. But she said the Hannah-Jones incident underscores one area of her own research: that the composition of governing boards -- who is sitting on them, how they got there and how members' views impact university policy -- remains understudied. The general public is vastly more engaged in K-12 governance than higher education governance, she said, meaning that college and universities trustees operate under less scrutiny. Even at her own university, in her own governance class, she said, students can't typically name their governing board members. Public accountability in higher education, to the extent that it exists, generally falls on presidents, not trustees, Commodore added.
"These issues may serve to wake us up to who these people are, how did they get here and how are they approaching their work," including issues of diversity, equity and inclusion, she said.