You have /5 articles left.
Sign up for a free account or log in.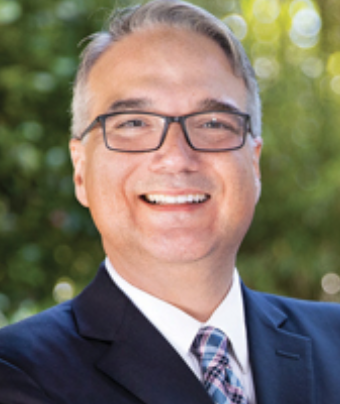 The University of Miami is pushing out its law dean despite objections from the faculty, apparently because he didn't raise enough money.
The dean, Anthony Varona, will remain at Miami in his role as the M. Minnette Massey Professor of Law, focusing on media and sexuality law. He served as dean for less than two years, most of which was spent navigating the COVID-19 pandemic.
In a message to the law school this week, Miami president Julio Frenk said he'd asked Varona to step down as dean, effective July 1, as the university approaches its centennial and "we prepare to accelerate progress on our strategic priorities."
The historic events of the last 16 months "have revealed both challenges and opportunities that highlight the need for a dean with the required vision and effectiveness of execution to bring the school to new levels of excellence," Frenk said. In particular, "the current capital campaign -- which will culminate in four short years -- presents a rapidly narrowing window of opportunity to mobilize significant resources on behalf of Miami Law."
Following his implicit criticism of the dean's fundraising abilities, Frenk thanked Varona for his service during "a time of unparalleled disruption in higher education." As social justice "remains at the forefront of jurisprudence," Frenk said, "we look forward to his continued impact on the school and its students as a tenured member of the faculty, who has brought a wealth of knowledge and experience to Miami Law."
A search for a new dean is planned.
The tenured faculty at the University of Miami immediately adopted a resolution protesting the decision and asking Frenk to reconsider.
"This news surprised and shocked the faculty," the resolution says. "The haste and lack of consultation with which the president and provost have made this decision raise profound and disturbing issues of governance."
The move to fire Varona is "particularly troubling" given his "many positive initiatives and accomplishments during his less than two years' time with us as dean," the tenured professors said. Varona got the law school through the pandemic, kept the program on "sound financial footing" and has been building "systems responsive to rankings and bar pass challenges," they wrote.
Professors also said they "admire [Varona's] leadership and vision for the School of Law as a forward-looking institution rooted in excellence, integrity and community."
Varona did not agree to an interview. In a statement, he said he remains "stunned by my baseless termination, disturbed by how I have been mistreated, and concerned by how all of this will affect our great law school and university. I am hopeful that clarity and fairness will prevail as we move forward, and that the university's decision will be rescinded."
The university did not respond to specific questions about the circumstances surrounding Varona's ouster, about how much money he was expected to raise or about the campus backlash.
Varona in his statement said he continues "to give my all to Miami Law and our community members -- including our graduates preparing for the summer bar exam." He also said he's "moved by the large outpouring of support from many colleagues, students, alumni and friends, in South Florida and across the nation. They have shared with me their shock, concern, and even outrage."
Debra Katz, Varona's lawyer, said in a separate statement that Miami's actions were an "egregious violation of Tony Varona's legal rights" and an "assault on longstanding and important principles of faculty governance and administrative due process."
Deans, who straddle the faculty and administrative realms, have been under increasing pressure to be key fundraisers since the Great Recession. COVID-19 has only added to this burden in many places. Law school admissions and therefore their finances suffered following the 2008 financial crisis and had just started to rebound prior to the pandemic. Administrators were worried that COVID-19 could upend this progress, but law school applications actually increased this academic year.