You have /5 articles left.
Sign up for a free account or log in.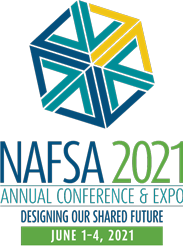 The State Department is continuing to prioritize applications for student visas, but department officials do not expect to return to full capacity quickly.
Kathryn Strong, a visa policy analyst for the department, provided this information to international educators gathered virtually for the NAFSA: Association of International Educators annual meeting Thursday.
Higher education leaders have been worried for months about whether pandemic-related disruptions to visa processing will prevent some prospective students from getting their visas in time for the fall semester. The continuing uncertainty about fall international enrollments comes against the backdrop of an estimated 16 percent decline in total international students, and a 43 percent decline in new international students, enrolled at U.S. colleges and universities last fall.
Visa services remain curtailed at many consulates: as of May 12, the department reported that 160 of the 223 posts that process nonimmigrant visas -- a category that encompasses student and scholar visas -- are offering some routine visa appointments. The remaining 63 posts remained closed for all but emergency and "mission critical" services.
The State Department only resumed processing student visas in China, the largest country of origin for international students, last month.
"We are working as hard as our resources and local conditions allow to adjudicate visa applications as quickly as possible," Strong said during a NAFSA conference session on visa problems international students and scholars are experiencing.
"But we also have to restate that we take extremely seriously our obligation to protect the health and safety of our personnel and our customers entering our consular sections in the midst of a pandemic," Strong said. "Even if conditions have improved in the United States, they've obviously continued to worsen in some parts of the world."
Strong said the State Department has been prioritizing student and exchange visa applications.
"We're offering as many appointments as we can," she said. "That said, even as we do make gains against the pandemic, our sections have large visa backlogs."
"We don't expect to quickly resume full operating capacity, so what we would urge students to do is to maintain close contact and early contact with their local embassy or consulate and try and apply as soon as possible," she said. "They can also always contact the embassy or consulate to see about expediting their appointments."
The State Department has taken steps to ease entry to the U.S. for students who reside in one of 33 countries affected by pandemic-related travel bans. It announced in April that students who are subject to these bans by virtue of their presence in Brazil, China, India, Iran or South Africa are eligible to travel to the U.S. under national interest exemptions as long as their academic program starts Aug. 1 or later. Students who are subject to bans by virtue of their presence in Europe's Schengen area, Ireland or the United Kingdom were already eligible for national interest exemptions.
Steven Bloom, assistant vice president for government relations for the American Council on Education, said the availability of national interest exceptions was "huge and very welcome news." But he said the association remains concerned about students' ability to get their visas in a time for the start of the fall semester.
"While we recognize the challenge that the State Department is confronting, we're still very concerned that international students are going to be delayed in their ability to get their student visas, particularly new students," Bloom said. "It's just an enormous challenge. You combine that with difficulties in travel, vaccinations and trying to make sure that when international students come to campus they are safe as they arrive."
Adam Julian, chair of NAFSA's International Student and Scholar Regulatory Practice Committee and director of international student and scholar services at the University of Maryland, Baltimore County, said much remains unpredictable about fall international enrollments. One area of uncertainty relates to the devastating COVID-19 surge in India, the second-largest country of origin for international students coming to the U.S. after China.
"At least those of us who have a lot of Indian students, I think that's the biggest concern and the biggest risk right now," Julian said. "If the public health sector doesn't improve there to the point we can start opening posts, a lot of universities are going to have enrollment problems."
Despite the challenges, Julian -- who co-chaired the NAFSA session at which Strong spoke -- said he was heartened by the tone of her presentation.
"There was just a genuine feeling of we're all in this together," he said. "I've heard from a few colleagues today saying the same thing -- that was really one of the better sessions in many years, and it really did a lot to assuage their feelings, at least in terms of knowing whatever the outcome is in terms of visas that we're all working toward the same goal. That's a refreshing thing for a lot of us."