You have /5 articles left.
Sign up for a free account or log in.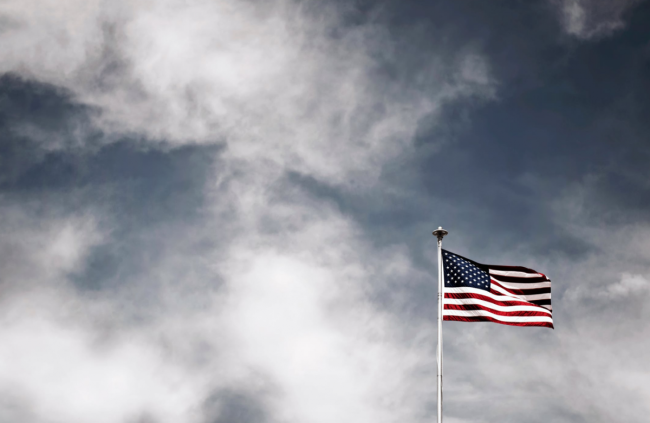 Tim Mossholder/Pexels.com
The Board of Trustees for Purdue University and all its regional campuses is set to vote on a civic literacy requirement today, without the formal endorsement of any faculty body and over the objections of some faculty members.
The irony was not lost on Alice Pawley, an associate professor of engineering education at Purdue's flagship West Lafayette campus and a member of its University Senate and American Association of University Professors chapter.
"It's like democracy and civic literacy are so important, we're willing to be dictators about it," she said. "We are bringing about this big, precedent-setting change to thousands of undergraduates in a way that does not demonstrate an awareness of governance."
Other professors, including the chair of the University Senate, support the requirement -- and fault its faculty critics for not engaging the issue more fully, and faster.
"I don't think it's fair for us to say we didn't endorse this when we chose not to participate in the endorsement process," said the chair, Stephen Beaudoin, a professor of chemical engineering at West Lafayette. "This has been in play for two and a half years and we have been indifferent, at best."
President Mitch Daniels first proposed in 2019 that undergraduates be required to pass a civics test, similar to the U.S. naturalization test. The faculty surveyed students and held a town hall and then formed a working group to consider how such a requirement would work. That group presented its findings in 2020, but the Senate voted down the requirement, 28 to 51, with two abstentions.
Faculty concerns were varied: Indiana high schools already have a civics requirement, some said. Others thought students didn't need another graduation requirement, and some didn't think the proposal was substantial enough. The loose idea at the time was that students would fulfill the requirement by completing a civics literacy exam and one of the following: a standard three-credit-hour class in a relevant area, modules at the on-campus Center for C-SPAN Scholarship and Engagement, or attendance at civics-related event approved by Purdue.
The University Senate discussed the requirement again this spring and almost voted on another resolution against it, but it effectively ran out of meetings at the end of the term. (A vote to bring the resolution to the floor at the final meeting of the academic year, in an emergency vote requiring a two-thirds majority, narrowly failed).
In late April, Purdue announced that the board planned to adopt the civics literacy requirement anyway at its June meeting. The announcement said students starting Purdue this fall will be the first subject to the requirement.
The announcement also said a faculty team of experts had helped develop the requirement.
Phillip VanFossen, the James F. Ackerman Professor of Social Studies and director of the Ackerman Center for Democratic Citizenship in the College of Education at West Lafayette, for instance, was quoted as saying that "Purdue students have shown they fare better than the national averages when it comes to civic knowledge, but there remains much room for improvement." Curricular and experiential requirements "will help our students grow and reach their potential as contributing citizens of our world. Additionally, some studies have found employers value candidates who have this knowledge -- who are 'civics certified,' if you will," he added.
Learning outcomes include increasing student understanding of important contemporary political issues, identifying opportunities to grow one's engagement in American politics and raising student awareness of, and options for, civic participation.
Neither VanFossen nor those other experts were available for an interview Thursday.
The updated requirement involves passing a test, currently in development, and one of the following options: attending six approved civics-related events, completing 12 podcasts created by C-SPAN center or taking one of a list of approved courses.
As of Thursday evening, the exact language of the board's requirement resolution had not been made public, leaving concerned faculty members to wonder exactly what it says.
Beaudoin, who had a copy of the resolution, declined to share it. Purdue did not provide it.
A Systemwide Proposal
The board's public agenda includes no details, except an "SW" notation. Pawley said she'd learned that that signals "systemwide," meaning that all of Purdue's regional campuses will be subject to the new requirement as well.
Several faculty leaders from regional campuses said they had no idea they'd be subject to the civics literacy requirement designed at West Lafayette until the board posted its agenda.
"To my knowledge, faculty on my campus did not know about the possibility that this would be applied to us," said Noor Borbieva, an associate professor of anthropology at the Fort Wayne campus and president of its AAUP chapter. "We were left out of the decision-making process entirely, and this curricular decision appears that it will impact us."
The curricular point is key. Universities and their boards make decisions all the time without involving the faculty. But across academe, the curriculum is considered to be the domain of the faculty.
David Detmer, professor of philosophy and chair of the Purdue Northwest campus's AAUP chapter, said he also understood that civics requirement was to be restricted to West Lafayette.
The board's own bylaws reinforce the role of the faculty in curricular decisions, he noted.
Pawley and several other members of the AAUP recently wrote to the board about this. In response, JoAnn Brouillette, chair of the board's Academic and Student Affairs Committee, wrote that since Daniels's initial proposal, "we have solicited and received considerable input from faculty, students and staff. We have conducted this collaborative process with great cooperation and tremendous assistance from the past two chairs of the University Senate." She added that the board is "extremely grateful for having gone through such a process; thanks to the faculty contributions that shaped and refined it, we now have a much better program before us than the one initially proposed in early 2019."
Todor Cooklev, a University Senate representative from Fort Wayne and professor of electrical and computer engineering, said he believed that "in the end it will be a collaborative process, like it should be," but that he shared others' concerns about faculty governance thus far. He also said he wished the board vote wasn't happening over the summer, when many faculty members are unavailable and unable to provide "substantial input."
Beaudoin said he didn't believe the regional campuses would be immediately subject to the requirement, and that he agreed faculty members will be able to shape the policy going forward.
"I hope the faculty and students can contribute so that everybody owns it," he said.
Pawley said she didn't oppose the requirement, in theory, but that it's too important to pursue without clear faculty support.
"When we talk about the way that we teach children about democracy, it's not by sitting them down and talking with them about democracy so that then they can apply it later on, but by giving them opportunities to engage in age-appropriate democratic processes to engage in democratic life," she said. "So what are we teaching students if the Board of Trustees is overturning a vote in order to bring about a graduation requirement on civics literacy?"