You have /5 articles left.
Sign up for a free account or log in.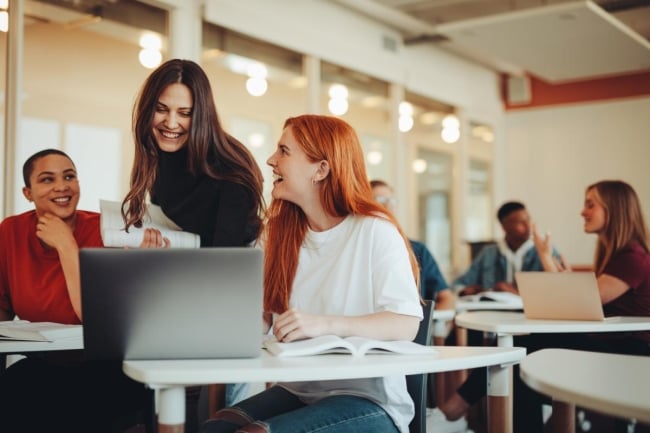 jacoblund/iStock/Getty Images Plus
Rochester Institute of Technology shifted its tutoring and support resources from a private space into two study centers, increasing visibility of the services and removing the negative social stigma around receiving help.
What's the sitch: RIT offers a variety of services across campus as part of its Academic Success Center, including academic coaching and Higher Education Opportunity Program (HEOP) advisers, among other help.
At RIT, academic coaching is a student service offered by student employees and staff for one-on-one support for time management, organization, project management, test prep and other study habits.
Prior, the study centers were home to tutoring resources only, creating a silo around how students could find and use academic resources, Glen Dornsife, RIT's coordinator for peer education and academic coaching, says.
Students operated in isolation, and academic coaching had a "negative stigma" that followed it, Dornsife explains. His team, especially Sammy DiSalvo, coordinator for student centers, sought to expand center use while better serving students.
Breaking it down: While most colleges offer a plethora of resources for their students to achieve academic success, they're scattered across locations at different times, making it inefficient or confusing for students, Dornsife says.
Instead, RIT is "breaking down silos that naturally unfold in student affairs and higher education [and connecting] the work of educators to better support our students," he says, hoping to make processes accessible and time efficient.
Putting it all together: The RIT study centers were born in fall 2021 and since have been home to tutors and academic coaches for free drop-in services during the center's operating hours. For limited hours, students can find HEOP advisers or professors offering office hours.
Students use the study center to complete coursework, study or work on group projects. After checking in at the welcome desk, they can receive direction toward specific resources, if needed, or have a drop-in appointment with a tutor or academic coach.
"By offering [academic coaching] in the study centers, we made it more accessible and less private, which has normalized this support service," Dornsife says.
If your student success program has a unique feature or twist that you believe is worth modeling, we'd like to know about it. Click here to submit.