You have /5 articles left.
Sign up for a free account or log in.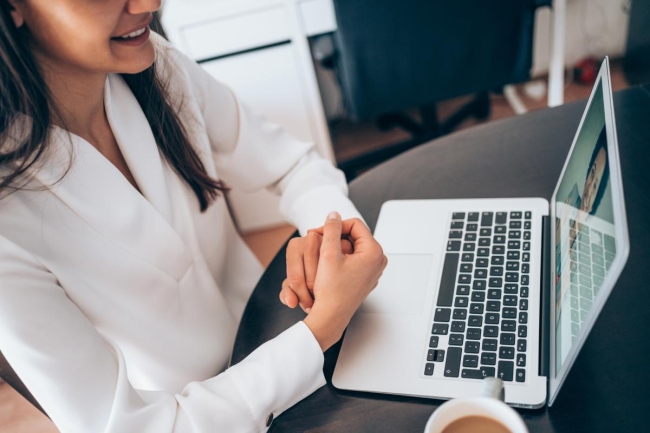 VioletaStoimenova/E+/Getty Images
Connecting students and alumni can be challenging, especially for a school with a widely dispersed population, but Grinnell College is closing the gap between its graduates and current students by hosting short virtual networking events.
"For many undergraduates, particularly those who have been historically underrepresented in higher education, building one's network can be a formidable challenge," Mark Peltz, dean of careers, life and service at Grinnell College, shares. "These relatively small-scale, focused virtual events create safe spaces for students to make meaningful connections."
Grinnell College has hosted 20 short virtual meetups for its alumni and students over the past two years, connecting Grinnellians past and present in an inclusive and accessible manner.
How it works: Grinnell hosts its networking events over the virtual platform Meetaway organized by major theme—like nonprofits and civic or community engagement or arts and media, or identity group, like first-generation students and alumni.
Alumni register first and create a mini profile, offering background information for students to read. Students then sign up and can select which alumni they'd like to chat with during the event as priority connections.
During the synchronous event, participants meet around six to 12 people over the hour, depending on the number of students and alumni registered. In a recent Government, Law and Policy meetup, 243 introductions took place between the 25 students and 26 alumni, Peltz says.
Each conversation is about 10 minutes, and a student and graduate pair can extend their conversation if they "really hit it off," Peltz adds.
During the meeting, participants can take notes on Meetaway, and at the end, each participant gets an event digest via email, providing a summary of whom they met with, their contact information and their respective notes.
Effective communication: So far, participant feedback has been "overwhelmingly positive," Peltz says.
The speed-dating model creates intentional, short networking interactions between alumni and students without an awkward cold approach or fighting for time with an alum.
"The email digest following the event facilitates easy postevent connections and follow-up," Peltz adds.
Requiring alumni to register first also drives students to register, Peltz shares. "We have found that marketing the event to alums first, and then using the alumni attendee list to garner student attention, yields a better turnout," he says.
The best events have a balanced ratio of students to alumni, because that gives the best opportunity for one-on-one conversations, Peltz shares.
If your student success program has a unique feature or twist that you believe is worth modeling, we'd like to know about it. Click here to submit.