You have /5 articles left.
Sign up for a free account or log in.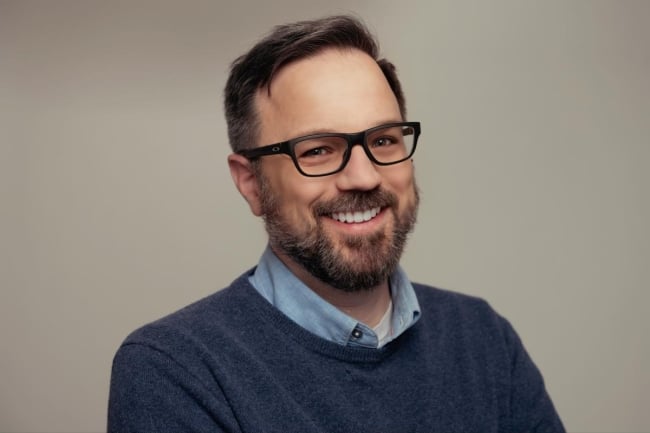 With a heart for minority and underrepresented students, Brian Reed, associate vice provost for Student Success and Campus Life at the University Montana, uses a data-focused approach to gauge student success and career readiness.
Reed spoke with Inside Higher Ed about his cross-departmental work and a new initiative at Montana to match course objectives with professional experience.
Q: What led you to your career in higher education?
A: I was a first-generation college student from a small coal-mining community in east Kentucky. I arrived at college clueless, scared out of my mind, constantly worried that I would flunk out or not be successful in some way. I was like, "So what's the secret of success here?" And everybody kept saying, "Don't quit." And I was like, all right, I can do that. Like, I can not quit.
I had some really great professors who were really supportive, who are first gen themselves and great role models. I was an elementary education major as my undergraduate training, and I kept having this real itch along the way, though: I really liked college. I didn't know about this thing called Student Affairs just yet, but I knew [there was] a way that I could work at a college and sort of do for other students—particularly first-gen, BIPOC students and Pell Grant students—what others had done for me.
Q: What does student success mean to you?
A: I believe that excellence and talent are equally distributed, but opportunity isn't. So for me, student success is: How do I help? Or, how do we help, as a campus, every student maximize their abilities and their experiences?
It's equal parts tearing down and building up, tearing down being like removing all the obstacles that bureaucratically or programmatically stand in a student's way. The building-up piece is creating programs and services and mentoring opportunities for students that help promote their growth, as well.
One of the things I really like to do is disaggregate data down to some really essential cores to look at how good or not we're serving minoritized students, Pell Grant students, first-gen students—and saying, "Can we do better? And how do we do better?"
Q: What are the markers of student success in your role?
A: One of the things I pay really close attention to is utilization data. We just recently looked at student's utilization of counseling services on campus and broke it down by race and ethnicity and we found that a lot of our Native American students weren't using that service. We saw that data and then our director of wellness and I got together and said, "What can we do about this?'
So what we did is create an embedded wellness coordinator position. These are social workers in our school of social work who are part of the individual college's leadership team, who serve as a subclinical counseling coach resource to both students and faculty. And particularly with Native American students, we placed one with our American Indian Student Services Office. They're there 10 to 15 hours a week for students to be able to consult with and get some clinical coaching.
I don't want to see disparities across race, social class, health status, first-gen status. I really feel like our task is to mitigate and eliminate those disparities. If you look at our DEI plan on campus, it's really granular in those ways. Each of those directors knows that their task is to look at all of that data and figure out: Who are we serving? Who are we not serving well? And how do we serve them better?
The thing I really like about [student success] work is how it bridges [departments]. Student success is everything. We talked about all the things you have to do to move the needle on retention, and one of the benefits that comes with that is the ability to work with interdepartmental and cross-campus partners and faculty particularly … There's no better position on a college campus to integrate the curricular and the co-curricular than the one that I have.
Q: What is equity-imperative career readiness and what does it mean to you?
A: One of the things that I lose a lot of sleep over every night is these national trends … around the notion of underemployment.
What we know is that BIPOC students tend to major in majors that have some of the highest underemployment, and then they tend to have the highest underemployment regardless of major. One of the things we've really turned our focus on has been postgraduate success, as well.
My general goal is to erase any disparities across race and ethnicity and any sort of outcome that we have in particularly postgrad. The postgraduate is important to me, because the idea is that if you come out underemployed, you're not working in a field requiring your degree, like the percentage or the likelihood that you will be chronically underemployed is real.
The beauty of having a really big portfolio [of departments] is that I can go to the director of career success and say, "Hey, how about you and I and the director of American Indian Student Services sit in a room together, and talk about how we can create more and early exposure around career readiness for Native American students?"
Q: How do you translate students' skills and their course outcomes into career readiness?
A: One of the things I'm a huge student of is the skills discussion going on between employers and institutions, as the undergraduate degree becomes less and less a proxy for career readiness.
We have a faculty person that we stipend whose whole job is to work with fellow faculty on extracting work-based skills and competencies out of … syllabi and clearly listing those as course outcomes.
We've got a lot of work to do. It's not going to happen overnight, but the idea is that at the end of the day, a student would be able to have a list of all the skills and competencies that they were able to glean from all their courses here at the University of Montana. So when they sit down at an interview with an employer, they can point directly to, "Hey, I did a group project around data analytics and I have this technical skill in this particular area."
We offer one-off workshops where we use Lightcast Skills Extractor and AI to help faculty extract the skills that they're currently teaching in their courses. It's an illuminating exercise because a lot of faculty will do this, and they'll get a handful of skills that get extracted from the AI and then they'll go, "Wait, but I'm teaching this, too—I thought I was teaching this?" And then it's a brilliant moment, because then we go, "Well, you might be, but you're not articulating it as a course outcome, so let's be more explicit with it."
Seeking stories from campus leaders, faculty members and staff for our new Student Success focus. Share here.