You have /5 articles left.
Sign up for a free account or log in.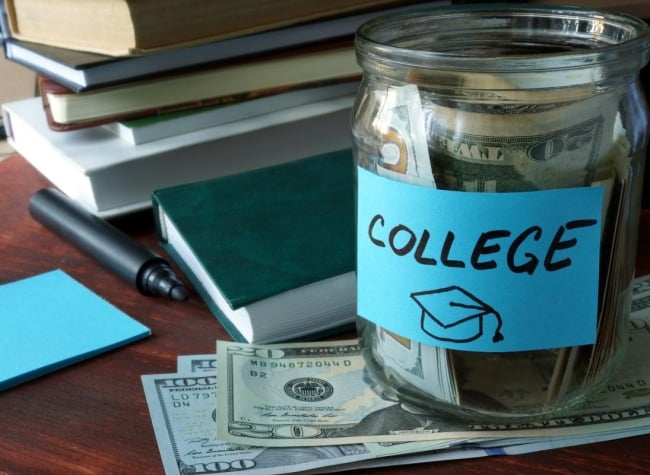 designer491/iStock/Getty Images Plus
Financial wellness may not be the first area that comes to mind when thinking of well-being, but it is considered one of the eight dimensions of wellness.
Inside Higher Ed spoke with three financial aid professionals about their best strategies to strengthen this area for students.
What Is Financial Wellness?
Mike Runiewicz, assistant vice provost and director of student financial services at Washington University in St. Louis, sees the institution's role in student financial wellness as "helping students obtain the information that will help them successfully navigate different aspects of their lives."
The first concern is an admitted student's cost of enrollment and financial resources prior to starting at the institution, and then colleges must support the student in having the resources to graduate on time.
"It is important to us that financial aid and finances are not what people are thinking about and worrying about through their college experience," Runiewicz says.
Financial Literacy Need
In a 2022 Inside Higher Ed and College Pulse survey, only four in 10 college students called their financial knowledge "excellent" or "good."
Students at a four-year university were more likely to use their university's information and resources, with 41 percent using the financial aid office and 20 percent turning to other institutional sources. Only 25 percent of students at two-year universities have used their financial aid offices, and 14 percent have used other institutional resources.
Students also disproportionately use their financial aid offices based on their class year. Only 27 percent of the Class of 2022 (then graduating seniors) had never interacted with their financial aid office, compared to 50 percent of the Class of 2025, then first-year students.
Among all students, 58 percent indicated they would like financial aid offices to provide more support to navigate their own finances, and 54 percent want more education and awareness around personal finances now and postgraduation.
Here's how financial aid professionals can, through conversation and more formal efforts, be supporting students and giving them the tools to establish and maintain good financial habits.
1. Build up financial literacy
Most students don't think about financial literacy until they're about to graduate, says Brad Barnett, associate vice president for access and enrollment management and the financial aid director at James Madison University.
Financial aid officers should work to grow a student's financial literacy in phases, beginning in their first semester and culminating the term before graduation.
"It's about setting up that mind-set: even though you don't have a full-time job, the concept of saving, the concept of living within your means, budgeting," shares Dana Kelly, vice president of professional development for the National Association of Student Financial Aid Administrators.
A freshman could learn how to create a budget, reduce debt, avoid credit card traps and navigate the dangers of peer-pressure spending, whereas a senior could learn about choosing a health insurance policy and investing.
2. Give special attention to building budgeting skills
Budgeting was the No. 1 skill identified by the interviewed financial aid professionals as a necessary skill for undergraduate students.
"It doesn't matter what kind of career you're going into. You have to have some kind of a budget," Runiewicz will tell students. "You have a limited amount of dollars coming into your house, and you've got to make sure that the dollars going out of your house don't exceed the dollars coming into your house."
While budgeting can seem monotonous to a student, financial aid officers and other institutional partners should emphasize the importance of building valuable habits along the way, Kelly adds.
3. Create intentional relationships
WashU assigns financial aid officers, called Student Financial Services counselors, to students when they're admitted. The same SFS counselor will work with a student throughout their academic career, providing intentional communication, support and guidance.
"Now any student, regardless of where they are in our process, feels like they have a specific person to talk to, and they don't lose that person once they enroll at the university," Runiewicz explains.
The SFS counselor personifies the office for students and provides a continuity of care that is important, he adds. "When a student reaches out to Student Financial Services, we know who that student is, we have some knowledge of that student's situation and the students are not having to explain every single uncomfortable thing."
4. Get closer to students physically
If you can't bring the student to the financial aid office, maybe you should bring the financial aid office closer to the student.
In January 2020, WashU opened a satellite financial aid office in the student union at the Danforth University Center, which is closer to residence halls and other student spaces.
"Between the time that we opened that [office] in January and the time we closed at the pandemic, we saw more current students in that location than we saw at our primary location," Runiewicz reports.
Financial aid at WashU, like many institutions, also offers virtual office hours via Zoom.
5. Go old-school
Reinforcing old-school spending and borrowing habits can teach students how to better manage their finances and set them up for future success.
The ease of making digital purchases and transferring money, especially via mobile devices, can decrease people's intention with how they're using their money, Barnett, from James Madison, shares. Instead, he teaches students how to manage money thoughtfully and carefully.
In spite of the federal requirement from the Department of Education for institutions to provide loan entrance and exit counseling, "in this day and age, you could literally go through your entire school career, get loans and never step foot in the financial aid office," he says. "It's so electronic; it's so easy."
Barnett, when teaching his financial literacy class, breaks down what he considers myths surrounding money and finances. One is about debt and credit spending—that a person has to have good credit to survive or has to take on debt to buy things.
"I want my students to understand there is another way that is less risky. It might take longer, it may require a bit more patience, but it removes risk from the equation," he says.
6. Offer credit for financial lit learning
Spotlighting financial literacy in a classroom setting can also equip students for financial wellness.
"I would love to see personal finance become a required gen ed," Kelly shares. Among the many resources present, she envisions an institution could create a credit-based, required course to count toward a liberal arts degree.
Barnett teaches an in-person, three-credit-hour class for graduating seniors in any major. In it, he walks through 12 topics of personal finance. His students keep a journal and write a financial plan at the end of the term to prepare them for their life after graduation and to think critically about money.
Beyond learning skills themselves, students who complete a course on financial literacy will often start a culture shift among their peers, Barnett says.
"During the course of the semester, students start teaching their friends what they're learning," he explains. "It spreads just through word of mouth, and the students become ambassadors with people in their cohort to help them fix their money as well."
Seeking stories from campus leaders, faculty members and staff for our new Student Success focus. Share here.