You have /5 articles left.
Sign up for a free account or log in.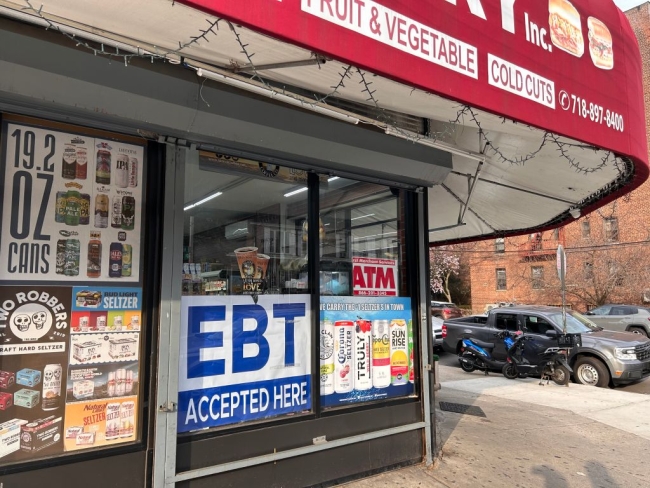 Lindsey Nicholson/UCG/Universal Images Group via Getty Images
As Congress gears up to update the sprawling and expensive farm bill, land-grant institutions want lawmakers to boost research funding and make other investments while advocates representing students are hoping to make food assistance easier to access for students.
"If nothing changes in the farm bill, we will continue to have a massive federal program that invests billions of dollars a year in food insecurity that continues to undermine people's ability to become economically self-sufficient," said Carrie Welton, senior director of policy and advocacy at the Institute for College Access and Success.
The farm bill, last updated in 2018, is a wide-ranging package of legislation that sets the policy for agriculture, nutrition, conservation and forestry and authorizes programs and spending. However, the bill doesn't appropriate the money. About 80 percent of the spending in the bill goes toward nutrition programs, primarily the federal Supplemental Nutrition Assistance Program, or SNAP.
Welton said SNAP is in need of a "drastic simplification." The current rules make it difficult for students in need to access the program, which gives eligible individuals money to pay for food. Simplifying the program and making other reforms also could make college more accessible and boost college completion, she added.
The programs in the bill are authorized through Sept. 30, and the House agriculture committee is looking to mark up a draft in mid-September. Congress could pass an extension of the bill through the end of the year to give lawmakers more time to pass an updated bill.
The farm bill reauthorization comes as Congress will likely have to do some belt-tightening. Michigan senator Debbie Stabenow, the Democrat who chairs the Senate agriculture committee, has said there won't be any new money available for the farm bill. The deal that passed earlier this summer to avert a default on the nation's debt capped federal spending for the next two years.
The farm bill includes millions in funding for agriculture research and extension services for land-grant universities. The 2018 update included a number of wins for historically Black colleges and universities, and some experts had hoped to see Congress build on those changes to increase funding for the land-grant institutions created for Black students.
The Association of Public and Land-grant Universities has asked Congress to reauthorize a number of grant programs and allocate $5 billion over the next five years to upgrade research facilities at land-grant institutions. Public agriculture schools and colleges have outdated facilities and are facing $11.5 billion in deferred maintenance costs.
The farm bill historically has not funded infrastructure. The 2018 update created a competitive grant program to pay for capital projects, though Congress didn't provide money for it. This current budget put $2 million toward it.
Michael Boehm, vice chancellor for the Institute of Agriculture and Natural Resources at the University of Nebraska at Lincoln, said facilities are key to universities' teaching, research and extension efforts.
"It's just impossible for us to do the cutting-edge research that's needed to move the world forward and move American agriculture in facilities that were built before Watson, Crick and Rosalind Franklin figured out the structure of DNA," he said. "It's hard to do cutting-edge research on climate-smart commodities when you can't control the temperature in the greenhouses."
For community colleges, there's a great deal at stake in the reauthorization of the farm bill, said David Baime, senior vice president for government relations at the American Association of Community Colleges.
Agriculture programs at community colleges could get access to $20 million in new money under one proposal.
"We'll be very pleased if there's recognition of the substantial contributions that our colleges make to the agricultural sector," Baime said.
AACC also is involved in efforts to simplify SNAP. Baime said the current requirements, which are "confusing and burdensome," have prevented students who were eligible from getting access to the assistance they need.
Baime said he was "guardedly optimistic" that lawmakers will make changes to SNAP to improve the program, especially as awareness about food insecurity among college students has increased.
The Hope Center for College, Community and Justice at Temple University has found through surveys that about 18 percent of students who reported experiencing food or housing insecurity were enrolled in SNAP. About 34 percent of college students over all were food insecure, according to the center's 2020 basic needs survey.
"We want policy makers to understand that community colleges have a majority of students who are not of traditional college age or maybe have families or are already working, and that also needs to be factored into the policy mix," Baime said.
'Noncontroversial Fixes'
Currently, students enrolled at least half-time are exempt from SNAP's work requirement but have to meet other eligibility criteria, including being a single parent or having a disability, to receive the benefits in addition to satisfying the other income, household and citizenship requirements in the program.
Recipients in a single-person household can't have a net income of more than $1,133 a month to be eligible. On average, a single person receives about $130 a month through SNAP.
Students who work less than half-time are subject to SNAP's work requirements. Participating in an employment and training program for 80 hours a month would satisfy those requirements, but attending a postsecondary program doesn't count toward those hours.
"The rules serve as a disincentive for pursuing education beyond high school," Welton said.
Welton said if SNAP was improved to better connect it to what employers demand, workforce development goals and state attainment efforts, then the federal government could eventually see a savings in the program.
"There's a significant decline in the number of people with SNAP with each successive level of education they attain," she said.
Welton and TICAS recently recommended that Congress broaden the definition of employment and training programs to include those at colleges and universities. Additionally, TICAS wants "enrollment in an institution of higher education to satisfy student eligibility if all other requirements have been met."
"These are actually pretty relatively noncontroversial fixes that don't expand eligibility but improve the way people interact with the program to be able to … become more employable," Welton said.
Debates over SNAP criteria, primarily work requirements, have derailed or delayed previous farm bill reauthorizations. SNAP work requirements also were a key sticking point during the debt-ceiling talks.
Welton said there's a lot of misinformation and misunderstandings about SNAP and who benefits from the program, so a key part of her advocacy on Capitol Hill includes providing basic information to lawmakers.
TICAS is planning a campaign this fall to educate members of Congress and the public about SNAP, which includes op-eds in local newspapers about "the importance of SNAP to workforce development and higher education," Welton said.
"Regardless of what side of the political spectrum you sit on, nobody wants people to have to rely on the SNAP program," she said. "That's not controversial."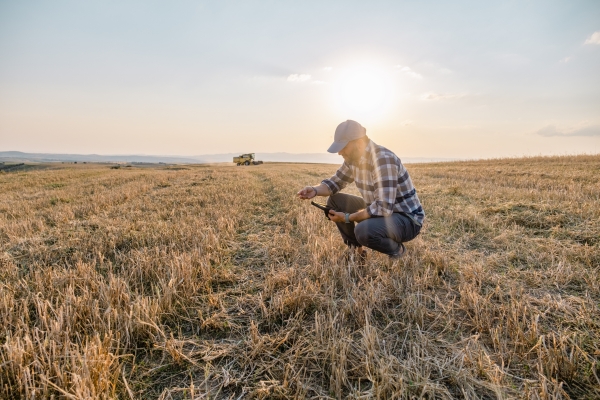 'Critical Investments'
Boehm, with the University of Nebraska, said the farm bill provides the competitive and the capacity funds to keep American innovation and agriculture moving forward.
"In order for us to stay ahead and be competitive, we need to put a focus on ag innovation and funding for ag research and ag infrastructure, and then extending that knowledge to the people of the world," he said. "That's what the farm bill is all about."
The bill sets a ceiling in terms of what Congress can spend, Boehm said. What Congress actually allocates is figured out during the annual appropriations process.
"The 2018 farm bill authorized $700 million that Congress could appropriate for ag research," he said. "We've been sitting pretty flat, candidly, for quite a few years at around $450 million."
Other buckets of funding, such as the capacity grants that provide the base funding for research and extension, do allow universities to leverage the federal dollars to get more money from state and local governments.
"My own budget in North Carolina starts with about $12 million in federal funding," said Rich Bonanno, director of extension at North Carolina State University. "But last year, my expenditures in extension in North Carolina were $132 million."
Ernie Minton, dean of Kansas State University's college of agriculture, said the nation and land-grant university system can't accept the current funding levels for the U.S. Department of Agriculture's National Institute of Food and Agriculture, which oversees the grant programs focused on advancing agriculture-related science. That includes the funding for facility upgrades.
"There's just too much on the line, and we really must make some critical investments as a nation in that," he said. "Food security long term depends on us being more up-to-date and modern with regards to our facilities."