You have /5 articles left.
Sign up for a free account or log in.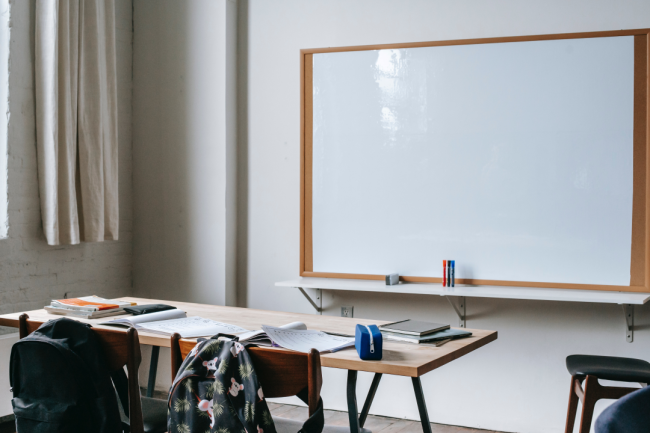 Those who teach first-year or introductory-level courses may not realize that their students could be entirely unfamiliar with a syllabus and its content.
Professors looking for new or creative ways to share syllabi content can employ one of these three tips:
Create a syllabus quiz.
Professors can review key components of a syllabus such as grade distribution, preferred method of contact, office hours or classroom expectations through a quiz, delivered in-class or prior to the first class. (Who doesn't love a pop quiz!) To add extra incentive, professors can attribute points or extra credit to the quiz.
Alicia Russell, associate director of the Center for the Enhancement of Learning and Teaching at Tufts University, would assign students a one-point quiz with the opportunity to retake as many times as they wanted, she shares in a blog post. Russell found the activity reduced the number of questions she would receive about topics already covered in the syllabus.
Make a game.
Syllabus review in class can be fun and engaging if professors create an active-learning environment. Cathy N. Davidson, professor of English, and Christina Katopodis, a postdoctoral research associate, from the City University of New York, have come up with creative ways to engage students in syllabus exercises. A few examples:
Scavenger hunt. Set up a trivia-style quiz with questions that encourage students to reference the syllabus, LMS or website, as applicable. Questions from "When is the midterm due?" or "How should you submit assignments?" can help students remember key details later.
Mapping the syllabus. In this visual exercise, students are given a blank piece of paper and drawing utensils and asked to portray the syllabus as a timeline, concept map, comic or other graphic. After allowing time for students to read the syllabus and draw, professors can display the graphics around the classroom (or online with the whiteboard feature of Zoom or Google Jamboard).
Collaborative annotation.Group students into small teams, divide the syllabus into sections and assign each team one portion. Cohort members work collaboratively to read, annotate and review their section with the class.
Peer-to-peer syllabus learning. A longer version of collaborative annotation, small groups can be assigned to teach a portion of the syllabus, allocating one half of class for groups to make a presentation and the second half for teaching.
Hide an "easter egg."
Making sure students read every single line of the syllabus may seem impossible, but a hidden message can help spot those who do. For students who read Monday announcements for his course, retired Walden University professor David Mathieu would share one of his recipes.
In addition to making sure students got all the information he was sharing, the recipes helped make him more approachable, friendly and added a taste of "midwestern down home," Mathieu says.
Do you have an academic success tip that might help others encourage student success? Tell us about it.