You have /5 articles left.
Sign up for a free account or log in.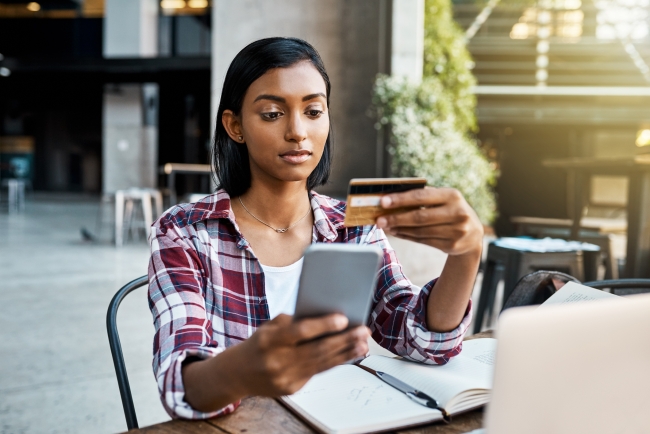 PeopleImages/iStock/Getty Images Plus
Back-to-school shopping is getting more expensive every year with rising costs of living.
College students and their families are expected to spend an average of $1,366.95 per person, according to a survey from the National Retail Federation and Proper Insights & Analytics. Around one in three students says their spending has grown year over year due to larger purchases, such as a computer, phone, calculator or dorm items.
To help graduate students in their programs mitigate high-spending pitfalls, three social work professors are encouraging their peers to be a resource to students in what to spend on technology.
Matthea Marquart, associate dean of online education at the Columbia University School of Social Work; Stephen Cummings, distance education administrator at the University of Iowa School of Social Work; and Carly King, online master in social work program director at Widener University, provide these actions and insights:
Understand the student population. For graduate student programs, many learners are nontraditional students or are returning to education after a break, which often leaves them less informed than their peers on what's essential and what's not.
Set expectations for the program. Every discipline and major has its distinctions in how they will use tech or other school supplies. Professors can give students insight into how coursework is delivered and the demands of the program to help students make educated decisions about their spending. For an online-only master's in social work student, for example, a desktop computer will not suffice and students will need around 16 gigabytes of memory to host online coursework and video calls.
Be transparent in what will work. Many professors encourage students to have a spectrum of tools and resources to set them up for success, but communicating clearly about what is essential versus recommended can help students struggling with financial wellness. In M.S.W. programs, for example, it is not necessary to have an expensive wireless headset or 4k webcam; the professors instead encourage students to focus on reliable and trustworthy purchases. NRF's report found back-to-school shoppers are more likely to look at discount stores this year, due to high costs.
Share institutional resources. Professors can play a critical role in connecting students to support programs offered at their college. Making students aware of free or discounted software, like Microsoft Office or Adobe Creative Suite, or services they already pay for in technology fees, can help students save money. Disability Services can also assist students with disabilities in identifying tools like speech-to-text or text-to-speech software.
This story was submitted to us by a reader just like you! Share your student success initiatives with us here.