You have /5 articles left.
Sign up for a free account or log in.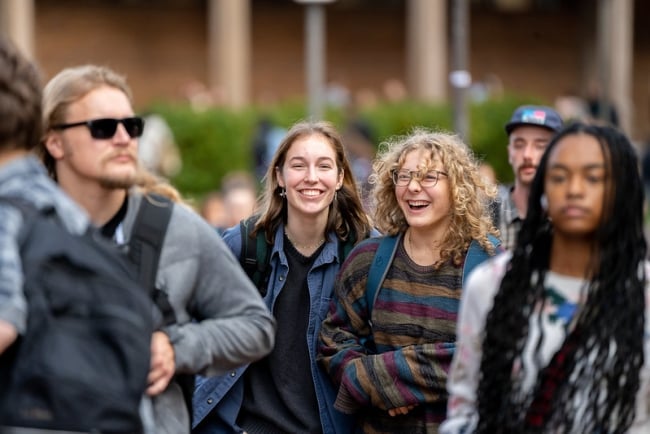 Western Washington University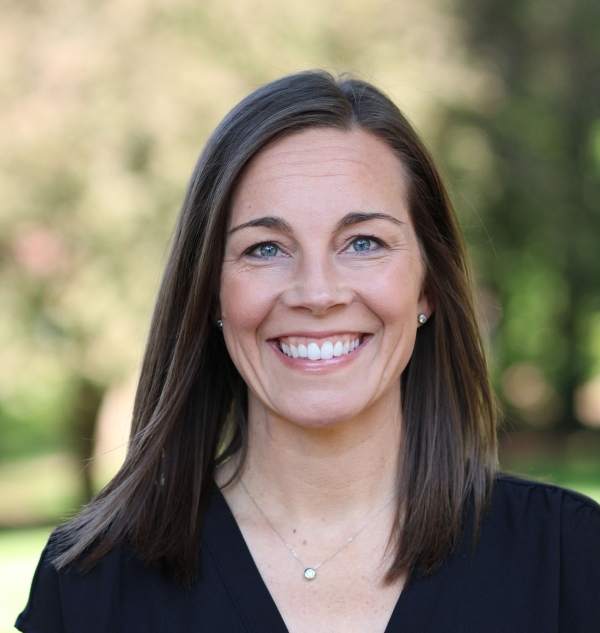 Meagan Bryson serves as the first director of the newly minted Academic Advising and Student Achievement Center at Western Washington University in Bellingham, Wash. The center is part of an institutional alignment to connect student services and promote student success on campus.
Bryson spoke with Inside Higher Ed about her new role, developing partnerships across the campus community and investing in the next generation of student affairs professionals.
Q: What led you to a career in higher education?
A: I grew up in higher education. My mom worked for 40 years in the Community and Technical College System in Washington. I then was a part of the dual-credit program, Running Start, in Washington. So right away, I started as a college student as a junior in high school and just fell in love with the environment. I had a student job right away, working in the advising center, and just from there, I found that spark.
I actually discovered [that] Western, at the time, had a student affairs administration master's degree. So I actually picked that program first and then selected my undergraduate major after that, so definitely had my sights set on working in in the student affairs field. The rest is history; I've stayed in higher ed ever since.
I did, after graduating from Western, spend about 11 years working in the two-year college system, doing a number of different student affairs and student services roles, primarily in advising and career services, and then came back to Western in September of 2014 and have been here since.
Q: What is your new role and what's included in your purview?
A: As director, our scope and role is the primary undergraduate advising center on Western's campus and focusing particularly on first-generation, Pell Grant–eligible students. So we want to really make sure that we're providing a holistic advising center for all of their academic planning needs, helping [students] understand academic policies at Western, navigating to campus resources, connecting students with our academic department advisers, where students receive advising related to their major and minor. That also includes a full scope of student advising from the onboarding experience and their new student advising, all the way through students checking in before they're nearing graduation. So pretty, pretty comprehensive.
The center brings together two centers, really. The Academic Advising Center, which is where I've been the assistant director since they started in 2014, [has] partnered for many years with Student Outreach Services, which has been historically focused on working with first-generation, Pell Grant–eligible students. This new center brings together the best of those centers.
Q: How does the center prioritize accessibility for first-generation and Pell-eligible students who may not understand the hidden curriculum of higher education?
A: We're continually committed to focusing on our new, incoming first-gen, Pell Grant–eligible students. We're actually piloting a mandatory advising [program] for those students starting this quarter, which the former Student Outreach Services did a lot of work on that already. We have a lot to learn and go from, so we're not starting afresh, which is great. We'll be assigning all of those students this quarter to advisers and work with them throughout their first year here at Western. Additionally, we're going to be adding students who are entering who have a lower high school GPA, or particular high school GPA that we're wanting to focus on, because we feel that they could maybe use some additional supports.
Q: What are the center's goals in the first year?
A: This merge has been a long time coming—we can thank COVID for a lot of that, that it put a multiple-year delay, honestly, and that we've also had two massive construction projects that have impacted this whole space.
Which is all great, because what those construction projects have done [is] created a much more welcoming center, more private office spaces. We know for a lot of students, they [want to] have a safe space [where] they feel comfortable sharing information. Because sometimes I might be sharing other information that we need to make sure they're connecting with other campus resources—counseling and wellness, disability access services, etc. So that has been really exciting to open our doors.
A lot of our team has also been remote during COVID, plus two construction projects. So we've been open, not even two weeks yet, in person, and the synergy in the office is exciting. We had an in-person staff meeting today, and it's just been really great to come together as a team. We're all colleagues who've known one another for a long time, so we're just continuing to be able to build and expand on those relationships.
Other goals of the center are really to also focus on continuing student advising, partnering with key campus partners. I think that will also be a lot of the work that I'll be doing … continuing to grow partnerships across our campus with our academic department advisers and making sure that we're partnering together and leveraging resources and making sure that students are feeling supported throughout their academic planning journey.
Another goal for us is really focusing on other service areas on campus. We all have laptops; we can go advise across campus. One great example that we're really excited about is, this fall quarter, we have advising nearly every week in our Access, Diversity, Equity and Inclusion unit. So that's putting an adviser over in the Multicultural Student Services area, Disability Access Center, the Black Student Coalition. Those partnerships are critical for us, because if those students can see us in their spaces and feel connected and supported, you know that that opens the doors more for them to come into to our new center as well.
We have a strong peer mentoring program, and it's been at Western for many, many years … and we're continuing to carry that. We already have a waiting list of mentees. We're already off to a great start of students participating in that. They meet with their mentor weekly to touch base, which has proven to be a successful model.
Q: What other campus partnerships are you considering?
A: The first one that comes to mind is our tutoring center in our Western Libraries (they're all connected). We've had a strong partnership with them for a long time, but that is one area that we are hopeful to continue that partnership in collaboration in. With so many of our students, we realize not only just like academic tutoring, but study skills and so many of the conversations we're having with students who may be particularly facing some challenges or just that transition to college of managing time that they didn't need to manage before.
We're going to be taking a tour over in the tutoring center this quarter. They've redone the space also to make it more accessible for students.
Q: Speaking of reconstructed spaces, what are you most excited about when it comes to the center's new physical space?
A: One of the things that I really love about Western and, in particular, the student focus is that we have a pretty sizable student staff population that I think just makes us so much stronger as a team.
We have academic student advisers who work with us for the new student advising programming. We have student staff at our front desk, welcoming students. We have peer advisers available, who are also working with students one-on-one on their academic planning. So when students enter the space or call into the office, we try to gauge, what kind of questions do you have? How can we best help you? We have peer advisers available 8 to 5, so anybody could just talk to someone.
Those peer advisers also are able to schedule with professional advisers so if the conversation is going beyond their areas of expertise, we have professional advisers there, and professional advisers might refer a student back to a peer adviser because they're current students and have different insights than that those of us who are professional advisers.
That collaboration has been really exciting—and just the energy of having students in our office. The skills that our students are able to gain working in our office each year, I think we could probably recruit one at least to Student Affairs where they discover this is a wonderful and amazing field. And so that's always really fun when we find it as a career discovery experience for them.
Q: What areas are you most excited to invest in student success?
A: I'm probably most excited about the first-year advising pilot that we're kicking off; we're really continuing, essentially, but really kicking off this fall quarter with our new, incoming first-year students. We know that Western has just admitted another very large first-year class, which we're really excited about, and we also want to make sure that those students are feeling supported and have the resources or are connecting with the resources to promote that success.
Q: As the inaugural director, what are your goals in this first year?
A: I think as a Western alum, I'm just honored to be in this role—it's incredibly exciting. To work with such an amazing team of colleagues, both our professional staff team and our student staff team, is really exciting. I want to continue to learn.
I also realize I've been here for a little while and this is new, a different role, so I think it's really important to ask questions, to continue to find ways to support our team collectively, to support our students, to grow and expand across the Western campus.
Seeking stories from campus leaders, faculty members and staff for our Student Success focus. Share here.