You have /5 articles left.
Sign up for a free account or log in.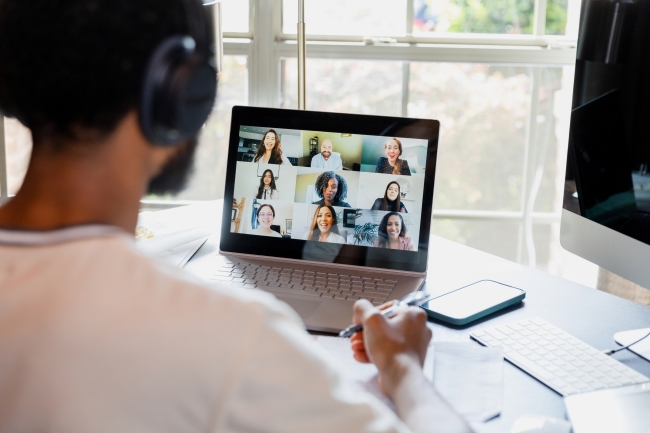 SDI Productions/E+/United States
Online education has grown more popular among learners following the COVID-19 pandemic, and some universities are embracing fully online degree offerings, but many institutions have returned programs that were temporarily offered remotely back to fully in person.
A new report from California Competes, a nonprofit group focused on higher education and workforce development, highlights some of the common issues presented by higher education stakeholders that impede online learning development within the state.
Researchers identified six concerns among the professors, campus staff and administrators interviewed—quality, data, organizational structures, finance, culture and values—that inhibit online education and ways to address them.
Quality: Stakeholders question the rigor and learning outcomes of online education, often comparing it to a transition to remote instruction during the COVID-19 pandemic. Other concerns include a decrease in quality instruction because of a higher student-to-faculty ratio or combining online courses among different campuses. Practitioners also held a bias toward traditional in-person instruction as "the gold standard."
To fight misconceptions, researchers believe successful programs should be showcased and modeled to demonstrate the availability of high-quality online programs. Data insights can support the learning outcomes achieved by remote students to convince skeptics.
There are also opportunities for additional investment in online programs to address gaps, including adding professional development and educational technology to increase quality, making academic and student support readily available online, and creating solid policies addressing assessment and academic integrity to maintain rigor.
Data: One of the reasons stakeholders question the value of online education is the lack of consistent and comprehensive metrics to evaluate the program. Data collection and reporting varies between campuses, institutions, states and at the federal level, making it difficult to compare and understand the student experience in online education.
Online students can also generate more data than their in-person peers, raising concerns around data privacy and too much data visibility within a college or university.
One solution is to set definitions, standards, methods and privacy policies around institutional data, making data more accessible but also making sure it conforms to best practices and standards. Data sharing should also be encouraged between systems and focus on user-centric design.
Organizational: The structure of a college or university can be an impediment to successful online education, particularly around sharing and collaboration between institutions. A lack of knowledge sharing between institutions may be due to competition for enrollment, fears around job loss or an inflexible system that reduces opportunities for innovation.
Traditional structures can also impede online program development, including policies that require students to complete some in-person courses or administrative processes that make it hard for students to enroll in online courses across campuses within a system.
To mitigate these issues, colleges and universities should increase their coordination and collaboration to promote innovation, leverage existing tools and streamline processes. State oversight can place responsibility above institutions and hold them accountable for online education efforts, as well.
Finance: Researchers found stakeholders disagree or misunderstand the financial elements of online education, including funding models and developmental costs.
Some practitioners have misconceptions around what it costs to educate a student online versus in person and that lower costs may result in cutting in-person jobs. Faculty also have concerns about compensation and workload for online teaching or believe online teaching is not a meaningful avenue for student success outcomes.
Administrators also expressed the belief that investing in online programs can reduce income from auxiliary services like parking and dining.
To address these challenges, campus leaders should identify the costs of developing and delivering quality online courses, painting a better picture of the overall impact of a shift to online offerings. Leaders can get faculty buy-in by establishing a transparent funding model and financial incentives for faculty partnership, addressing unions' concerns, defining faculty workload metrics and making student support services equitable across the board.
Culture and value: Higher education has an established, traditional model of in-person instruction, and these practices can make institutions inflexible or less innovative.
Workforce and labor concerns among faculty members are chief among social and customary beliefs in higher education, and a move to online instruction requires administrators to rethink key factors, including compensation, tenure and advancement systems. Faculty members must be rewarded and championed for being on the cutting edge of technology and pedagogy, including teaching online.
Colleges and universities traditionally value selectivity, which is counter to online education's main benefits, according to the report. As such, online learning should be elevated as a tool for inclusivity that can support nontraditional or diverse students.
Each campus will have a different culture, and trust will look different at every institution, so various campus leaders should identify and implement unique solutions.
Seeking stories from campus leaders, faculty members and staff for our Student Success focus. Share here.