You have /5 articles left.
Sign up for a free account or log in.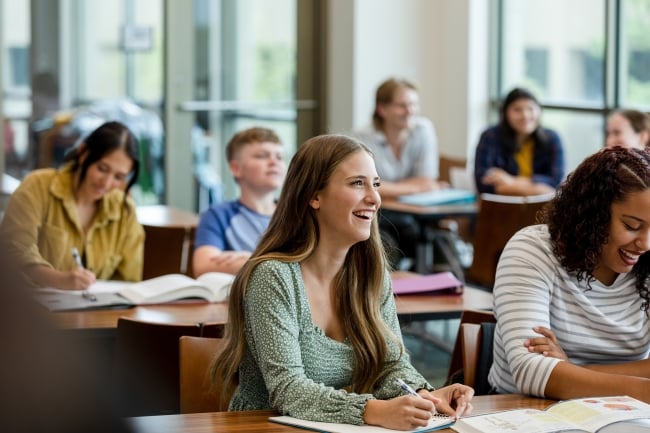 SDI Productions/E+/Getty Images
Mental health remains a national priority, as highlighted in Surgeon General Vivek Murthy's latest advisory identifying social connection as a national public health concern.
In the report, Dr. Murthy highlights the importance of social connection to community metrics of health and well-being, the consequences of disconnection, and recommendations for increasing social connection.
For higher education practitioners, Dr. Murthy offers actionable items to promote social connection among students in their roles as educators and as individuals.
The need: Social connection, as defined in the report, includes interactions, relationships, roles and sense of connection individuals, communities or society may experience and the extent to which an individual is socially connected—which depends on factors including structure, function and quality of the interactions.
Young adults reported some of the highest rates of loneliness among U.S. adults and have reported the greatest decline of time spent in person with friends, exacerbated by COVID-19–related lockdowns.
A lack of social connection can create risks in individual health and longevity, with ties to an increased risk for premature death, disease, illness, anxiety, depression and dementia, according to the report.
Lacking social connection can be as dangerous to a person's health as smoking up to 15 cigarettes a day, more than obesity or level of physical activity.
How colleges can help: Education stakeholders can promote social connection across campus in several ways.
Develop a strategic plan. Make connectedness and social skills part of your institution's strategic plan, and implement benchmark tracking around the ideas. Institutions should offer regular opportunities and spaces for students to learn social skills and build relationships.
Add social connection to health curriculum. Teach students the role that social connection can play in their health courses.
Use social education techniques. Build social connection in the classroom using cooperative learning projects and other peer-support methods.
Foster a supportive campus. Equitable classroom management, mentoring and peer support groups can change the overall institutional atmosphere around social connection.
How individuals can help: On a personal level, professors, staff and administrators can foster social connection on campus for their own benefit and for the success of students and their coworkers.
Invest time in relationships: Consistent, frequent and high-quality engagement promotes richer connections. Dr. Murthy recommends daily outreach for this goal.
Minimize distractions during conversations. Avoid multitasking while engaging with a student or peer to increase quality of time spent with others.
Be responsive, supportive and grateful. Relationship satisfaction and social capital increase as individuals demonstrate these behaviors and others are more likely to mirror these practices.
Seek out opportunities to serve and support. This can be in a person's immediate circle or extending beyond to give back to the community in a positive and constructive way.
Do you have a wellness tip that might help others encourage student success? Tell us about it.