You have /5 articles left.
Sign up for a free account or log in.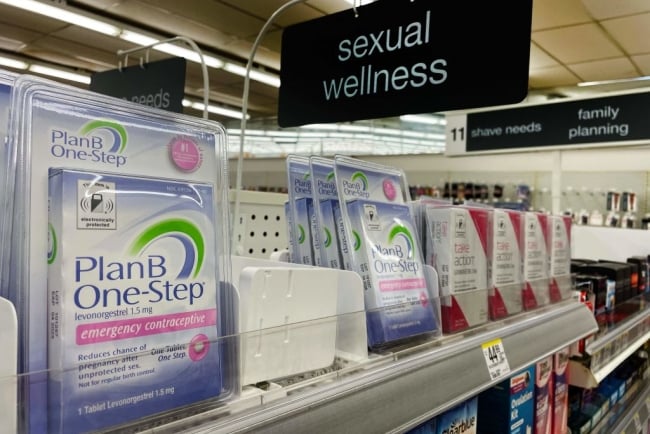 Distribution of safer sex materials has been a regular wellness initiative at colleges and universities for years. Some institutions are expanding reproductive care product access with emergency contraception vending machines on campus.
The American Society for Emergency Contraception launched the Emergency Contraception for Every Campus project in 2019 to empower student advocates for emergency contraception at their college or university.
According to ASEC data, 40 institutions now have an EC vending machine campus presence, with the most recent additions at the University of Washington, University of Wisconsin Stout, University of Utah and Washington State University.
What's the need: The U.S. Supreme Court decision in Dobbs v. Jackson Women's Health Organization struck down Roe v. Wade's federal protections for abortion, and as a result, created questions for colleges and universities related to abortion and reproductive care.
Some college towns can be contraceptive deserts, lacking health centers offering the full range of methods to meet the needs of the number of women eligible for publicly funded contraception, as well.
A state issue: Some states have passed legislation to fund and support EC distribution through their public institutions. Illinois passed a bill on Aug. 4 to require colleges and universities to provide EC, including other nonprescription items such as menstrual products and pregnancy tests, at a reduced price in at least one wellness kiosk.
Washington state also recently set aside $200,000 for public and technical institutions to apply for $10,000 grants to fund vending machines, as well.
How it works: The vending machines sell legal over-the-counter emergency contraception such as Plan B. Prices vary by campus: at Stanford University, a dose of generic EC costs just $25, thanks to a university subsidy, and UW's EC costs $12.70. Other colleges have discounted the price to as low as $7. Typically, EC can cost up to $50, according to ASEC.
In comparison to campus pharmacy locations, students can use the machine at any time on any day. Some campuses feature the machine in their student union, library or bathrooms, offering various levels of privacy and visibility.
Since launching the vending machine in fall 2022, the University of Washington has sold more than 1,000 boxes.
DIY: For campus stakeholders looking to establish their own EC machine on campus, ASEC offers a step-by-step guide on how to advocate for change. Some key considerations include:
Logistics. Campus advocates or administrators should evaluate key factors in a sustainable EC distribution process including machine maintenance, type of EC sold, stocking the machine, and sourcing and pricing products. Also, where it will live on campus has to be determined.
Partnerships. Advocates should work with student groups, faculty, staff, community organizations and alumni to understand need and demand for EC on campus, and then share that information with institutional leaders.
Availability. The machine can't benefit students if they don't know about it, so communication and promotion of the benefits such as privacy, discounted cost or access should be shared widely on campus.
Get more content like this directly to your inbox every weekday morning. Subscribe here.