You have /5 articles left.
Sign up for a free account or log in.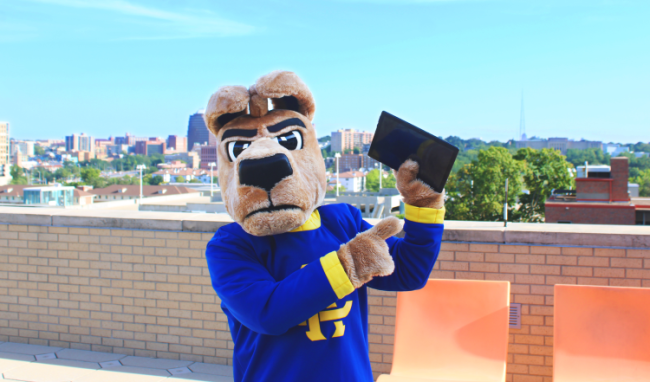 As higher education continues to move to digital, institutions are helping students to keep up with adequate tech and connectivity.
The University of Missouri at Kansas City partnered with Public Wireless in fall 2023 to launch Roo Wireless, connecting students with needed technology to be successful in courses. The program provides students with a tablet and an internet hotspot for free.
Since launching, the program has supported over 200 students, and UMKC officials hope the model grows among colleges.
The need: During the COVID-19 pandemic, offering students access to free or discounted internet connections became paramount as many colleges and universities operated in entirely remote instruction models, explains Doug Swink, assistant vice provost for enrollment management at UMKC.
After the campus reopened, it was clear to UMKC leadership that students needed basic needs support regarding technology. The number of students who lack internet access at home can be as high as one in four in the least connected states and around one in 10 in more connected states, according to University of Florida researchers.
Affordability of education also remains a concern for university leadership in promoting student success, Swink says.
How it works: Roo Wireless is part of the Affordable Connectivity Program, run by the Federal Communications Commission. To qualify, students must meet one of the following criteria:
Earn at or below 200 percent of the federal poverty guidelines
Be a Pell Grant recipient
Participate in a government assistance program like SNAP, Medicaid, housing assistance or free or reduced lunch programs
Meet Public Wireless's low-income internet program eligibility requirements
The program is open to all students at UMKC, not just undergraduates, Swink says.
Students fill out a short form and, once approved, the tablet will be shipped to them within 48 hours with a screen protector and case. Students can keep the devices throughout their time at UMKC and beyond. The hotspot can be used for any of the students' devices, as well, whether that's a laptop they already own or a phone, Swink says.
To keep the tablet active, students will need to connect to internet at least once every 30 days.
Connecting to students: UMKC implemented intentional outreach to students to ensure every eligible learner was aware of the resource—including email and social media messaging, signage in the basic needs center, and communication with faculty and staff advisers about the program.
University leaders also created a robust website to answer student questions and guide them through ordering the tablets because shipment is handled by Public Wireless.
The impact: Roo Wireless launched in fall 2023, and of 1,000 applications, 225 eligible students have received tablets. "I think the success is in these numbers so far," Swink says. "We know those students are really being helped and provided with a tablet that's going to provide a service that they wouldn't have had otherwise."
The university plans to collect feedback from students after some time to gauge their experience with the program and how it can improve.
If your student success program has a unique feature or twist, we'd like to know about it. Click here to submit.